It was rumored that Vivo is now working on its Vivo S12 and an updated smartwatch Vivo Watch 2, and both devices will be launched in the near future. Recently, the Vivo has put this discussion to an end by officially confirming the existence of both devices.
As per the official Weibo announcement, the new Vivo S12 and Vivo Watch 2 will be launched on December 22 (on the same day in the same event). In the teaser of the Vivo S12, it has been observed that the smartphone will be camera-focused.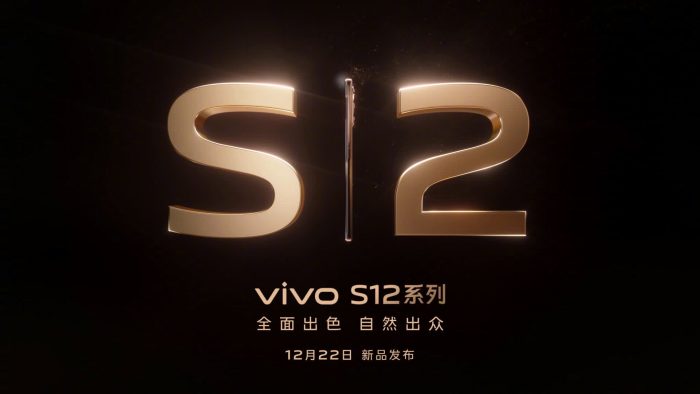 Moreover, the chipset in the teaser also denotes that the new Vivo S12 might feature a custom chip (maybe for the camera). The teaser hadn't revealed any appearance of the device. In the announcement of the Vivo Watch, the company hasn't shown the appearance but stated that the battery life of this smartwatch is going to be longer.

As per previous information, the new Vivo S12 will feature the latest Dimensity 1200 flagship chipset from Mediatek, based on a 6nm manufacturing process and features 4x Cortex-A78 cores for a stronger performance. It is worth mentioning that there would be two versions in the Vivo S12 lineup (Standard and Pro version).
In terms of appearance, the display design is expected to remain the same with a small notch, while the backside design would be different this time. The display would be a Full-HD+ OLED notch display with an integrated fingerprint scanner. On the backside, the camera module design is now changed and seems pretty similar to OPPO Reno6's camera's arranging but it got large module in terms of size.
At the same time, Vivo S12 offline promotional materials broke out on Weibo. According to the materials, Vivo S12 will be equipped with Dimensity 1200 SOC, the front camera is 50 million pixels dual cameras, and the rear camera is 100 million pixels lens. In addition, it also supports the game boost mode.

The Vivo Watch 2 is also expected to be launched with fundamental changes in appearance. It is expected that the Vivo Watch 2's dial will have the same circular design that comes with leather and silicone strap options. Moreover, the placement of the buttons now looks more eye-catching.
Some sources also claimed that Vivo Watch 2 would be available in two sizes: 42mm (226mAh) and 46mm (478mAh). Both models will provide a stronger battery backup, as stated by the officials.