iQOO Neo5S is scheduled for December 20th. Previously, iQOO officials have revealed a lot of information about this new mobile phone.
Today, iQOO officially announced: the new member of the Neo family is here! iQOO Neo5 SE will also debut at the iQOO Neo new product launch event on December 20th. At the same time, a short video released by the official revealed the design of the new phone.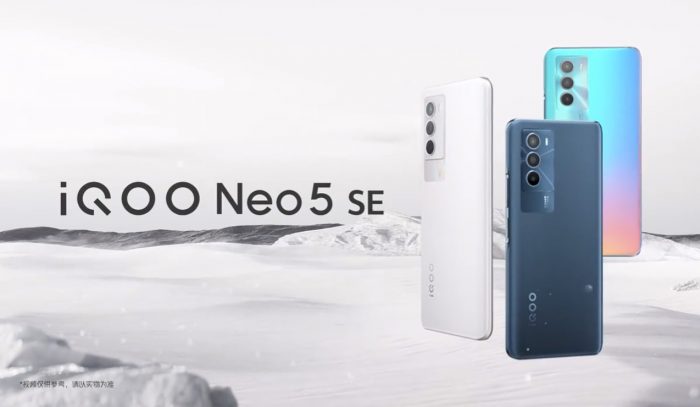 According to the officially released video, iQOO Neo5 SE is available in three colors: white, gradient blue, and dark gray. The white color is named Rock Crystal White, or the main color of this new machine. The iQOO Neo5 SE rear three cameras are arranged vertically at the upper right corner of the fuselage.
The words "50MP" are printed under the camera, indicating that the new machine is equipped with a 50-megapixel main camera. The front of the new machine is equipped with a slightly curved screen with a centered hole design. The four borders are extremely narrow and the visual appearance is comfortable. The phone is suspected to be unlocked with a side fingerprint, and the overall appearance is very good.
In addition to iQOO Neo5 SE, iQOO Neo5S will also be officially unveiled on December 20. According to the official preheating, this new machine adopts a dual chips design, it is equipped with Qualcomm Snapdragon 888 mobile platform, and an independent display chip. The experimental running score exceeds 860,000 points. It has powerful performance and can bring a lasting and smooth game experience.