The upcoming gaming phone from Lenovo is set to be launched on 22nd July. As the time of launch is coming near, the phone is getting exposed totally. Recently, another leak regarding the phone has arrived.
The popular e-commerce website "JD.com" has revealed the official renders of the phone in which the original appearance of the phone can be observed easily. First of all, looking at the display. It can be seen that the phone has a Full-View display. This is the world's first phone to use a center side pop-up camera with a 20MP sensor and the fastest rise and fall of 0.496 seconds, support. It is automatically withdrawn in 0.5 seconds and got the most extended life, more than 400,000 times.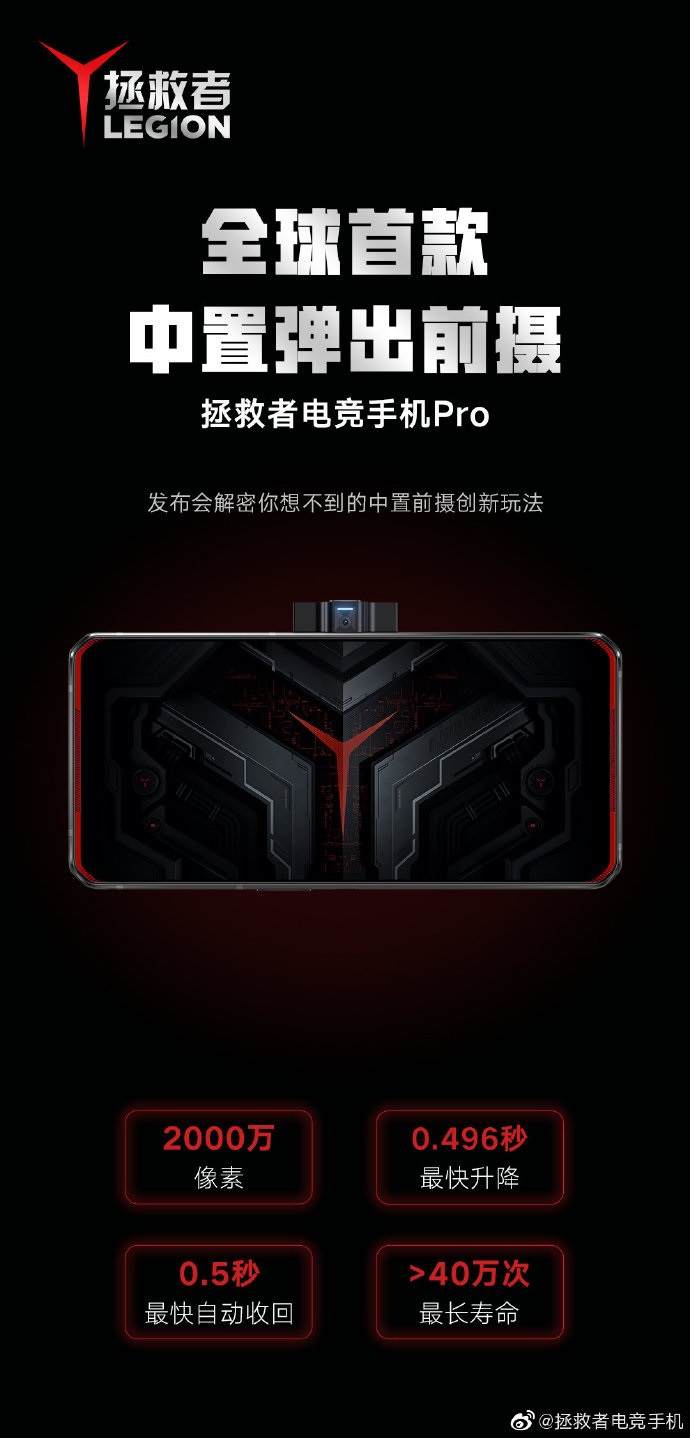 If we take a look at the back of the phone. It seems to be made up of poly-thin fiber material. The phone got a dual-camera setup on the backside, in the middle with an LED flash too, at the left of Lenovo Legion's Y logo. Moreover, the Legion branding is also there.
On the left side of the phone, there are speakers at the top and a lock screen button in the middle of the phone. The display's top also includes an ear speaker. At the backside of the phone, it can be seen written: "Savage Inside" at the top and "Stylish Outside" at the bottom.
Previously, it was reported that the upcoming phone would use a Full-HD+ display with a 144Hz refresh rate. Moreover, the latest flagship chipset, Qualcomm's Snapdragon 865+, is also used in this phone. The phone is also equipped with a new dual liquid cooling system for providing the best gaming experience.
The upcoming gaming phone also includes a 14-point temperature control matrix to monitor the body temperature in real-time. The phone also uses 90W ultra-fast charging (45W dual charging), which can quickly charge the full battery in 15 to 20 mints approximately. Moreover, the latest Memory LPDDR5 and UFS 3.0 storage are also equipped with the phone.
Currently, the phone is set to be launched on 22nd July at 19:30 (Beijing Standard Time).