It is known that Xiaomi will launch plenty of new products in the upcoming spring season event. As the time of launch (March 29) is coming near, more products are getting teased. This afternoon, Xiaomi has officially confirmed another new product.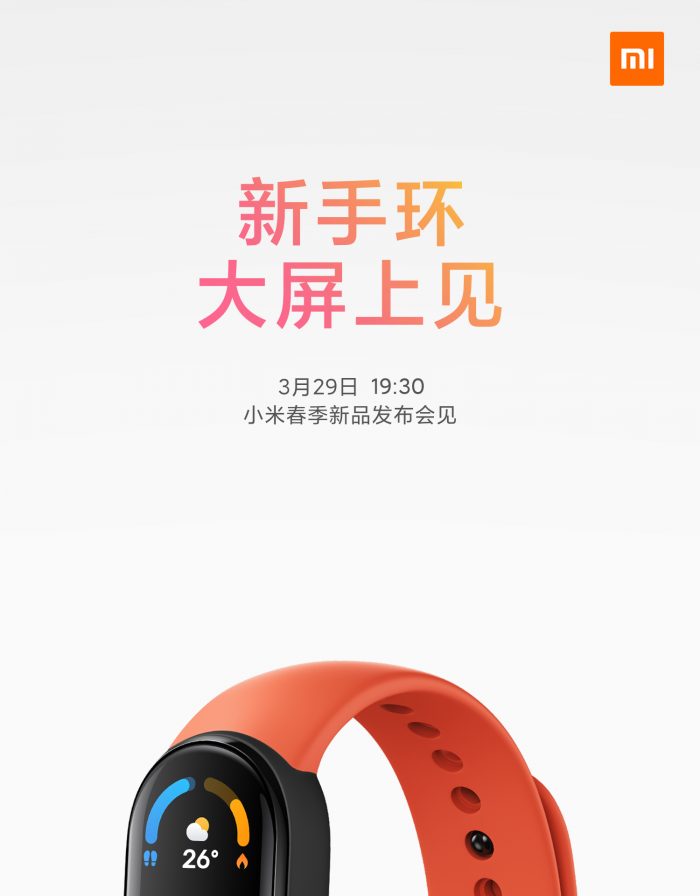 As per Xiaomi's official Weibo account, the company will also launch the new version of Mi Band (Mi Band 6). As observed from the poster, the new generation of Mi Band will feature a full screen, the display range covers the semicircular area above, and the distance between the screen and the frame will be narrower.
The new Mi Band 6 still uses the old design (from Mi Band 5), but now the body is larger, and the curvature of the screen edge will be more obvious. As per officials, the screen of Mi Band 6 will be larger, breaking through the screen limit and reinterpreting the classic design.
It is also reported that the UI icon of the Mi Band 6 had been exposed before, and it also showed a full-screen design. The UI interface style of the Mi Band 6 inherits the design of the old Mi Band 5. The icons are similar, but it is expected to implement more application functions and realize the blood oxygen detection function.
The official also stated, "this time, giving you a different kind of healthy and new life."
The all-new Mi Band 6 will be launched along with Mi 11 Ultra and Mi 11 Pro on March 29.