Xiaomi is very near to launch its Mi 11 Ultra, coming on Monday. As the launch time is coming near, the company is teasing the main highlights of the phone. This afternoon, Xiaomi has teased another highlight of the phone.
As per Xiaomi (posted on the official Weibo account), the all-new Mi 11 Ultra will be the world's first complete phase change heat dissipation technology, realizing one-time heat dissipation three-state change of solid, liquid, and gas.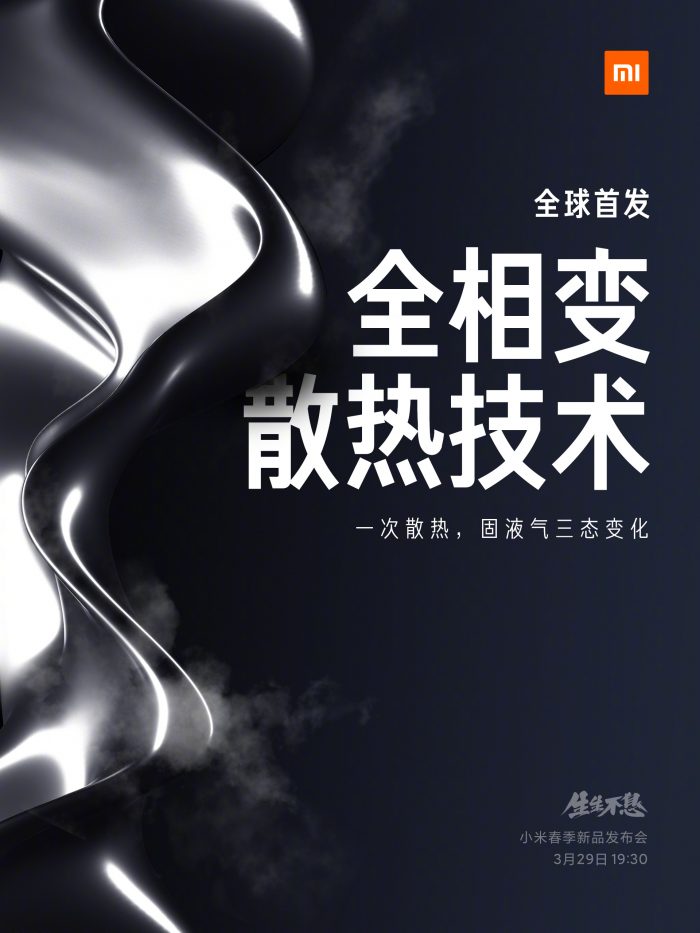 The officials have mentioned that there is no shortcut to heat dissipation; there are only heavy materials and piles of new materials. In the three-state reciprocating cycle of solid, liquid, and gas, the core heat can be quickly exported to ensure continuous performance output.
Lei Jun said: "The technology uses a new phase-changeable organic hydrocarbon material, which is solid-liquefied after heat absorption, and the thermal conductivity can be improved by 100%. Then the material is coupled with the VC soaking plate to form a "sandwich" like solid-liquid gas three-state change heat dissipation system, which quickly transfers and export heat to ensure high-energy stable output. "
Xiaomi has already announced that the Mi 11 Ultra will feature the first super fast-charging silicon-oxygen negative electrode battery, making mobile phone batteries thinner and faster.
Xiaomi also said that Xiaomi took the lead in applying battery technology of new energy vehicles to mobile phones, adding nano-scale silicon materials through the negative electrode to bring 10 times the graphite's theoretical gram capacity
As per previous info, It is known that Mi 11 Ultra will feature Samsung ISOCELL GN2 CMOS for the first time in smartphone history, with a 1/1.12″ inch ultra-outsole. Each pixel of 50MP reaches 1.4μm, which is an unprecedented 2.8μm after integration. The world's first Dual PD Pro, full-pixel omnidirectional 8-core focusing.
Xiaomi will launch the all-new Mi 11 Ultra in the upcoming event on Monday (March 29) along with many new products like Mi Band 6, Mi MIX 4 and Mi 11 Pro.