A few days ago, ZTE's (Nubia) gaming brand officially confirmed that a new generation of its gaming smartphone series (Red Magic 6) is coming. Even the highlights of the gaming phone were also revealed.
Today, the officials have announced the launch date of the upcoming gaming Red Magic 6 phone. The Red Magic 6 will be launched on 4th March at 7PM (Chinese Timing) as per officials. The phone will be launched in collaboration with Tencent Games.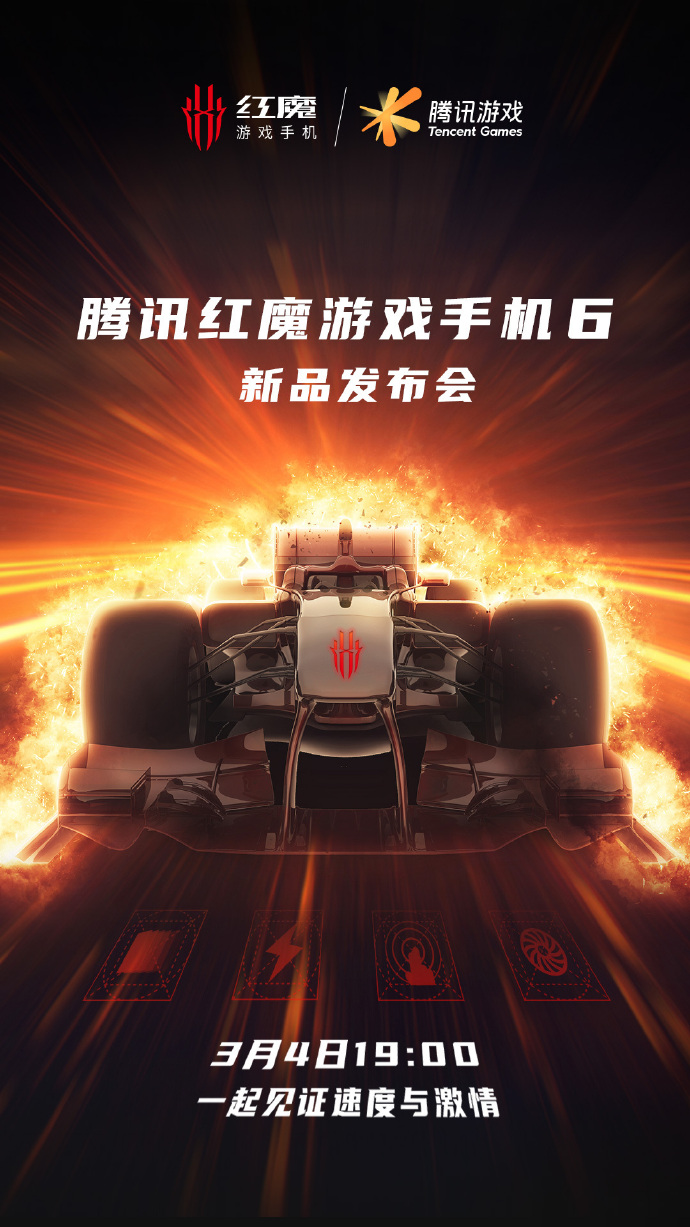 The President of Nubia Technology (Ni Fei) revealed that the Red Magic Game Phone 6 would have the four fastest technologies. From the previous info, it can be concluded that these four fastest technologies are related to the screen, charging, touch and fan.
The officials also revealed that the new Tencent Red Magic Phone 6 would be the fastest charging gaming flagship phone on the planet. It may also be the most powerful (in terms of performance) as it is powered by Snapdragon 888 flagship chipset.
The new gaming phone will continue to have a built-in cooling fan. The official further said Tencent's Red Magic 6 has a breakthrough in the entire cooling technology solution.
The new Red Magic 6 Gaming Phone would be available in two versions: Red Magic 6 and Red Magic 6 Pro. Although it integrates the classic "X" elements, it will undergo tremendous changes compared to the previous generation.
The rear camera module also uses a new design. Simultaneously, the "Tencent Game" logo in the center of the "X"-shaped metal component is also too conspicuous.
The all-new Red Magic will be launched on 4th March.