For a long time, ZTE has said that it would launch its Axon series's newer generation (Axon 30 series). In the past, the company has also revealed some main highlights of the upcoming model too.
Today, the company has officially confirmed that the all-new ZTE Axon 30 series will be launched on April 15. The officials have released a poster in which they confirmed the launch date of their upcoming flagship phone.
As can be seen, the all-new ZTE Axon 30 Pro will feature a Quad Camera setup (3x 64MP lens, as mentioned), which further includes a dedicated zoom lens. The exact launch date is also mentioned on this launch poster.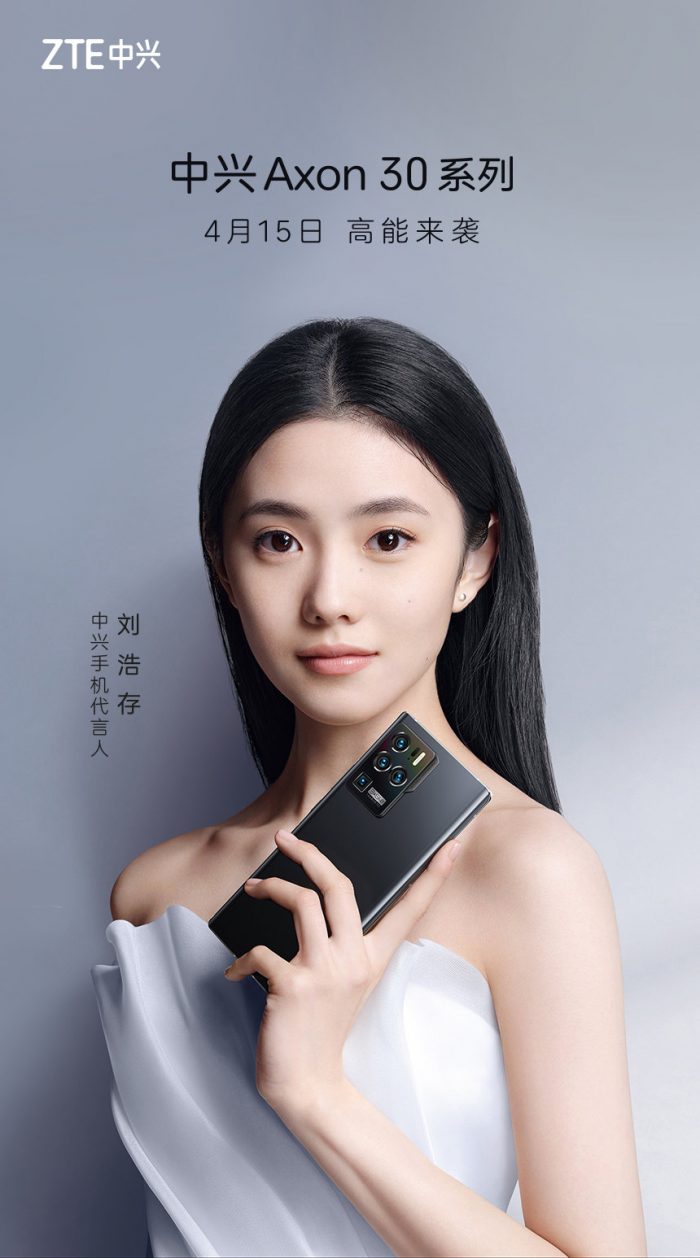 It is worth mentioning that the Executive of ZTE has previously said that the all-new ZTE Axon 30 Pro will feature the industry's most potent camera setup. Some leaks also suggest that the all-new Axon 30 Pro will be equipped with Samsung's 200MP S5KGND sensor.
The Executive further mentioned: "ZTE's AXON 30 Pro will most likely be equipped with a 200 million pixel main camera sensor, which can bring even better photo effects with the support of the powerful ISP of Snapdragon 888″.
The device is also confirmed to feature the Snapdragon 888 chipset, currently the most robust Android phone chipset. The chipset is based on a 5nm manufacturing process and comes with Cortex-X1 Super Core, bringing the performance to another level.
It is also known that the ZTE Axon 30 Pro will feature 55W maximum charging (confirmed through the Chinese 3C Certification).
We have to wait for more until the officials teased more specifications of the phone.