A few days before, OnePlus made an official announcement that the company would release a new OnePlus 11 concept version at the MWC event 2023 in Barcelona (from Feb 27 to March 20). The company previously also revealed a small-angle concept map of that phone, but today it got revealed ultimately.
This morning, OnePlus finally revealed the entire body design photo of the OnePlus 11 Concept Version. As said, the new concept version of the OnePlus 11 will adopt the "True Liquid Cooling Design." Also, OnePlus has said that this design has been inspired by blood vessels.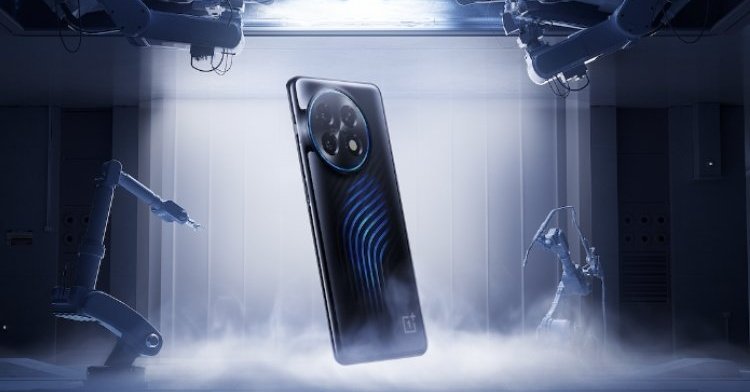 From the image, it can be seen that this device features multiple glowing blue light strips on the backside. A circle of blue light strips also covers the back camera lens.
Reports also claimed that a liquid cooling heat dissipation pipe might also be added to the light strip, which can significantly improve the heat dissipation area in addition to its efficiency.
The specifications of this concept machine would probably be similar to the OnePlus 11 standard edition, which was already released in the Chinese market in January 2023. The OnePlus 11 is powered by the latest Snapdragon 8 Gen2 chipset, features a 120Hz AMOLED Display, triple camera setup (50MP+32MP+48MP), and 5000mAh battery in addition to 100W charging support.