It is expected that Oppo has started to work on its all-new Find X3 series. Some specs information has also been revealed, as well. Today, another leak has been revealed.
The AnTuTu Benchmarks of a  new device from Oppo with model number "OPPO PEEM00" has been revealed by many bloggers. As per the famous blogger "Ice Universe," the model number belongs to Oppo's upcoming Find X3 series.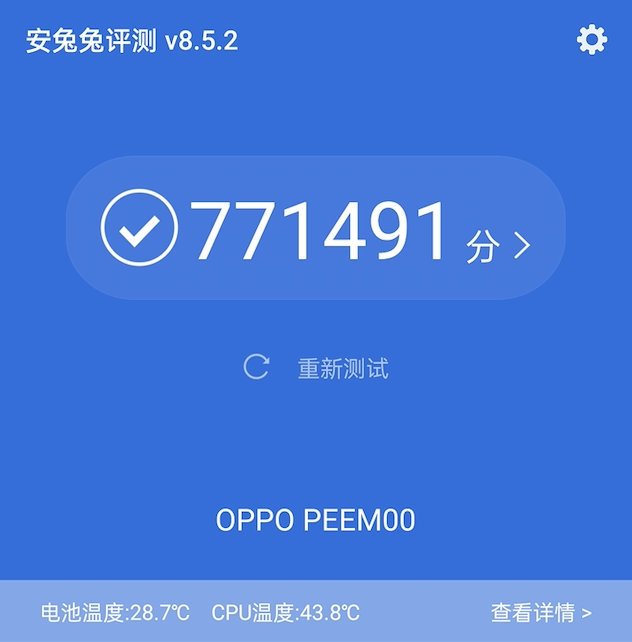 The phone is expected to be equipped with Snapdragon 888 5G. It has scored 771491 points, which is the highest running score of the chipset so far. It can also be seen that the phone has scored these points on room temperature.
Yesterday, OPPO's CEO (Chen Mingyong) issued a new year speech, in which he revealed many of OPPO's strategic layout in the future. It is also known that 2021 is the tenth anniversary year of OPPO's Find series.
It is also revealed that the new Find X3 series will be launched in the first quarter of this year. This series is the "pioneering work" of the OPPO brand's strong breakthrough, and it is also OPPO's ideal for ten years.
The speech also mentioned that the Find X3 series would also become a model of OPPO's benevolent innovation, creating exciting products for users, and making future lives better. The new series will also bring new possibilities for high-end flagships to users worldwide.
Besides powerful configuration, some new and unique features are also expected to be highlights of this series.