As known, Redmi is all set to launch its upcoming Redmi Note 10 Series on May 26. As the scheduled launch time is coming near, the company is revealing the main highlights of the phone. But today, the company has revealed something new from the launch event.
This morning, Redmi has officially announced (on its official Weibo account) that the company will also launch the Pro version of its AirDots3 in the same event. In the official post, the main highlights of the upcoming Redmi's TWS are also mentioned.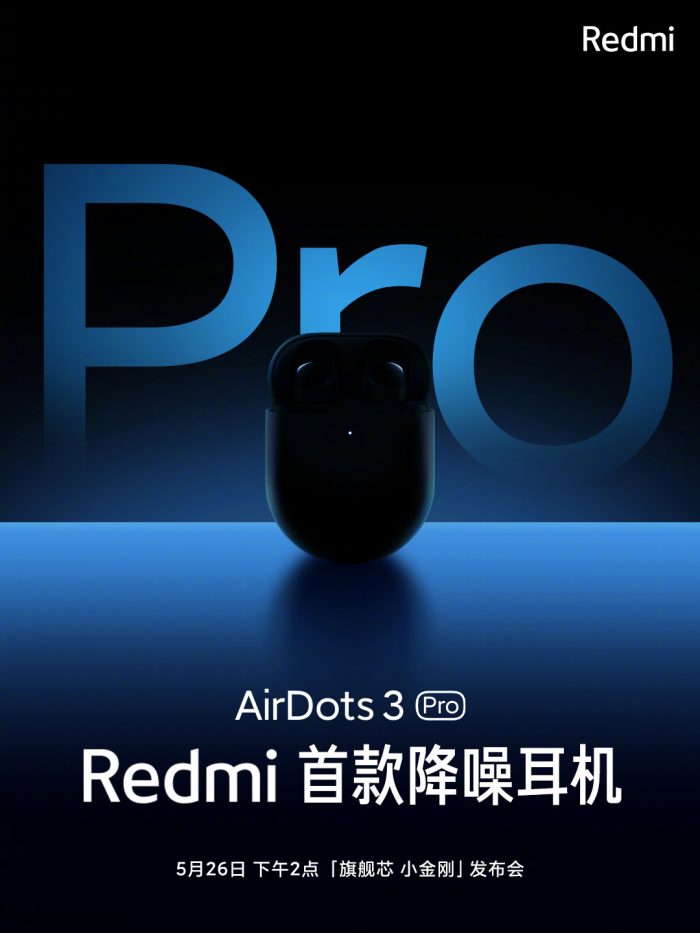 The all-new AirDots3 Pro will be Redmi's first noise-canceling headset with Pro-level flagship noise reduction. It will support three-speed active noise reduction mode and Pro-level low latency.
They also mentioned that it might be the industry's lowest latency noise reduction "Headphones" with Pro-level appearance, sound quality, and the ultimate price-performance ratio.
The new AirDots 3 Pro will also feature the "35dB" noise reduction depth (flagship-level). The TWS features Smart Noise Reduction, which adapts to different environments and matches the comfortable noise reduction depth. It also supports Call noise reduction, accurately picks up human voices and precise words in noisy environments.

It will also support Qi wireless charging technology, can be charged with just one click, completely free from the shackles of the data cable, and charge at any time.

Judging from the official poster, it can be said that the AirDots3 Pro will be a lot different from the previous generation of Redmi's TWS in terms of appearance. As can be seen, the shape of the charging case is changed, so we can also expect a change in the shape of earbuds, as well.
Previously, it is observed that Redmi is using the same appearance design on its AirDots from the beginning, only the internals get changed, but this time, it would be a bigger change.