Since the Snapdragon 8 Gen1 chipset launch, Redmi's upcoming flagship Redmi K50 series is taking a peak in leaks and rumors. But today, the officials have put these leaks and rumors information to an end by revealing the exact details regarding the upcoming flagship smartphone series.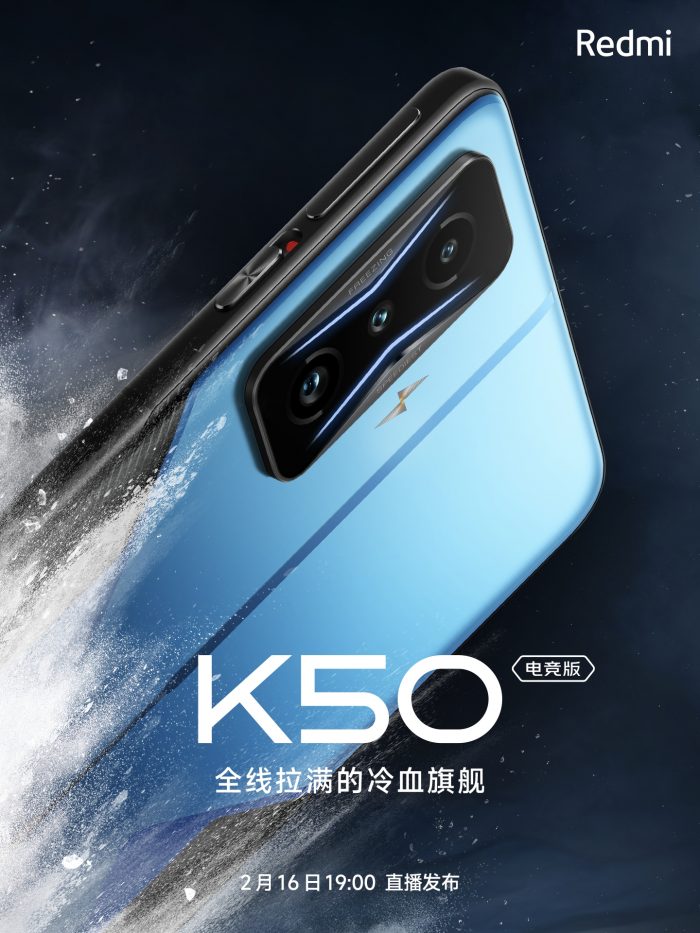 This morning, Redmi Official has revealed that the company will launch the first model of the Redmi K50 series named Redmi K50 Gaming Edition on February 16. The naming clearly shows that the device's primary purpose would be gaming. In addition, it was previously rumored that the company would launch the gaming edition first.
In the launch poster, the backside of the device can be seen. It is observed that the new Redmi K50 Gaming Edition will feature the same camera arrangement, but this time, the module got rectangular shape with the tags of "Freezing" and "Speediest" on sides as well. In addition, the LED Flash module is still thunder-shaped.
Moreover, the device also features the same triggers or buttons (mainly used in gaming) on the top and bottom of the right side. Despite this, the company has also mentioned improvements in performance, heat dissipation, and gaming standards of the device (in the description).
As per our sources, the new Redmi K50 Gaming Edition will feature the latest Snapdragon 8 Gen1 chipset, making it the high-end device of Redmi's new flagship series. It is worth mentioning that the chipset features the new Cortex-X2 Super Core in addition to Adreno 730 GPU.
The new Redmi K50 Gaming Edition will be launched on February 16 at 7:00 PM (Chinese Timing).