We know that Mi 11 already supports 50W wireless fast charging, which is faster than many wired fast charging speeds. However, Xiaomi still has no intention to stop. According to the latest news, the company is already testing 80W wireless fast charging.
According to the news, a reliable blogger, @Digital Chat Station broke the news that a new flagship phone is testing 80W wireless charging and is currently in the verification stage. If it goes well, we hope to see mass production models in the first half of the year.
Netizens speculated that if nothing else, the flagship mentioned by the blogger should be Xiaomi 11 pro +, which did not appear at the Xiaomi 11 press conference in December last year.
It can be seen from this that Xiaomi Mi 11 should have a Pro+ model, of course, it may be a high-end Pro version, but there is a conflict in their release time, so we guess is Pro+.
In fact, in October last year, Xiaomi announced that Xiaomi wireless charging crossed the 80 watt mark for the first time, breaking the global mobile phone wireless charging record. Xiaomi has specially customized a more efficient wireless charging architecture and chip, and independently designed a composite coil system.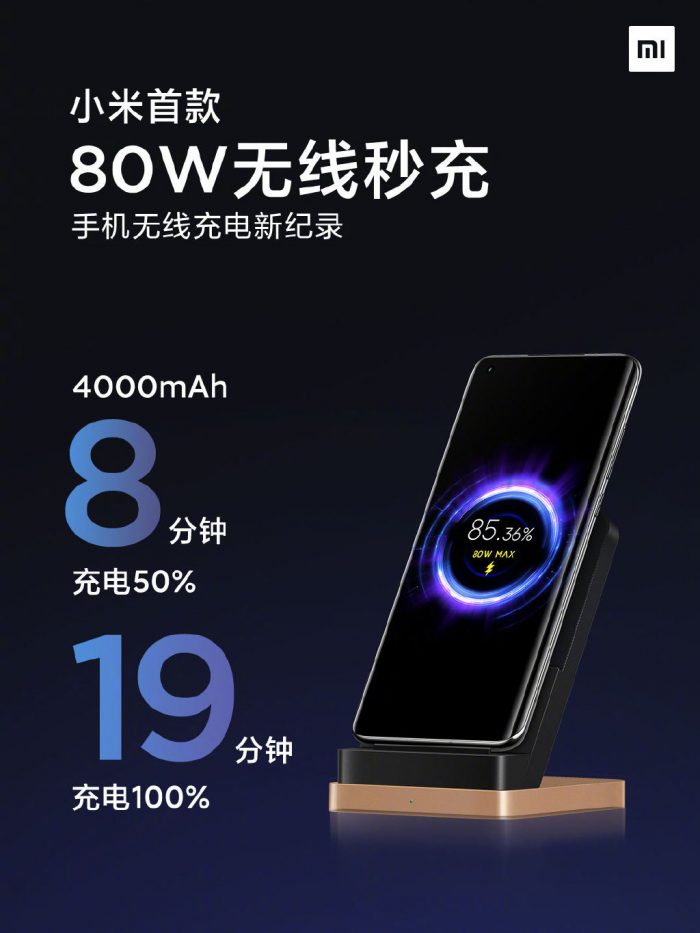 According to the official data, the charging speed of Xiaomi's 80W wireless charging can be compared to wired fast charging, and it is the wireless charging with the highest charging speed and power currently known.