For a long time, it was reported that Huawei will launch a new foldable with vertical folding solution soon. And now it seems that the wait has come to an end as the company officially announced its new foldable phone.
This morning, Huawei has officially announced that they will launch the all-new Huawei P50 Pocket Edition foldable phone on December 23. From the official poster, it can be concluded that the device will adopt the vertical folding design.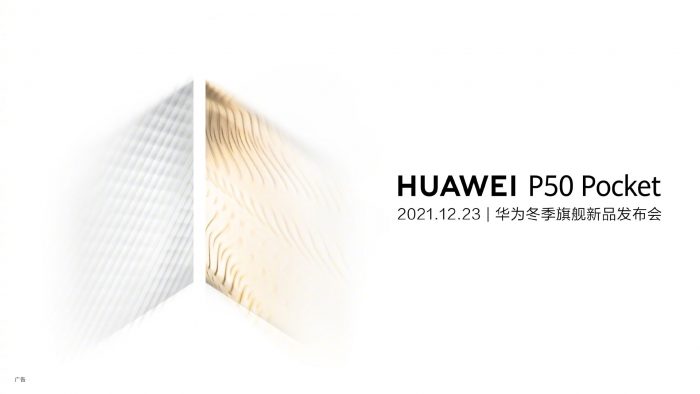 It was expected that the device might be launched as a Mate series device. However, the company is launching its first-ever vertical foldable phone as a P series device, another flagship series of Huawei but not as premium as the Mate series.
The previous rumors also stated that this device would be powered by the new Kirin 9000 chipset, the most powerful SoC from Huawei. The chipset is among the first to manufacture on a 5nm process. Furthermore, the chipset also features 4* Cortex-A77 with the highest frequency of 3.13GHz.
It is worth mentioning that the new Huawei P50 Pocket foldable phone will target the consumer's market of Galaxy Z Flip and Motorola Razr. Further, the prices are also expected to be lower (compared with the mentioned phones).