A few days before, ZEEKR officially stated that the company was working on another model of ZEEKR 001 EV (i.e., named ZEEKR 001 FR). It would be a sporty version of ZEEKR 001 in terms of both appearance and performance. However, it seems that the launch of this EV is very near.
This morning, ZEEKR officially announced that the company will hold the "ZEEKR Evolution Day" event on September 1. As per rumors, the ZEEKR 001 FR is also expected to release simultaneously. There is a high chance that the company might reveal the new EV in the upcoming event.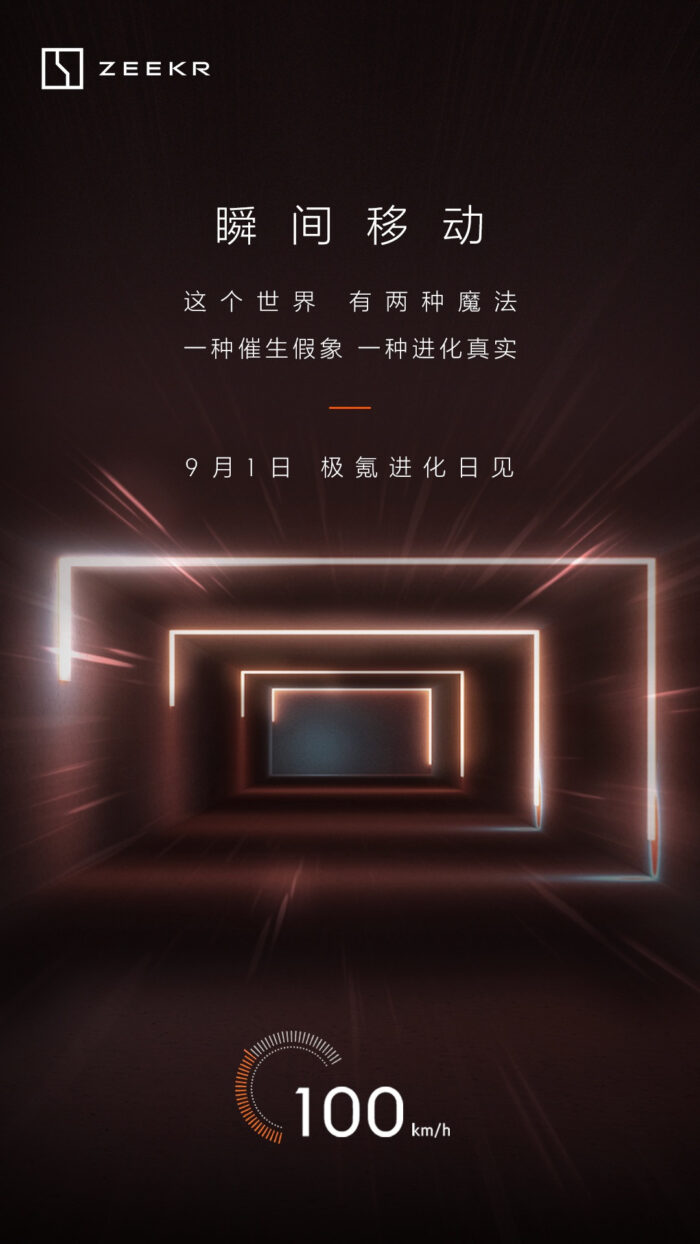 As reported in a previous article, the ZEEKR 001 FR will come with a new high-performance package that significantly enhances the car's performance. Moreover, the car price is also expected to be more than 1 million yuan (around $139,000).
In terms of appearance, the ZEEKR 001 FR comes with a more daring lower surround design (when compared to the standard ZEEKR 001). It features a prominent large front lip combined with vivid orange accents.
Additionally, two prominent orange air intakes are attached at the lower front, perfectly complementing the fixed rear wing and denoting its strong performance characteristics. The enlarged diversion grooves on both sides of the front further contribute to the vehicle's enhanced aggressive aesthetic.
After observing the car's backside, the most prominent feature is its substantial rear spoiler. When combined with the roof spoiler, this spoiler effectively generates greater downforce, thereby enhancing both handling and high-speed stability. Furthermore, a large-sized diffuser adorns the rear, embellished with coordinating orange lines that echo the design theme found at the front of the car.
Also Read: Huawei Luxeed EV Live Images Revealed: features Huawei ADS 2.0
It is worth noting that the entire aerodynamic structure of the EV is designed using carbon fiber, improving the appearance of parts such as the front lip, side skirts, rear diffuser, and rear spoiler. Even the roof will also consist of carbon fiber, contributing to weight reduction and an overall enhancement in EV's performance.
The ZEEKR 001 FR also features lightweight, high-performance forged wheels, reducing unsprung mass for improved handling. The car also comes with carbon-ceramic brake discs, enhancing braking performance on the track.
Currently, the engine specifications of ZEEKR 001 FR are unknown.