Today, OPPO announced that it will hold a new product launch conference on July 27, officially releasing the OPPO Watch 2 series.
OPPO officially stated that OPPO Watch 2 hit the ceiling of Android watches as soon as it was shot, suggesting that the OPPO Watch 2 series will be the most powerful smartwatch in the Android camp.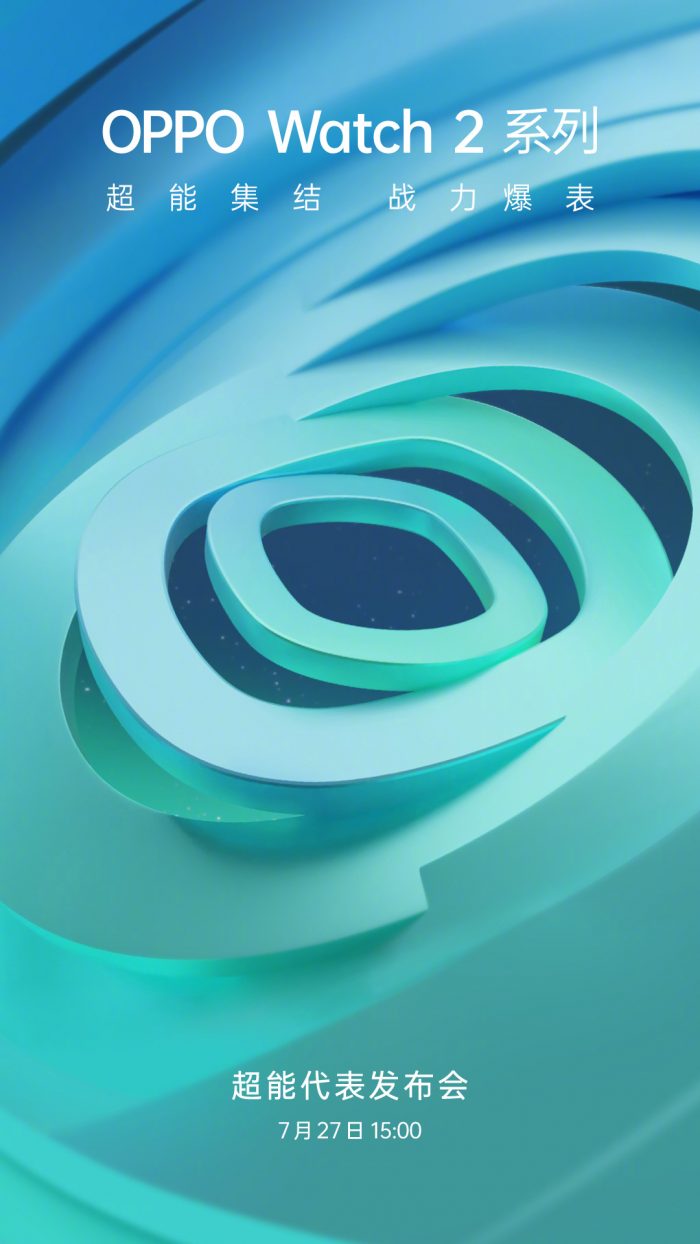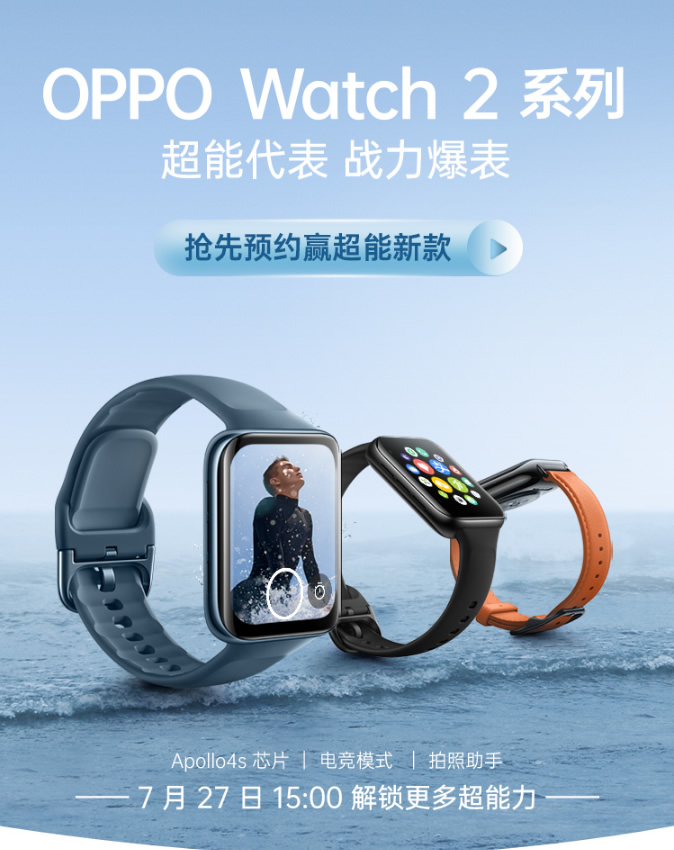 According to the previously exposed pictures, the OPPO Watch 2 series has a square screen and round screen versions. The new OPPO Watch will support e-sports mode, which is officially said to have "almost no shortcomings."
The source said that the device will be equipped with Qualcomm Snapdragon Wear 4100 chip, the memory chip will be upgraded to 16GB, and it will also support eSIM. The watch has added a stress test, and it can control the phone to take pictures. In addition, this new OPPO watch will also use the Apollo4s chip jointly developed by OPPO and Ambiq. It is reported that the Apollo4s chip will be used in combination with the Snapdragon Wear 4100, which will reduce the power consumption of the watch. When the watch is in the off-screen state or performing low-power tasks, the chip will actively reduce the computing power, this function will help to extend the battery life.
OPPO entered the field of smartwatches for the first time in March 2020 and has launched a number of smartwatches. Among them, the most concerned is the OPPO Watch ECG version, which is the first smartwatch that has been certified as a Class II medical device by China's National Medical Products Administration (NMPA).