At the launch time of the Snapdragon 8 Gen1 chipset, nubia was also listed among those smartphone manufacturing companies which would release the new flagship device in the first batch of Snapdragon 8 Gen1 powered smartphones. The company has recently unveiled that the upcoming Red Magic 7 will be that smartphone.
After the confirmation post of Red Magic 7, the company is now focusing on revealing the main highlights of the device. This morning, the company officially announced that the new Red Magic 7 would support up to 135W Flash Fast Charging.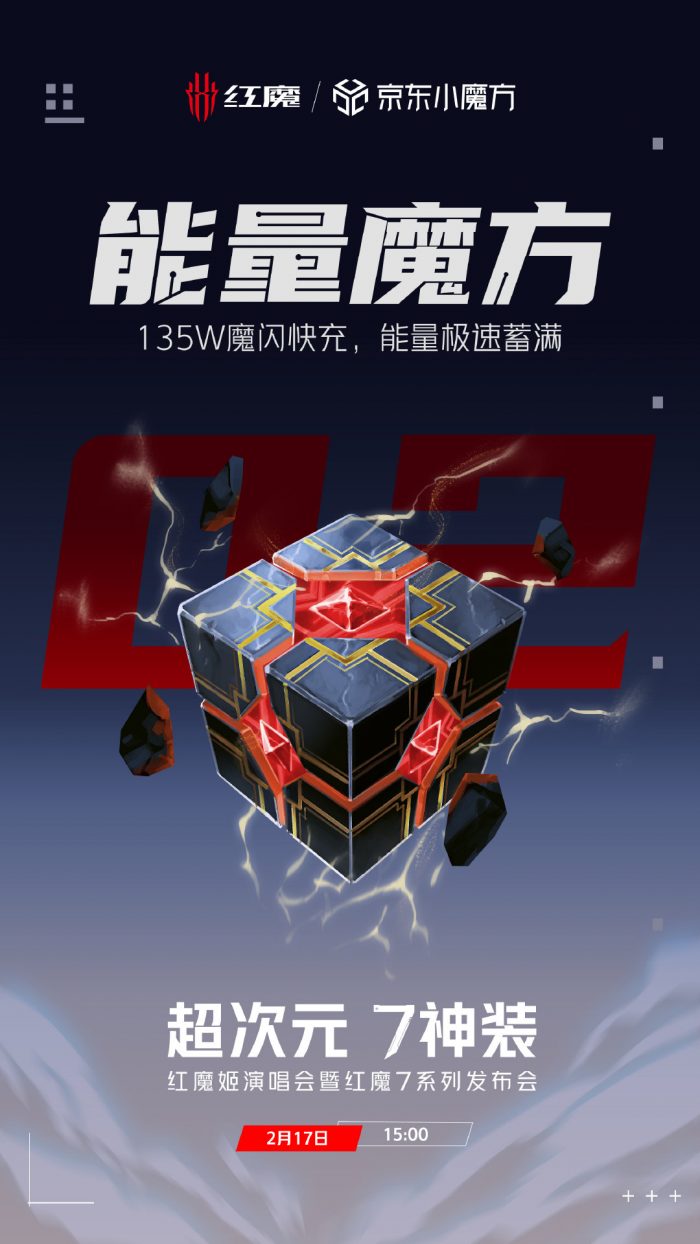 However, the device would be equipped with a 165W Gallium Nitride charger which seems quite weird when the device only supports 135W charging. Maybe, the 165W charging wouldn't be a standard highlight for the whole series, only for high-end variants with an additional charging head.

As per previous info, it was revealed that the new Red Magic 7 would feature the same small bezels OLED Display having a size of 6.8 inches. The Display would support 1080p resolution and an expected 144Hz refresh rate. Moreover, a dual-camera setup is also placed on the back with a 64MP primary lens.
In the previous warm-up posts, the officials also mentioned that the Red Magic 7 features the storage combination of LPDDR5 Memory and UFS 3.1 Storage. In addition, the blessing of Snapdragon 8 Gen1 is also there through which the device has scored more than 1.1 million points (the highest in AnTuTu's history).