It is known that Meizu was planning to launch its first smartwatch for a long time. There was no official confirmation about the watch, but leaks were continuously coming. Even a few days ago, a poster was also leaked through Weibo users.
Today, Meizu has put this discussion to an end and officially confirmed the existence of its first-ever smartwatch. The company has announced (on Weibo) that its all-new smartwatch will be launched on May 31 at 2:30 PM (Chinese Timing).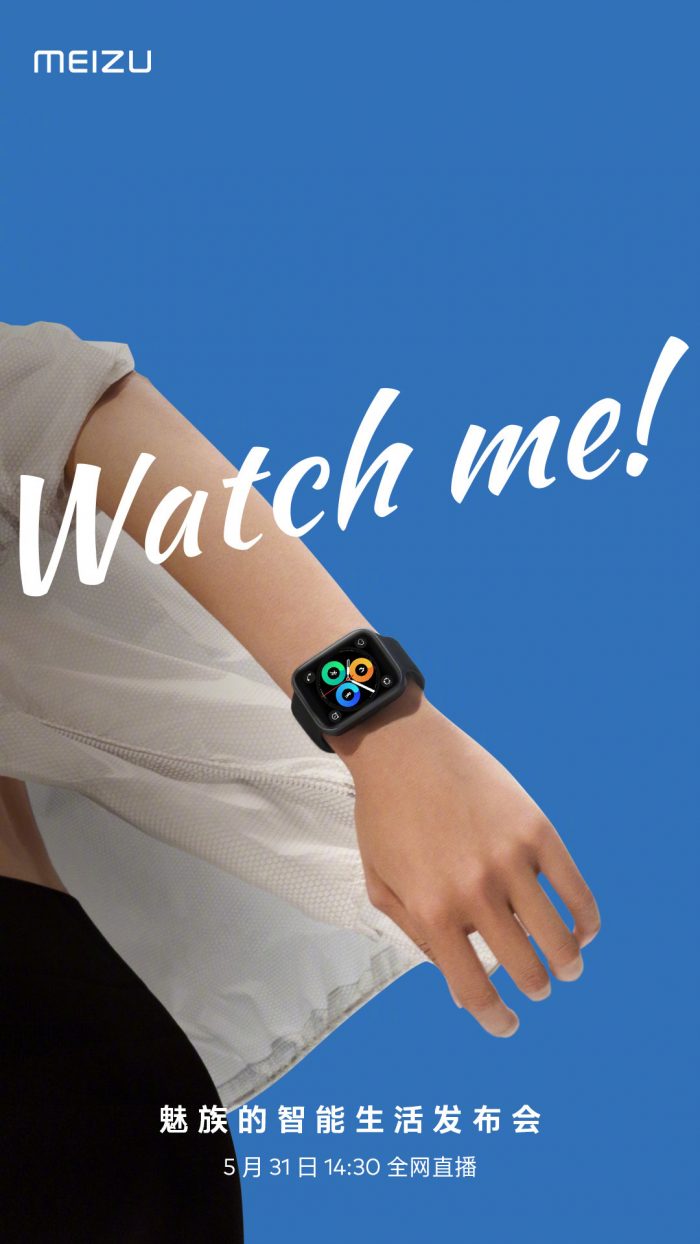 While telling about the new watch, the company has mentioned: "To live, feel, and experience. Put down your phone, embrace every different you, and enjoy every change brought about by technology. Watch me!"
In the official post, the company has also revealed the first official look of the watch. The appearance of the watch is similar to the appearance leaked in the past few months. As we mentioned in the past, the new Meizu watch is almost similar to Apple's watch.
It is observed that only the placement of buttons is different, while the rest of the body seems similar to Apple's watch. Moreover, the watch's band is also the same as Apple's silicone band for its watches. The interface (or watch face) can also be seen in the poster.
Previously, we also reported that the Meizu smartwatch would support an eSIM card, which could be used separately from a mobile phone paired with a mobile terminal. It was also reported that the watch would use Flyme OS (specially customized for smartwatches).