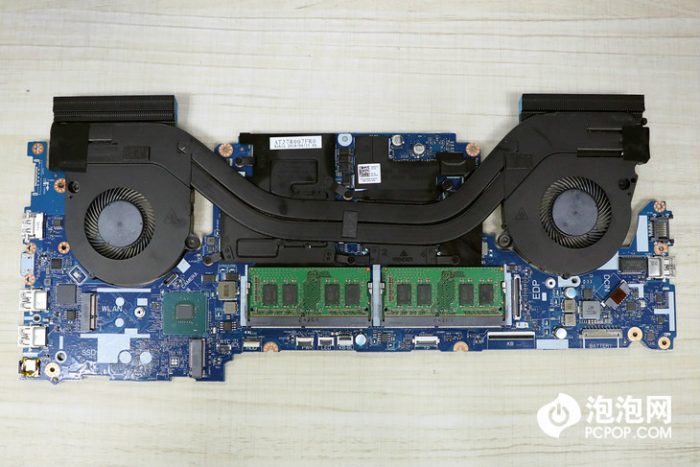 Removing all the screws and cables on the motherboard. The motherboard and the heat dissipation module can be taken out.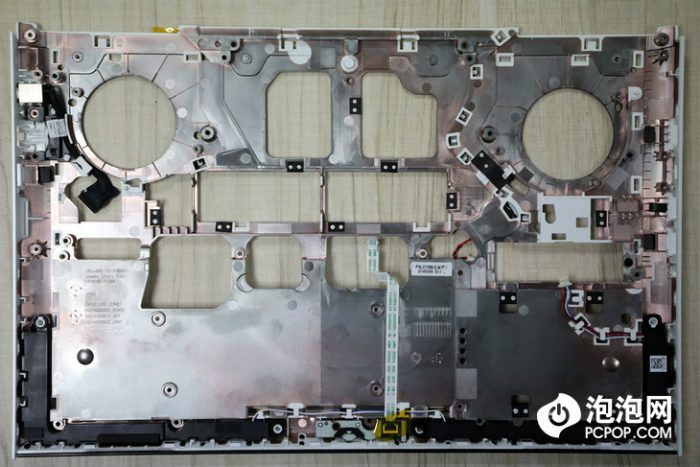 The middle frame uses engineering plastics. The component below the middle frame which isn't removed is the indicator module. This indicator can show the laptop's running state in time, which makes it convenient for the user to acquire pertinent information immediately.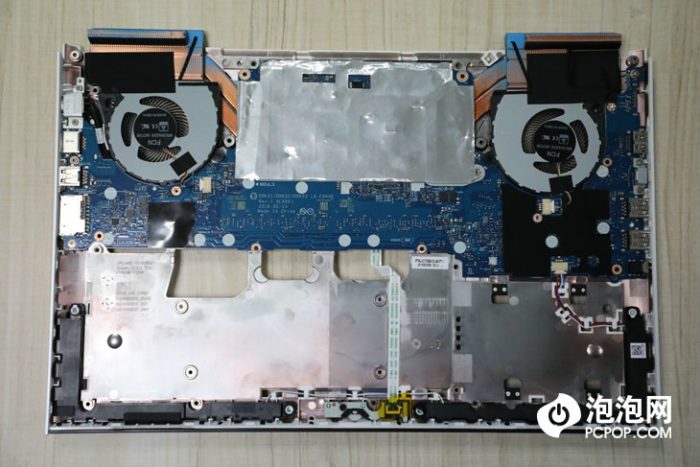 Its internal design aims to provide better heat dissipation performance. The merits of the design that fixing the motherboard on the middle frame are as the following: firstly, it can reduce the influence that the laptop's high-efficient running has on the temperature of the keyboard, in this way, the user can use the laptop more comfortably; secondly, it saves room for heat dissipation. Good heat dissipation design can efficiently lower the laptop's temperature inside to guarantee better heat dissipation performance. Lastly, this three-layer design makes its internal structure more stable and firm.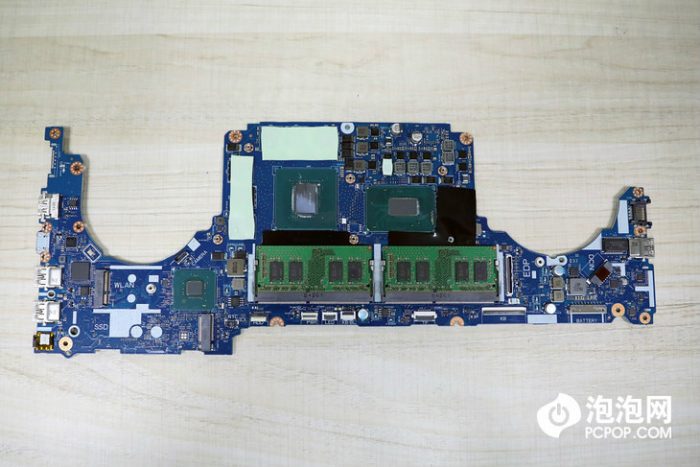 After removing screws and the fan cable according to the number hint on the black heat dissipation module, the heat dissipation module can be separated from the motherboard, and the motherboard can be fully seen.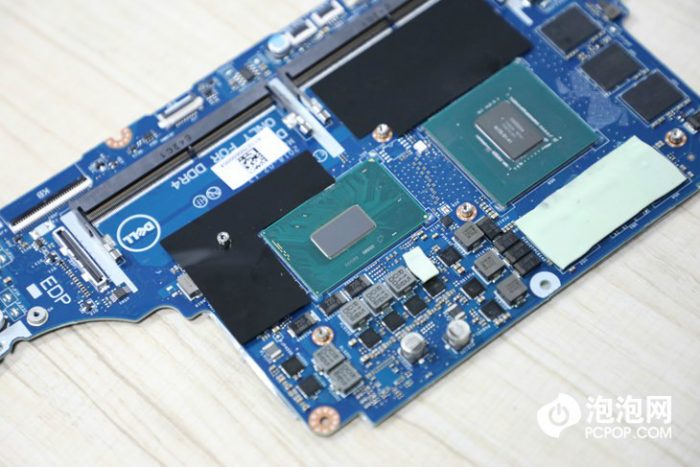 The NVIDIA GeForce GTX 1060 Max Q 6GB graphics card and the high-performance Core i7-8750H processor are stacked in the center of the motherboard.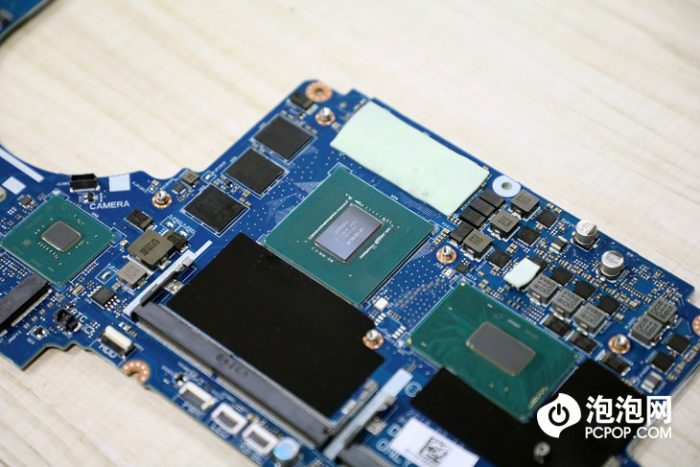 The motherboard has good workmanship. It has a reasonable chip layout and effectively utilizes the heat dissipation module to make the chip on the motherboard get better heat dissipation.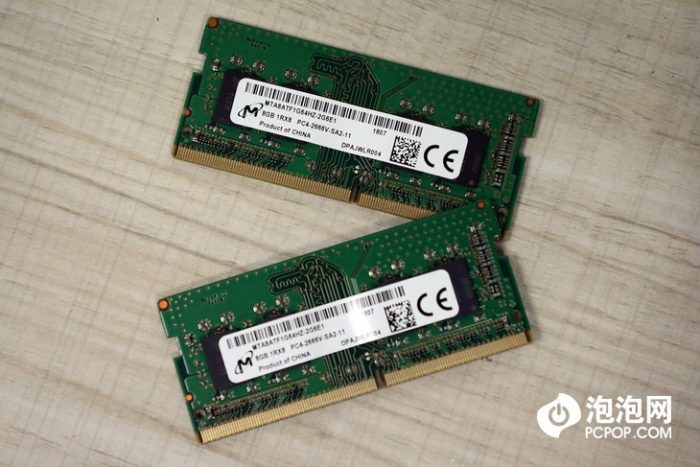 Now, take out the two memory chips. They are 8GB DDR4 memory chip made by Micron. The gaming laptop provides two slots for two memory chips, which supports up to 32GB RAM. The user can upgrade the RAM by himself.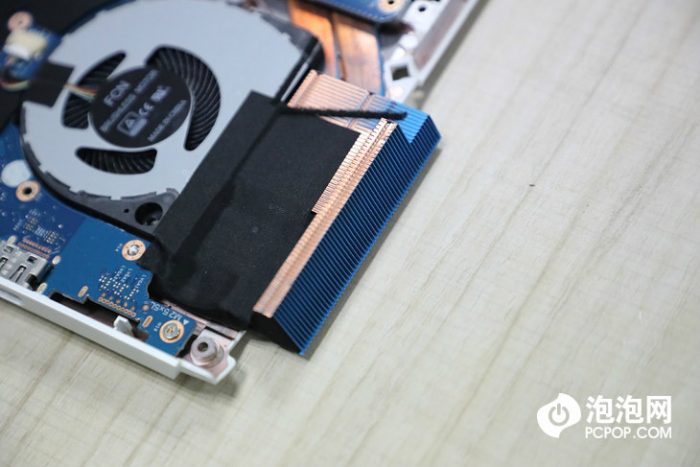 The blue cooling fins, the three-phase motor, the fan with 56 LCP blades and two copper pipe constitute the cooling system module.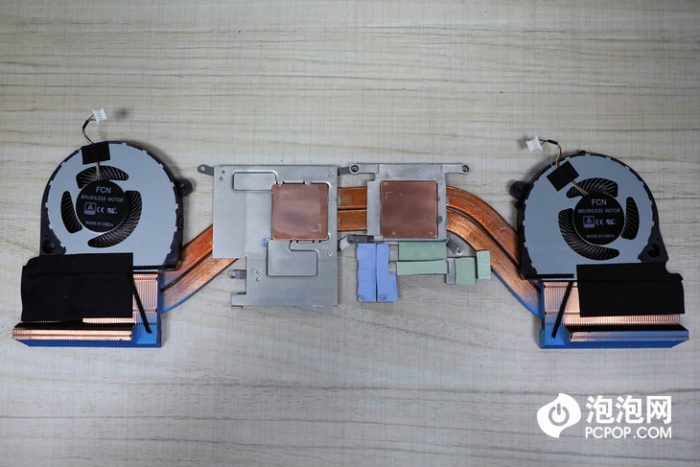 This powerful heat dissipation module works together with the conductive strip which covering all the chips including the processor and the graphics card to guarantee the perfect performance of the processor and the graphics card. In this way, the user can enjoy a better game experience.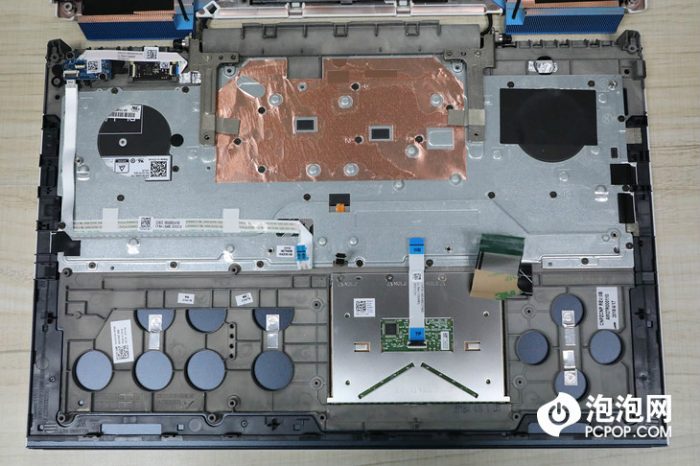 A copper sheet is placed under the keyboard, aiming to improve heat dissipation performance.
Summary
Until now, I have finished the disassembly of the Dell G7 15 7588 gaming laptop. From the disassembly, we can see that the G7 boasts unique internal design and high-performance heat dissipation system. With high-efficient heat dissipation performance, the 8th Core processor, the NVIDIA 1060 Max-Q 6GB graphics card, excellent workmanship, and high specification, the Dell G7 7588 is a good gaming laptop which deserves you buying, and undoubtedly it will bring the user more stable and good experience.
For more Dell laptop teardown, please visit Dell category page.
Repair parts for Dell G7 15 7588 now are available in our parts store.