On March 30th, Xiaomi Mi 11 Ultra was officially released. It is Xiaomi's latest top flagship mobile phone. It is equipped with Snapdragon 888, LPDDR5 memory, and UFS3.1 storage, and is equipped with a number of new technologies, such as silicon oxide negative battery, new phase change thermal conductivity material, Samsung GN2 sensor, etc.
This morning, Xiaomi's official Weibo released a teardown video of the phone, allowing us to understand the internal design of the Xiaomi 11 Ultra and reveal the true features of these technologies.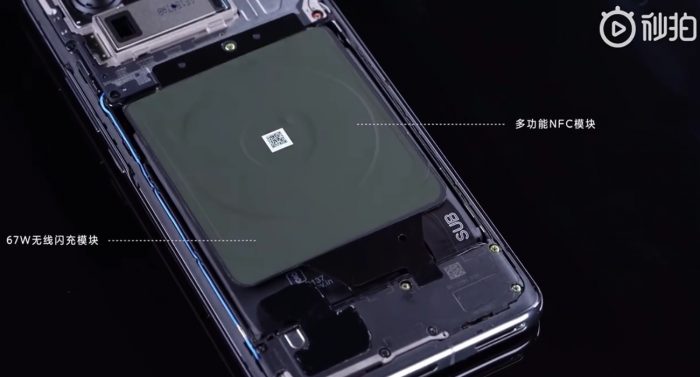 After removing the back cover, you can see the 67W wireless flash charging and multi-function NFC module, the upper part is the camera module, which is composed of 50 million pixels Samsung GN2 lens + 48 million pixels ultra-wide lens+ 48 million pixels telephoto lens.


It can be seen that the Samsung GN2 sensor has a 1/1.12 inch ultra-large bottom, which is much larger than the other two lenses.


Remove the cover covering the motherboard and battery. The motherboard integrates Qualcomm Snapdragon 888, LPDDR5 memory, UFS 3.1 storage, and other components, and then on the other side is a new phase change thermal conductivity material, which is known to be 100% higher than the traditional heat thermal material.


The top and bottom are designed with dual speakers, the top is a 1014 speaker, and the bottom is a 1216P 0.8mm amplitude speaker that has been tuned by Harman Karton, and a linear motor.


Its battery capacity is 5000mAh. It uses silicon-oxygen negative electrode MTW to make the battery thinner and lighter. It also uses a multi-pole fast charging cell and supports 67W wired fast charging.