As Dell's high-end gaming laptop, the Dell G7 15 7588 boasts power performance, high-definition screen, cool appearance, and excellent heat dissipation. Today, let's start the disassembly of the Dell G7 7588 to explore its internal structure.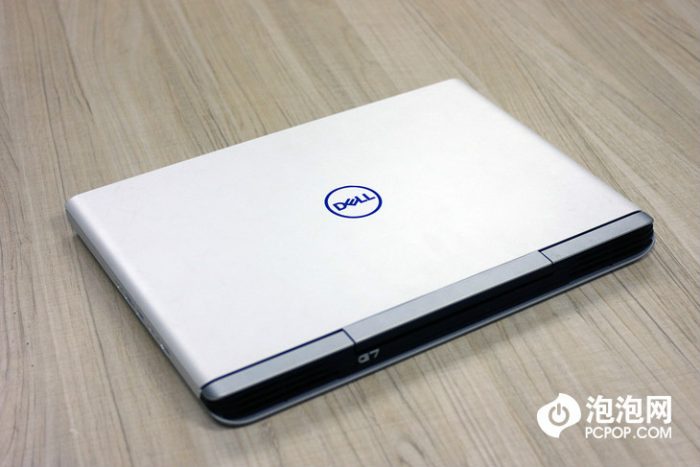 Before starting the disassembly, power off the laptop and disconnect the power cord.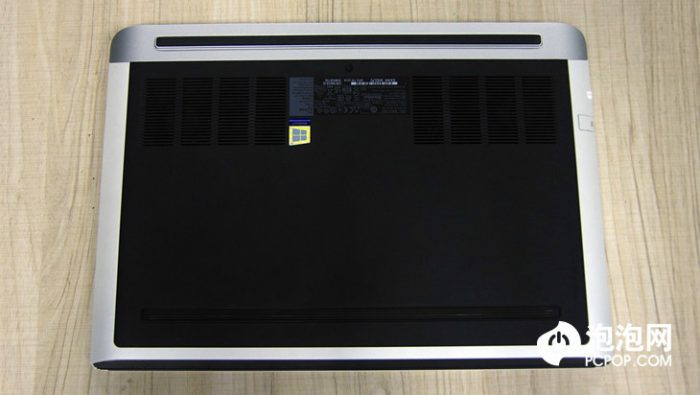 There is only a screw found on the laptop's back cover.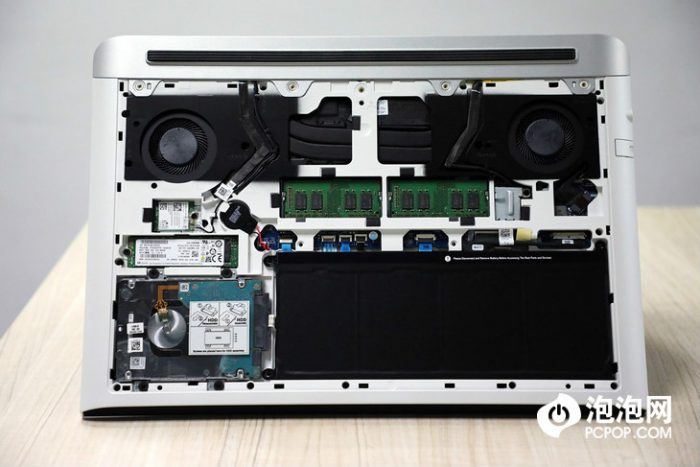 After taking out the back cover, its internal structure can be seen. There are the memory chip, the M.2 SSD, the 2.5-inch SATA HDD, and the wireless card under the back cover. And all these components can be upgraded and replaced by the user. With this design on the back, it is more convenient for the user to get the laptop upgraded.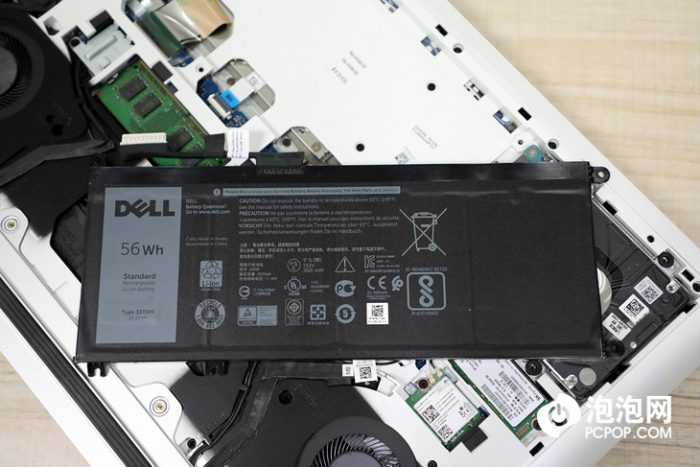 I will take out components one by one. First of all, remove the battery with the capacity of 56Wh. This laptop supports fast charge technology it can get fully charged quickly.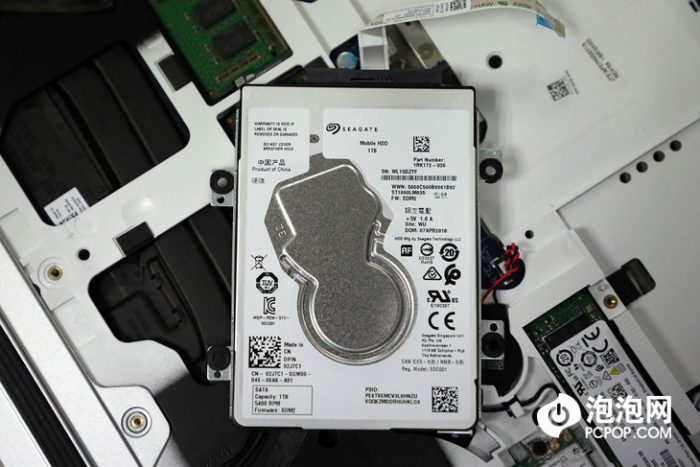 Next, take out the HDD. This HDD is made by Seagate. With the capacity of 1TB, it can meet user's requirement on large storage capacity.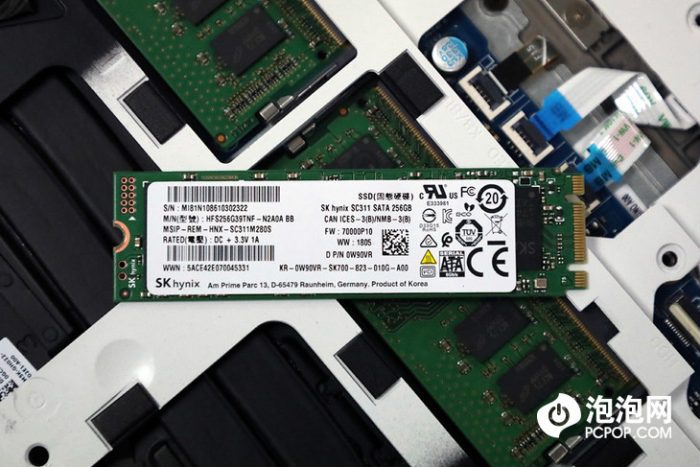 It is the M.2 (SATA) SSD from Hynix which has the capacity of 256GB. With this SSD, the user can store data and open the laptop at a faster speed.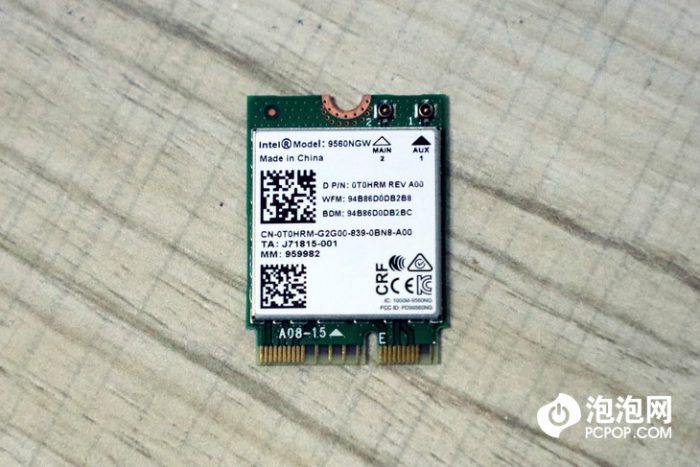 The last one to be taken out is the Intel 9560NGW dual-frequency wireless card. Its speed can reach up to 1.73Gbps. Supporting 2.4GHz, 5GHz dual-frequency Wi-Fi and Bluetooth 5.0, it can bring the user more stable wireless network experience and faster Bluetooth connection.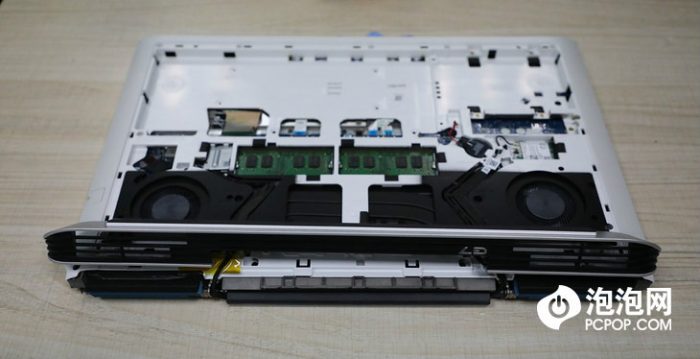 Now, remove all screws securing the middle frame. Taking out four screws and disconnecting clips on both sides, and then this component can be taken out.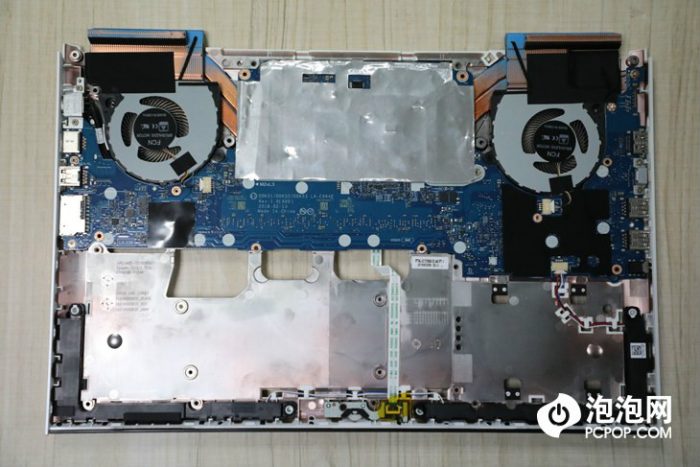 This is the gaming laptop's internal structure. The keyboard and the touchpad are placed on the top. And the motherboard, other components, and the heat dissipation module are fixed in the middle frame. After taking out all the screws, we can see the motherboard.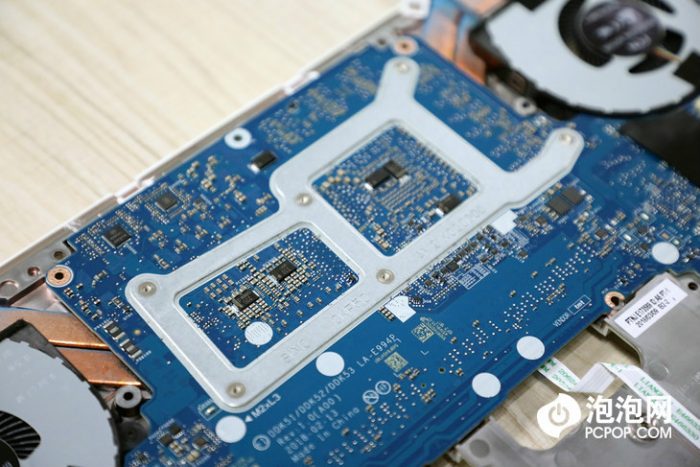 Uncover the shield sticker on the back of the motherboard, the chipset integrated on the back of the motherboard can be seen.