Recently, a foreign netizen has exposed the CAD renderings of the Galaxy S9 and the Galaxy S9+ and claimed that they will boost of narrower bezels than the Galaxy S8 series feature. It means that two phones will have a higher screen ratio.
After the exposure of CAD rendering, the front glasses of the Samsung Galaxy S9/S9+ have been unveiled by a Chinese weibo user today on weibo. From the exposed picture, the S9 series continue to adopt port layout that the S8 feature on the forehead except for the Infinity Display. There are six parallel ports on the forehead both on the two phones. The port nearly occupies a half area of the head. Besides, two phones have further narrowed forehead and chin compared with the S8 series, achieving higher screen ratio.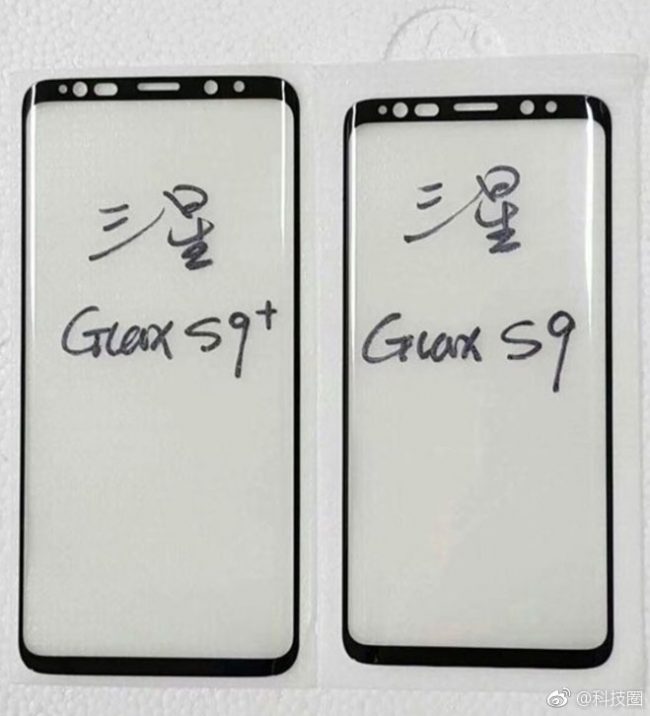 It is unsure if the Samsung Galaxy S9 will keep the fringe which is similar to what the Phone X features.