It is known that last month, Honor officially revealed its Honor Tablet V7 Pro, powered by Kompanio 1300T chipset, and features an IPS LCD Display with a 120Hz refresh rate. The latest reports claim that the company is going to launch the standard version (of Honor Tablet V7).
This morning, Honor has officially confirmed that the company is all set to launch the standard version of Honor Tablet V7 in the company's upcoming Honor Smart Life event, happening on September 26.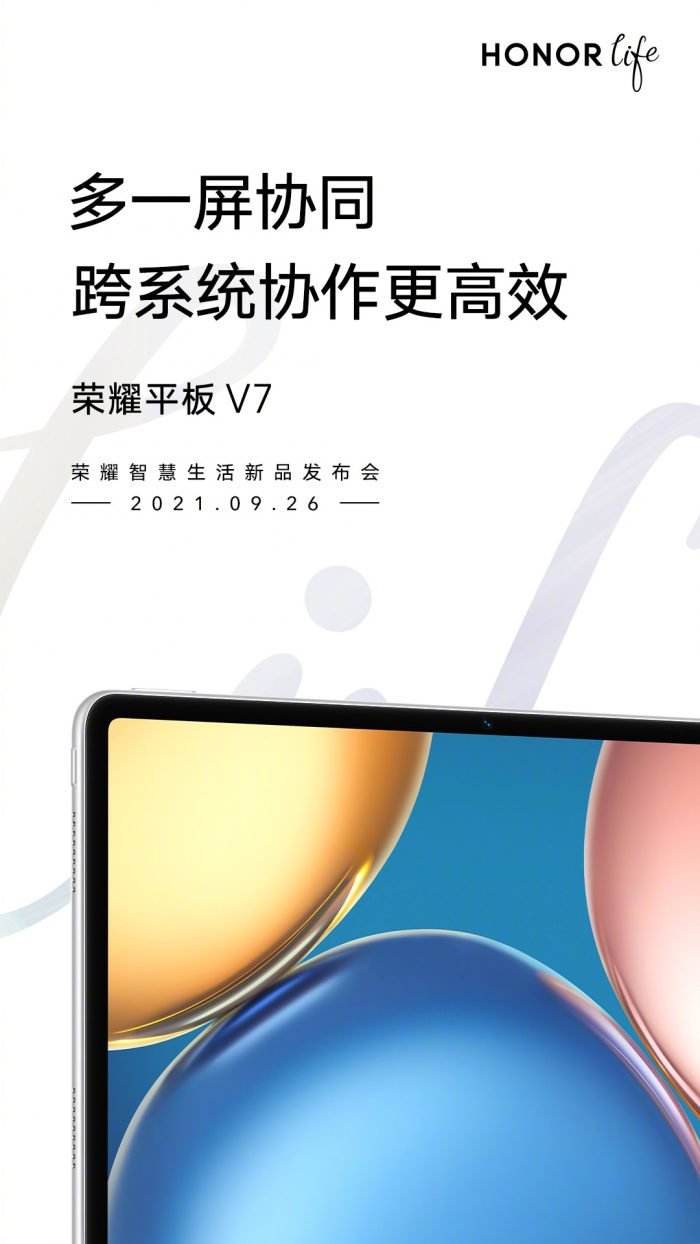 Alongside the Honor Tablet V7, the company will also launch a variety of other electronics (such as TV, Laptops, and Watches) in this event, as previously revealed by the officials.
The official poster shows that the display appearance is almost the same as Honor Tablet V7 Pro, but a significant difference is the side edges of the Honor Tablet V7. Most probably, it would feature round edges instead of flat edges (in the Pro version).
From the naming of this device, we can conclude that the new Honor Tablet V7 would be lower in terms of specifications. For exact information, we have to wait until officials reveal it.