The first half of 2020 has passed, and the smartphones launched by many companies are dazzling. So which processor is the most powerful processor in the first half of the year? On August 7, Antutu released the Android mobile phone processor performance list for the first half of 2020 based on the relevant data of the Android mobile phone performance list for the first half of 2020. Let us take a look.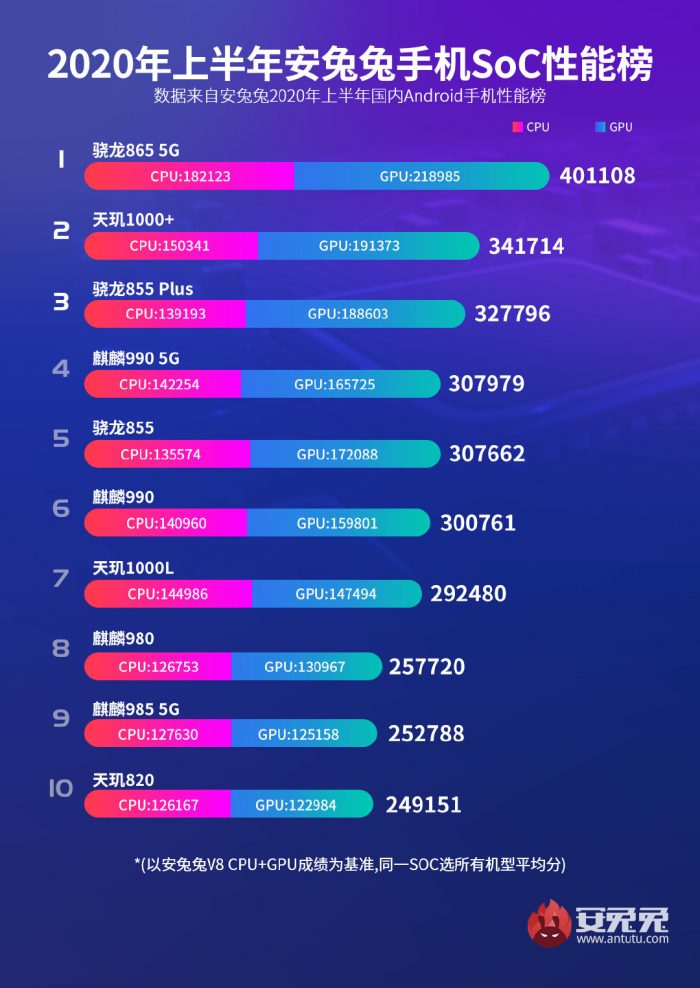 The top ten processors in the first half of the year were Snapdragon 865 5G, Dimensity 1000+, Snapdragon 855 Plus, Kirin 990 5G, Snapdragon 855, Kirin 990, Dimensity 1000L, Kirin 980, Kirin 985 5G, and Dimensity 820. Among them, the Snapdragon 865 5G is the only mobile platform that has broken through the 400,000 marks. The tenth place is Dimensity 820 with a score of 249,151.
Among them, the performance of Dimensity 1000+ is amazing. After many years, MediaTek finally came up with a product that can stand firm in the flagship field. Although there is still a certain gap in performance compared to the Snapdragon 865 5G, the Dimensity 1000+ in the integrated 5G baseband chip is very good among many processors.
Always be the first to know the latest news, follow MyFixGuide on Google News.