Xiaomi, a well-known Chinese smartphone manufacturing company, launches new models in different series like the main Mi series, Mix series, CC series, Redmi, and Poco series. Some of these series contain flagship devices while some of them consist of mid-range or entry devices.
This morning, Xiaomi has officially revealed another series named "Xiaomi Civi" The company didn't reveal whether it would be a flagship series or a mid-range series. However, they mentioned that the new Civi series would come with a fashionable and diversified design.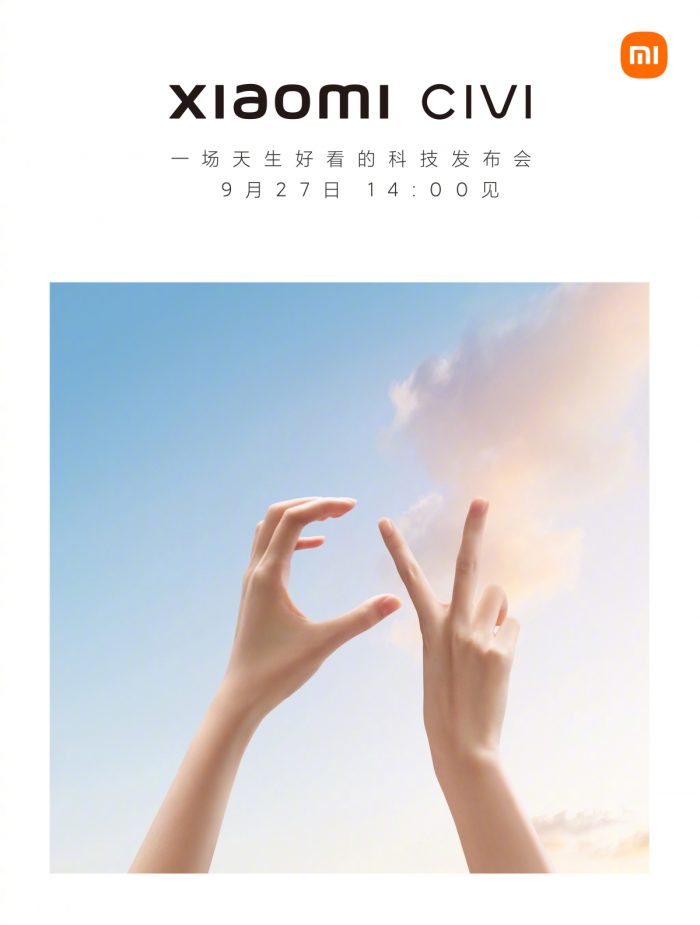 Furthermore, the company also mentioned that the smartphones from this series would come with many innovations in imaging technology.
The company also stated, "it accompanies every self-confident and self-confident young man to explore the excitement in himself." It seems that the main target of this series would be young users.
The new Xiaomi Civi series will be revealed in the upcoming nature and beauty technology conference, coming on September 27 at 2 PM (Chinese Time).