This heatsink has 4 copper tubes; the length to the fan is relatively short, which is a design that is advantageous for heat dissipation.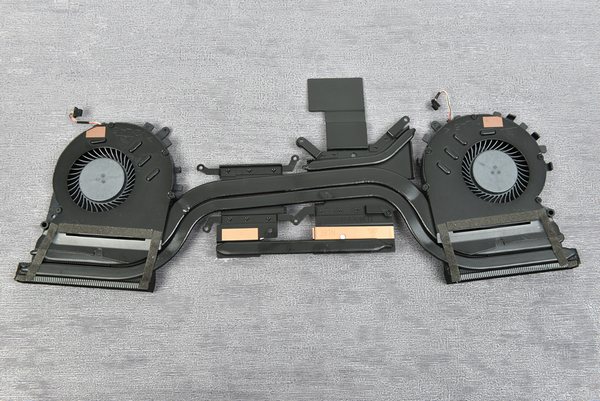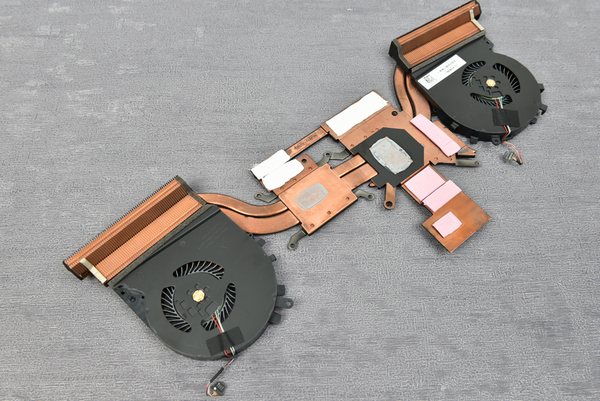 At this point, only the motherboard, the touchpad, and the palm rest are left. The overall appearance of the motherboard is also unobstructed, including the processor and graphics card, as well as the surrounding memory particles and power supply system.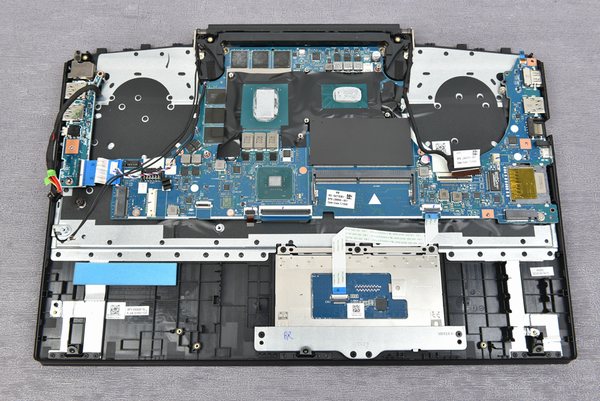 I don't know if you noticed it. We haven't seen the speaker yet. It's right, just near the LCD hinges, that is, the rear of the palmrest, under the diamond-shaped three-dimensional grid, is the speaker system.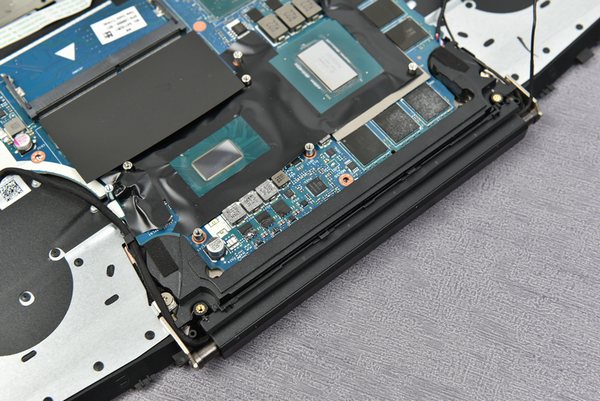 These two speakers are big enough, or in a notebook, it is rare to see such a large size or a round speaker. It is no wonder that during the experience, you can feel a lot of volumes and low-powered sound. The speakers are certified by Danish B&O Audio.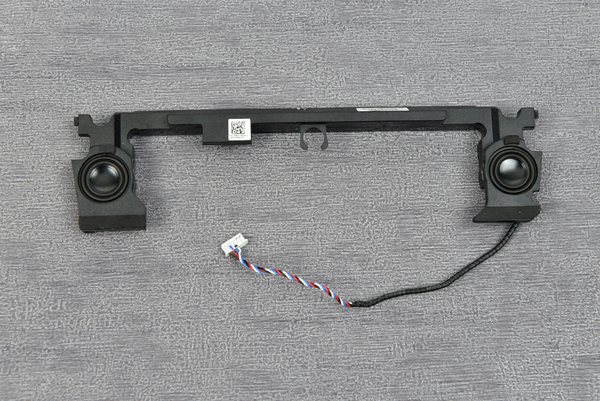 Wipe off the thermal grease on the graphics card and processor to take a closer look. NVIDIA GeForce GTX 1660Ti Max-Q graphics card, which uses 12nm technology, based on Turing architecture, has 6GB GDDR6 memory. The biggest feature is that the performance can be used at the same time and the power consumption is lower, so the need for heat dissipation is relatively low.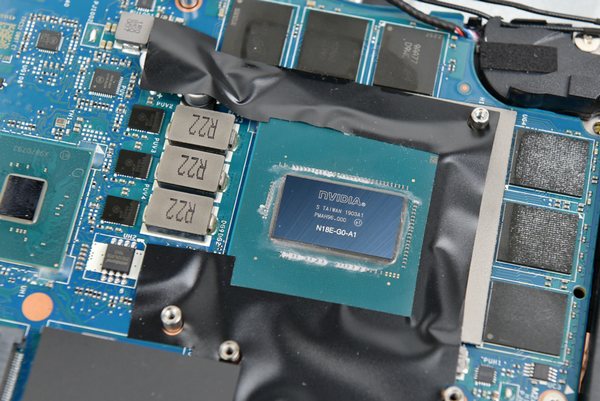 The HP Pavilion Gaming 15-dk0000 is powered by the Intel 9 Gen Core i5-9300H quad-core processor. The processor is based on Coffee Lake architecture, 14nm, 2.4GHz, the highest Turbo 4.1GHz, 8MB L3 cache, TDP45W, dual-channel DDR4-2666MHz memory. In fact, this i5-9300H processor is enough for most people's needs.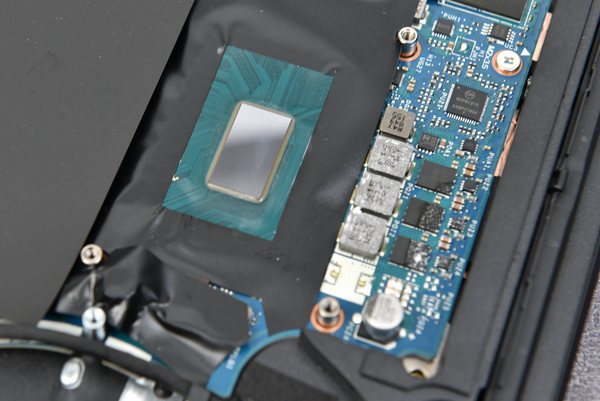 Let's take a closer look at the overall picture of the motherboard. The integration is very high, so the current motherboard looks small.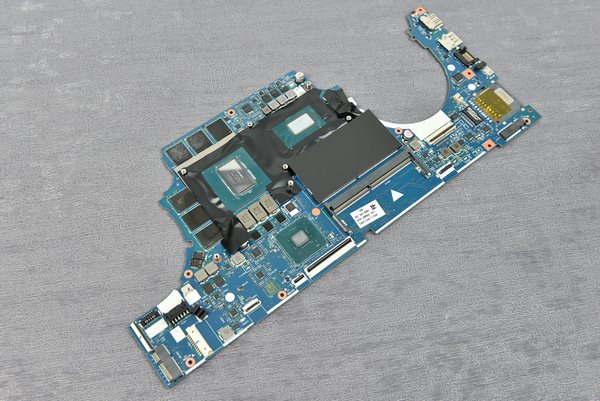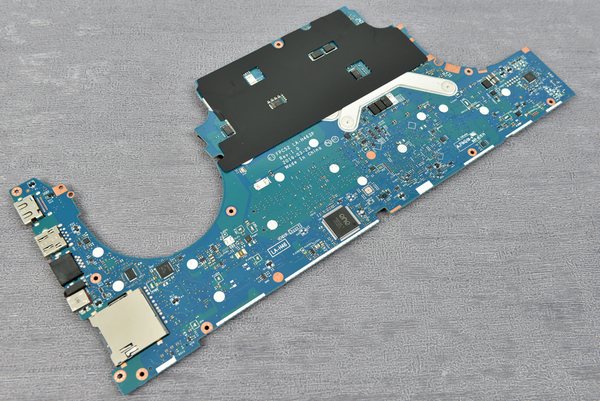 In fact, for a game laptop, HP Pavilion Gaming 15-dk0000 integration is good enough, the layout is very reasonable, so it is easy to disassemble, whether it is later upgraded or maintenance, most of them can be done by themselves.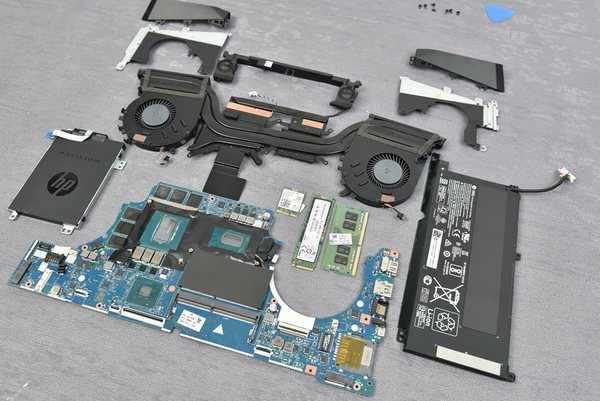 Always be the first to know the latest news, follow MyFixGuide on Google News.