This morning, Huawei officially announced (on Weibo) that the company will hold the Summer Product Launch event on May 18 at 7:30 PM (as per Chinese Timing), in which many new Huawei products will be launched. Recently, the company has teased the first product that would be part of this launch event.
Today, Huawei has officially announced that a new MatePad model will also be released in the forthcoming Summer Product Launch event. As mentioned, the new MatePad model would be lightweight, new (probably representing a new lineup), and more lovable.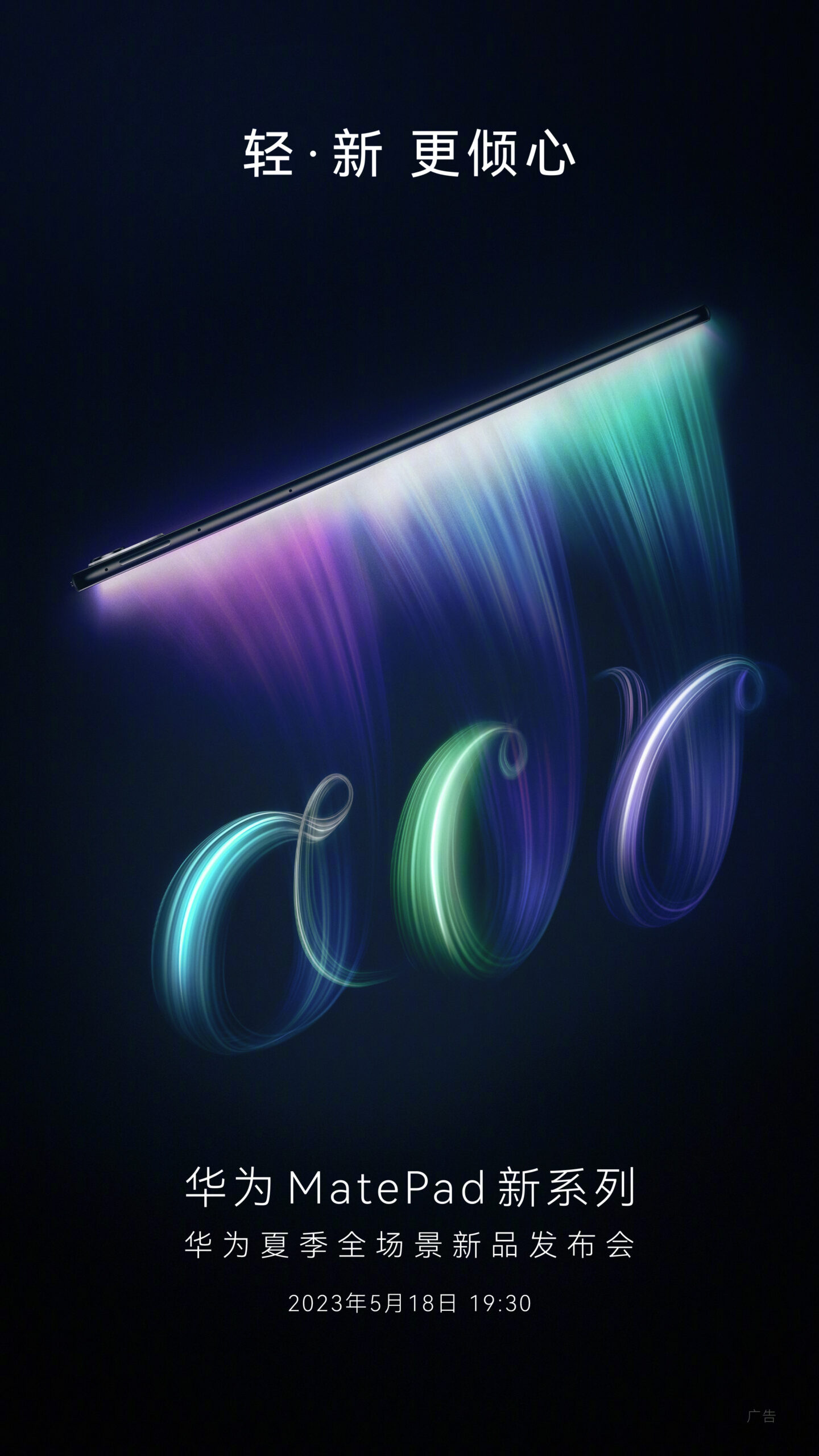 However, as per sources, this would most probably be the MatePad Air which also got listed on many certification sites previously (including the UFCS integrated fast charging certification as well, making it the first ever tablet device to support integrated fast charging).
It is also worth mentioning that three different MatePad Air models were revealed, in which one model was the Wi-Fi only (DBY2-W00) variant. At the same time, the other two (DBY2-AL00 and DBY2Z-AL00) also support 4G network connectivity. All these models were equipped with a 10 inches display and 8200mAh battery cell.
The information regarding the MatePad Air is very minimal. However, in addition to this tablet, the company is expected to reveal the all-new Huawei Watch 4 series, Huawei Matebook E 2023, Huawei Matebook X Pro 2023, and other products in the upcoming launch event.
Previously, Huawei's Watch 4 Pro was also got certified by Bluetooth SIG. The smartwatch will also support blood sugar level measurement. Huawei might also bring a new model of its children's smartwatch.
It is expected that Huawei will tease more products that will be part of its Summer Product Launch Conference.