This morning, the famous Weibo blogger @Ice Universe (famous for his Samsung's leak) has revealed a significant development inside Samsung's chipset industry. According to him, Samsung is currently developing two new flagship chipset.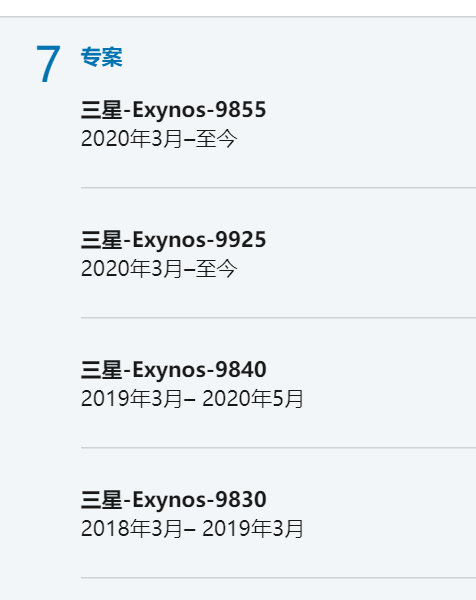 In the photo, it can be seen that there are four processors listed. The blogger mentioned that the chipset Exynos 9830 is the same as Samsung's Exynos 990 chipset. The Exynos 9840 is the upcoming chipset, which would be called Exynos 2100. The development phase of Exynos 2100 is already finished.
There are two unknown chipsets named as Exynos 9925 and Exynos 9855. According to the blogger, the Exynos 9925 would be a giant leap. He also mentioned that these chipsets might be equipped with the AMD's (Graphics Processor Manufacturer) GPU. Both of these chipsets are currently in development.
It seems that these two chipsets (mentioned above) may be equipped in Samsung's 2022 flagship. Moreover, these are also in their development phase (from March 2020 – Present). The Exynos 9855 seems to be a mid-range chipset.
The Exynos 9840 (Exynos 2100) will be featured in Samsung's upcoming (2021) flagship devices like the Galaxy S21 series, Note21 series, and Z Fold3. We already reported that this new chipset would feature Cortex-A78 and Cortex-X1 cores. It also got spotted on Geekbench in which it has already beat the Qualcomm's Snapdragon 865+ with much difference.
The upcoming Exynos 2100 will be Samsung's answer to Qualcomm's Snapdragon 875G. For Exynos 9925 and 9855, there is no more news currently.