For a long time, it was rumored that Huawei was planning to launch the successor models of its Mate X Foldable and P series. Even in the past few days, many new devices were listed on various certification sites, which are expected to belong to these flagship series.
However, this morning, the company officially announced that the all-new Mate X3 Foldable Phone and the Huawei P60 series would launch on March 23 at 2:30 PM (Chinese Timing) at the Huawei Spring Product Launch conference (which will be held in Shanghai).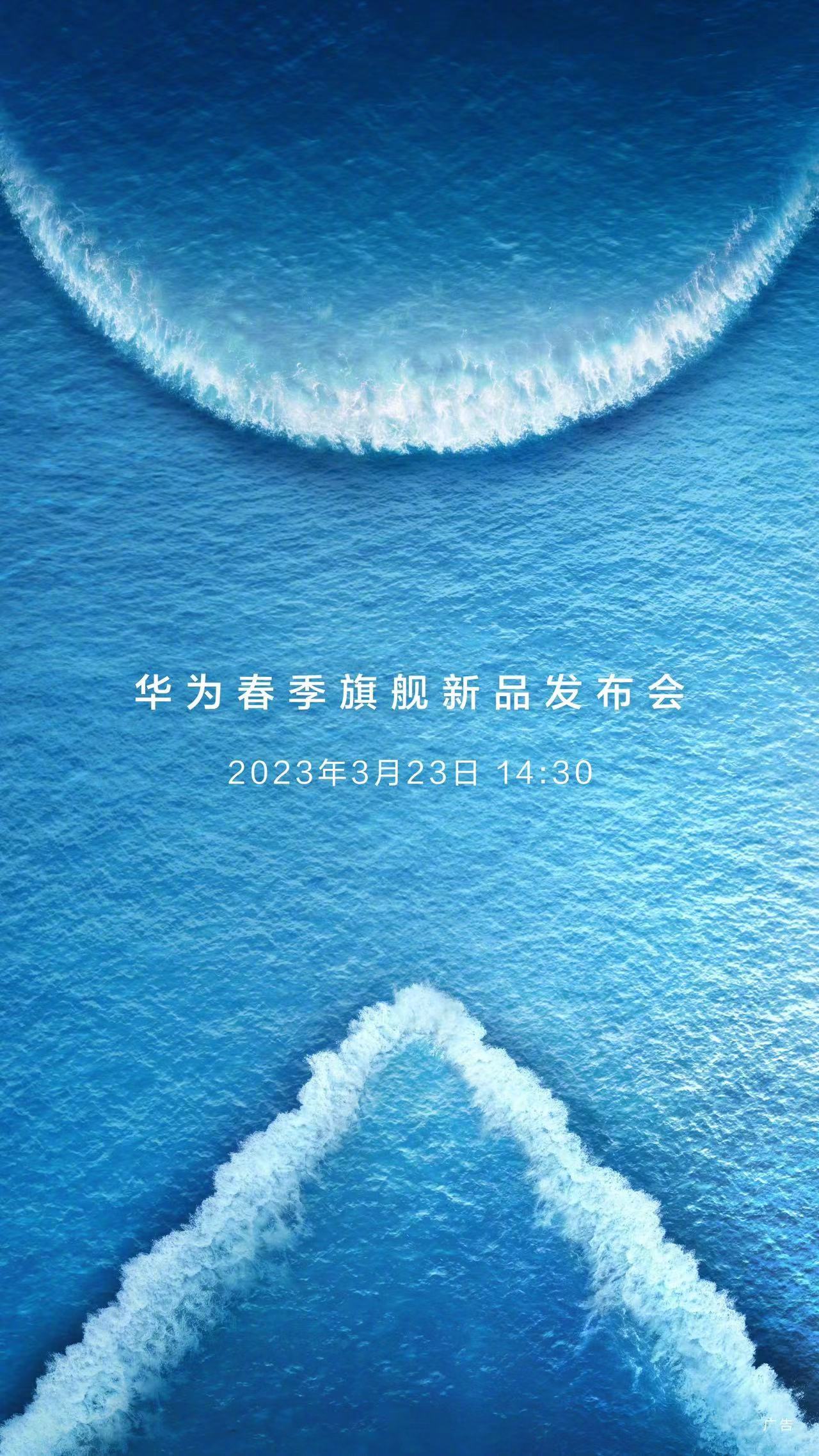 The official announcement poster has no more information except the launch date. However, the officials also mentioned that many new products would be launched in addition to these flagship smartphones.
The information regarding the new flagship devices is very minimal. However, it was previously reported that the all-new P60 series would be powered by Snapdragon 8+ 4G chipset as the company didn't have the license for using Qualcomm's 5G chipset. The Snapdragon 8+ Gen1 4G specifications are the same as the 5G version.
Regarding the display, the entire Huawei P60 series is expected to continue using a centered single punch-hole display like its predecessor series. The specifications of the P60 Pro's display were previously revealed. It would be a 6.6 inches 2K high-resolution (3200*1440p) display that also supports 1920Hz high-frequency PWM dimming and is manufactured by BOE.
On the backside, the camera module design is expected to improve significantly. This time, the iconic double ring in the camera module is changed. Now it comes with a massive golden ring as the primary camera in the middle, while other lenses are placed at the top and bottom of the ring, making the overall backside design very eye-catching.
Regarding the camera specifications, the P60 Pro model is expected to feature a 50MP Sony IMX888 primary camera lens, a 50MP super wide-angle lens, and a 64MP OV64B Telephoto lens equipped with variable aperture technology. The entire series also features Huawei's self-developed XMAGE technology.
In terms of battery, the Huawei P60 Pro will feature a 5000mAh battery in addition to 100W wired charging and 50W wireless charging. The specifications regarding other models are currently unknown. However, this lineup was also reported to support satellite messages like iPhone 14 Pro models.
In the coming days, Huawei is expected to reveal the major highlights of its upcoming devices, like other Chinese smartphone manufacturing companies.