This morning, we already stated that Huawei is most likely to launch a new 2-in-1 laptop model in the upcoming Full-Scene Smart Life Conference, and now the things get real. Recently, Huawei has officially announced that it will launch its new Matebook E 2-in-1 (laptop) at the same launch conference.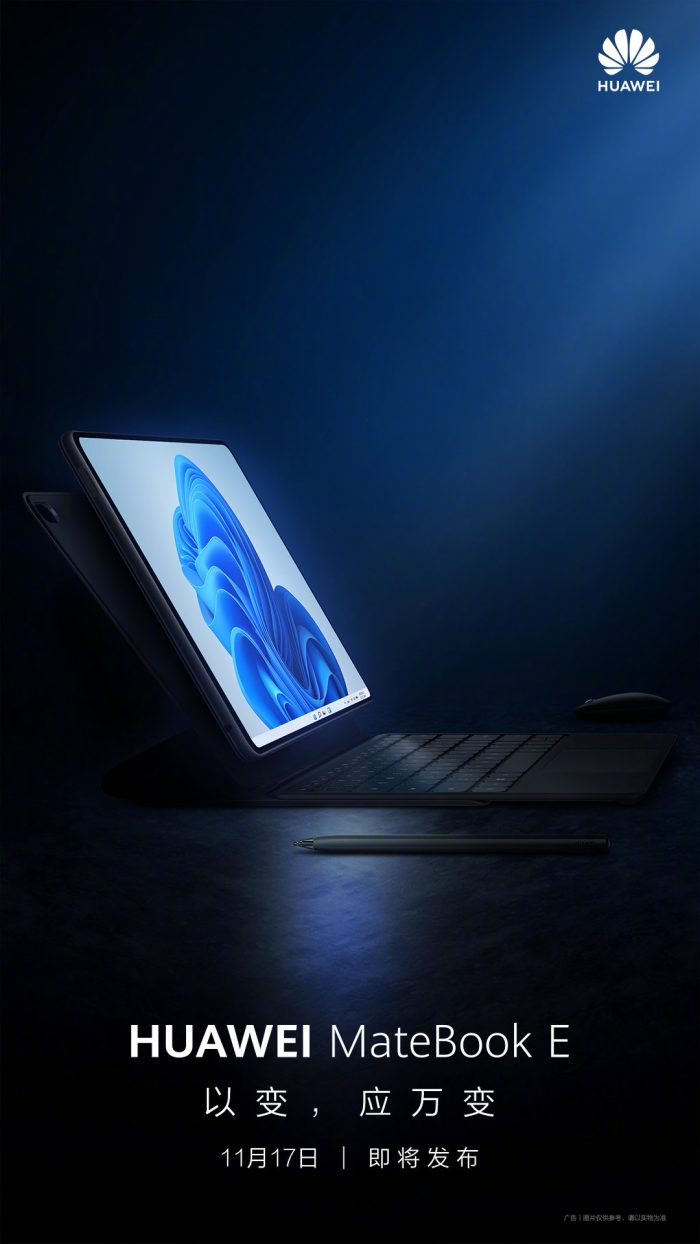 The official warm-up poster has also revealed the side appearance of the notebook. As observed, the new Matebook E adopts a four-narrow bezel design. Moreover, the screen's corners also seem to be rounded. The notebook also features the same color keyboard cover, mouse, and stylus.
It can also be seen on the screen that the laptop is running on the latest Windows 11 OS (judging from the theme).
Previously, sources revealed that the new Matebook E would come with many changes in terms of appearance, screen keyboard, and stylus. Further, the ability to work with different devices will also achieve significant breakthroughs.
It is worth mentioning that Huawei will also launch the new Watch GT Runner at the same conference. To know more about the watch, have a look at our previous post.