A few days ago, Realme announced that the company would extend its Realme GT Neo series by launching another model named Realme GT Neo 2T. But this morning, the company has revealed that the launch event would be not limited to only this smartphone model.
Realme has recently announced (on its official Weibo account) that the company will also launch the all-new Realme Watch T1 in the same event (Realme GT Neo2T launch event). The appearance of the watch can also be observed through the launch poster.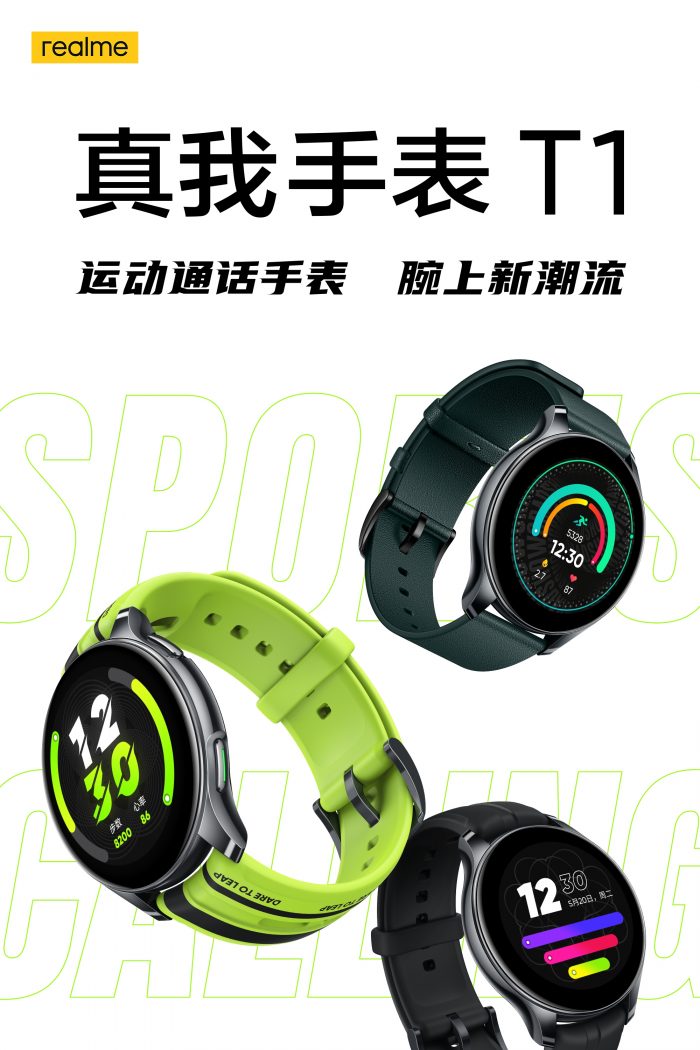 As can be seen, the new Realme Watch T1 adopts the round dial (and streamlined) design, further comes with different color options for wristbands. It is observed that there are two physical buttons at the right of the watch's dial.
It is worth mentioning that the green straight line of the button at the bottom indicates that the product will support the call function. Moreover, the poster also includes the image of the dial displaying the sports content and indicating the support of monitoring features like step counting and heart rate, which are a must in this type of watch.
After Realme Watch S, this would be the second round dial design watch globally, but in China, it would be first as the Realme Watch S wasn't launched in China. Moreover, the launch of Realme Watch T1 is also limited to China at the moment.