Earlier this month, Vivo leaked photos of the back of iQOO 7 in the KPL finals in advance. At the same time, it also stated that iQOO 7 will serve as a new generation of official game mobile phone for the KPL Professional League.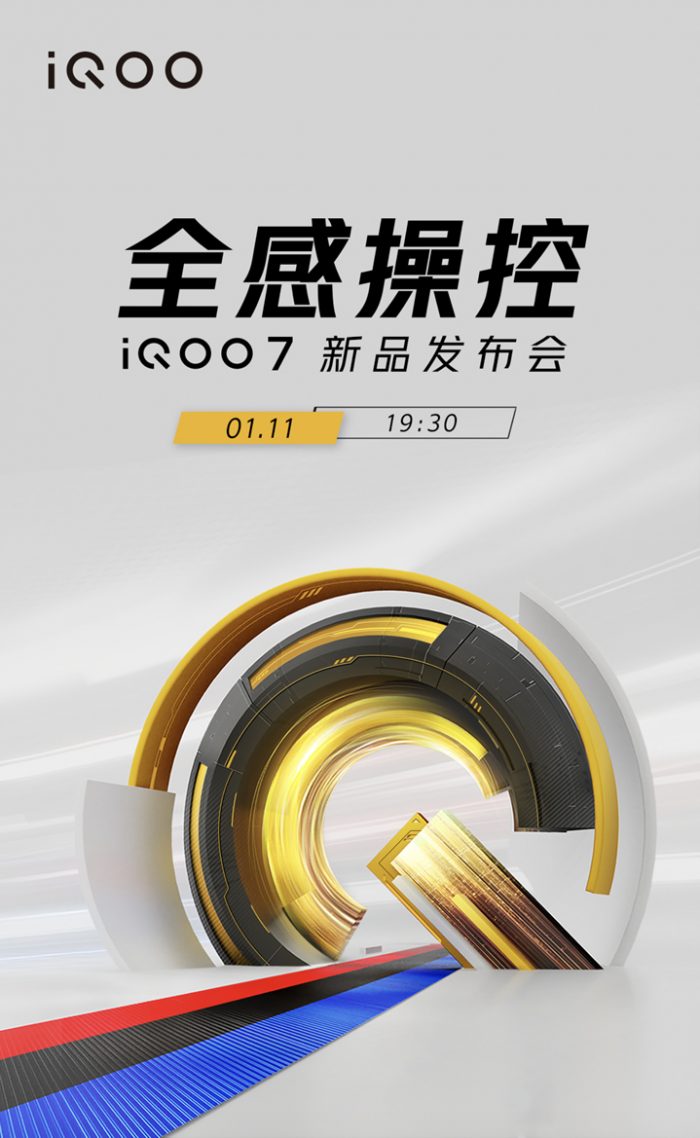 Today, the official Weibo of iQOO mobile phone announced that iQOO 7 will be released at 17:30 on January 11. iQOO 7 will be the second mobile phone with Snapdragon 888 chip after Xiaomi 11.
Although iQOO has shared the rendering of iQOO 7 to show its design, it has not yet revealed its front design and specifications. Like iQOO 5 Pro, the company will sell a special BMW version of iQOO 7. Previously, this phone has got China's 3C certification, indicating that it will be equipped with a 120W charger. Therefore, it becomes the first Snapdragon 888 smartphone with a 120W charger.
In another poster, iQOO mobile officially announced that it will be equipped with Qualcomm snapdragon 888 mobile platforms, enhanced LPDDR5, and enhanced UFS 3.1.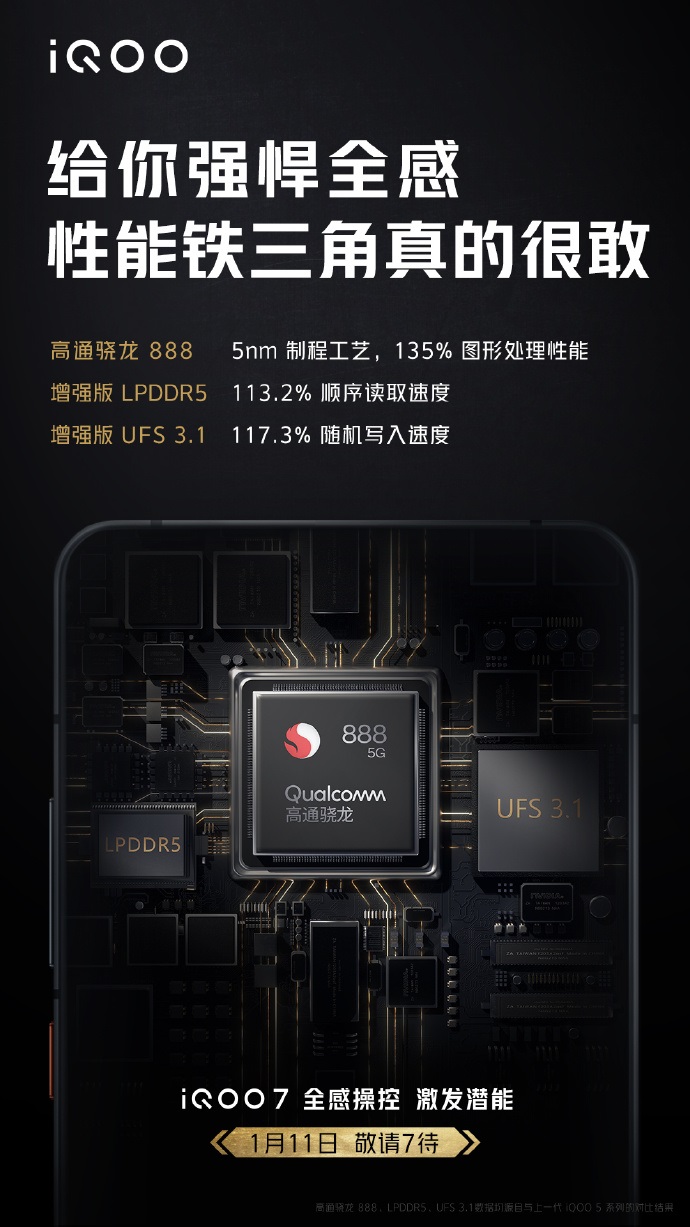 At the same time, iQOO 7 will also be equipped with the new OriginOS from Vivo. Vivo officially launched the new OriginOS in November. The system adopts a new grid design, which can control the size and position of desktop icons and components more accurately. vivo also makes a lot of flat and pseudo materialized designs for OriginOS icons, making the UI look more concise and fresh.