Users will not receive the new iPhone 12 and iPhone 12 Pro until tomorrow, but now the teardown video of the iPhone 12 has appeared on the Internet, allowing us to explore its internal structure.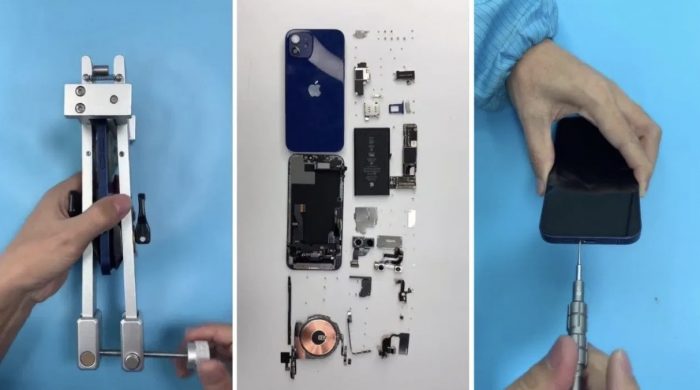 The disassembly video (from Century Weifeng Technology) compares the iPhone 12 with last year's iPhone 11. The new iPhone 12 uses an L-shaped logic board, which is longer than the logic board used in the iPhone 11. It can be seen that the iPhone 12 OLED screen is thinner than the iPhone 11 LCD screen, and Apple has also reduced the size of the iPhone 12 Tapic Engine vibration motor.
The video confirms that the iPhone 12 has a battery capacity of 2815 mAh and an internal MagSafe magnetic system. Compared with iPhone 11, iPhone 12 is 11% thinner, 15% smaller and 16% lighter.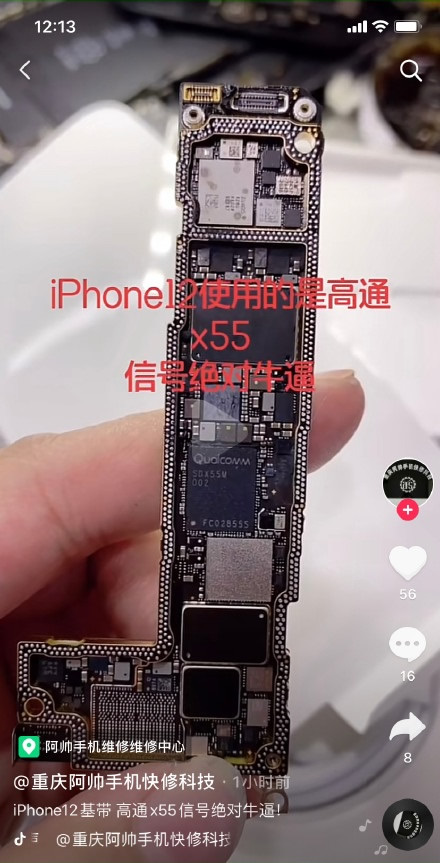 The disassembly also showed the magnetic ring that matched the MagSafe accessory.
The disassembly also confirmed that the Apple iPhone 12 is equipped with Qualcomm's Snapdragon X55 modem, which is consistent with the rumors we heard before the launch of the new phone. X55 support the 5G millimeter wave networks and 5G Sub-6GHz networks, as well as 5G/4G spectrum sharing. It is Qualcomm's second-generation 5G chip after X50.
Reports in 2019 show that Apple will use X55 modems in its iPhone 12 series. At that time, X55 was Qualcomm's fastest and latest 5G modem. Qualcomm launched the X60 modem based on the 5nm process in February 2020, which has lower power consumption than the 7nm X55.