The Lenovo Miix 510 with a 6th-generation Intel® Core™ i5-6200u processor (including the Intel HD 520 graphics card) and up to 8GB of RAM. It comes with a Samsung 256GB NVMe SSD. The stereo speakers with Dolby® Audio™ can fill a small hall with clear audio.
The Miix 510's 2MP front-facing camera is good enough for video conferencing, but the 5MP snapper on the back disappoints a bit due to its grainy images. This shouldn't be a concern as most people don't use a tablet to take photos.
The tablet will have a USB Type-C and a USB 3.0 port, in addition to a Micro SIM slot and an audio combo jack.
Repair Parts:
Original Keyboard for Lenovo Miix 510-12ISK, 510-12IKB
Touch Screen Assembly for Lenovo Miix 510-12ISK 12IKB
Touch Screen Assembly for Lenovo Miix 520-12IKB
Remove all screws securing the bottom plate.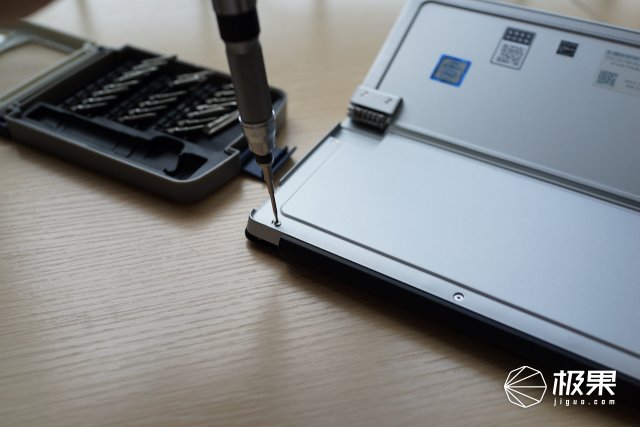 Turn over the laptop.
Insert a pick under the display to separate the display from the laptop.
Slide the pick along the display edge. You will be able to remove the display.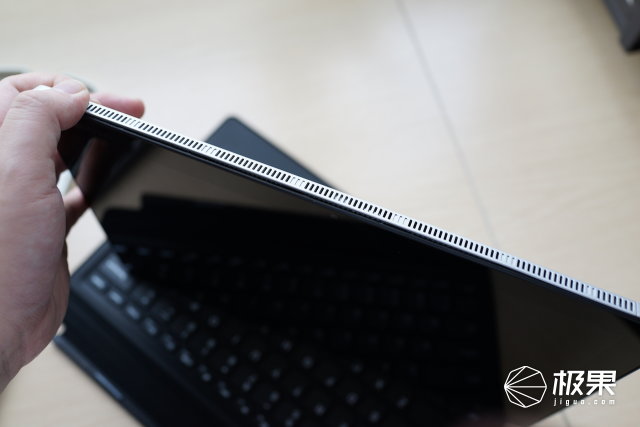 Remove the display assembly.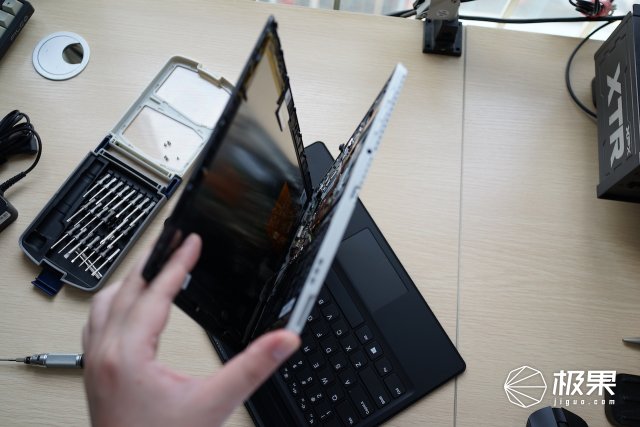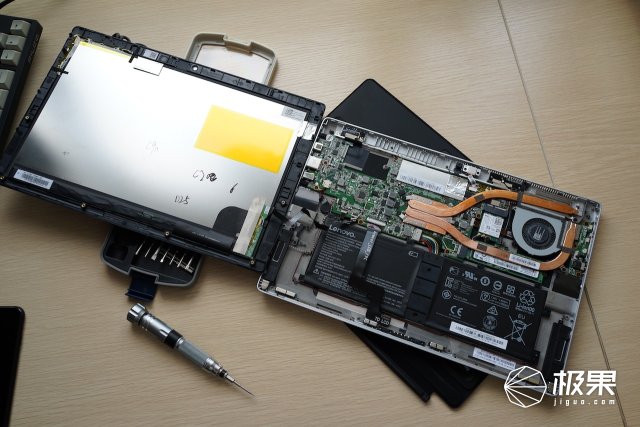 If the screen is damaged, do not be afraid. Replace the screen is very simple.

With the display assembly removed, you can get access to the battery, SSD, wireless card, speaker, CMOS battery, heat sink and cooling fan.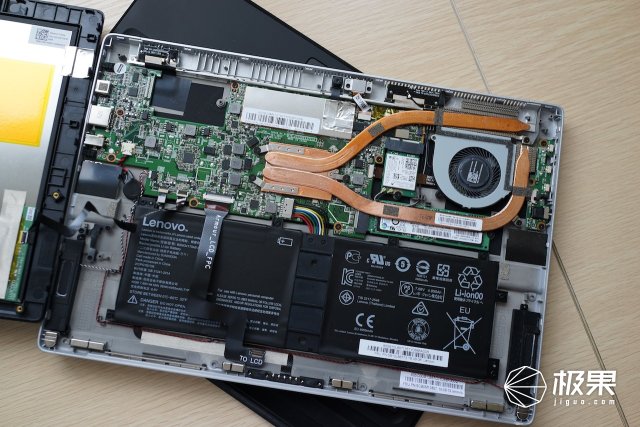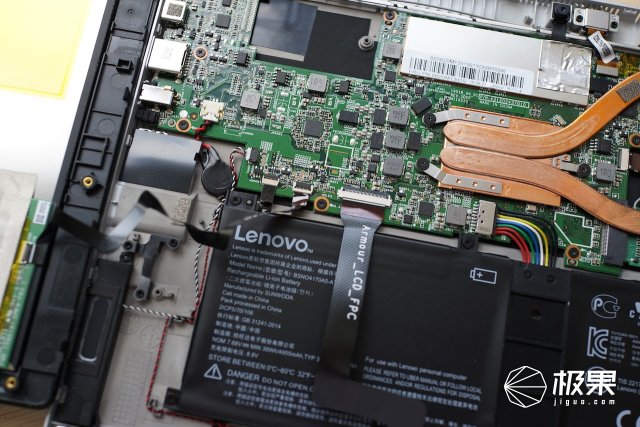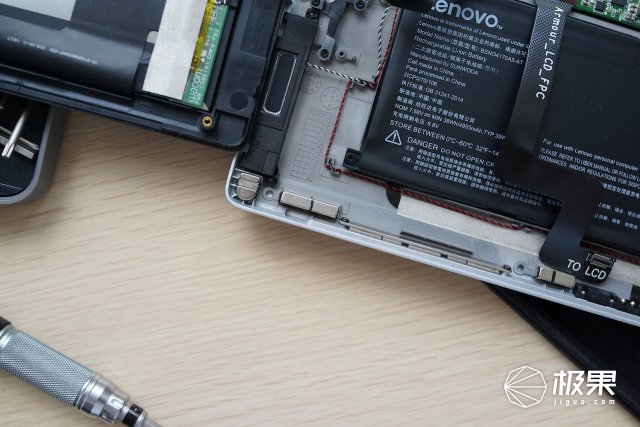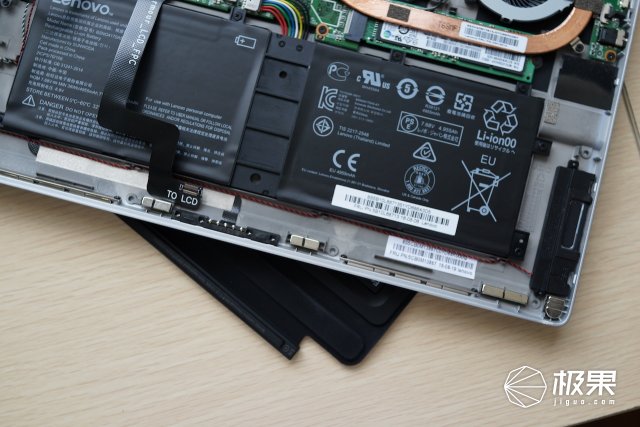 Here's Lithium polymer battery, there are gaps around the battery. It can hold a larger capacity battery.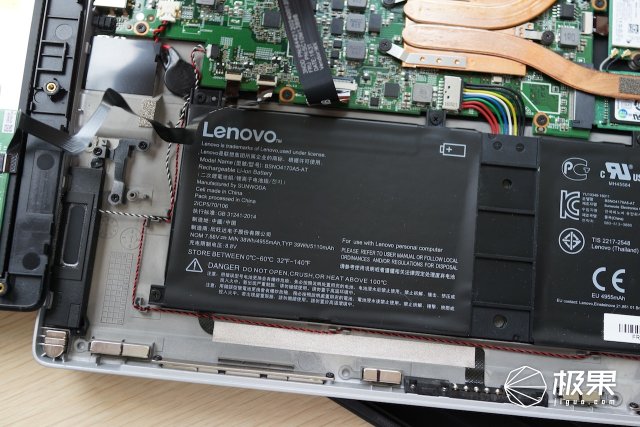 The RAM is soldering on the motherboard, so you cannot upgrade the RAM.
The M.2 SSD can be replaced, but it is covering with the heat sink, if you upgrade the SSD, you need to remove the heatsink/cooling fan module.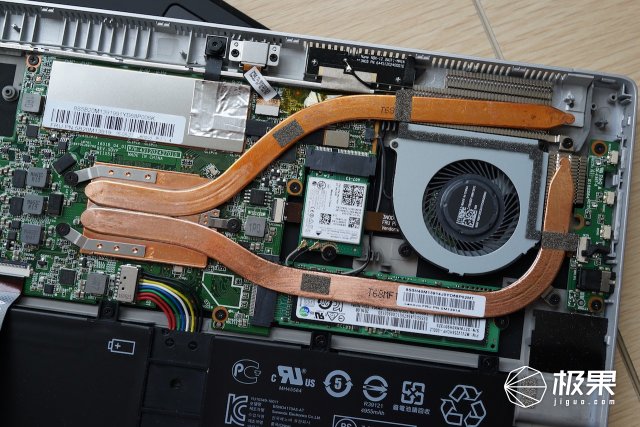 The replacement parts of the Lenovo Miix 510 can be found in our parts store.