Reviews
Lenovo ThinkBook 14s Review (i7-8565U, Radeon RX 540X)
Graphics Card
The ThinkBook 14s features the Radeon 540X which has been launched by the end of last year. The AMD Radeon RX 540X is mobile mid-range graphics card for laptops based on the Polaris 12 chip. It is manufactured in an improved 14 nm FinFET process. Its performance is between the Radeon Pro 450 and the Radeon Pro 455. Compared to NVIDIA graphics cards, its gaming performance is between the GeForce GTX 950M and GTX 960M.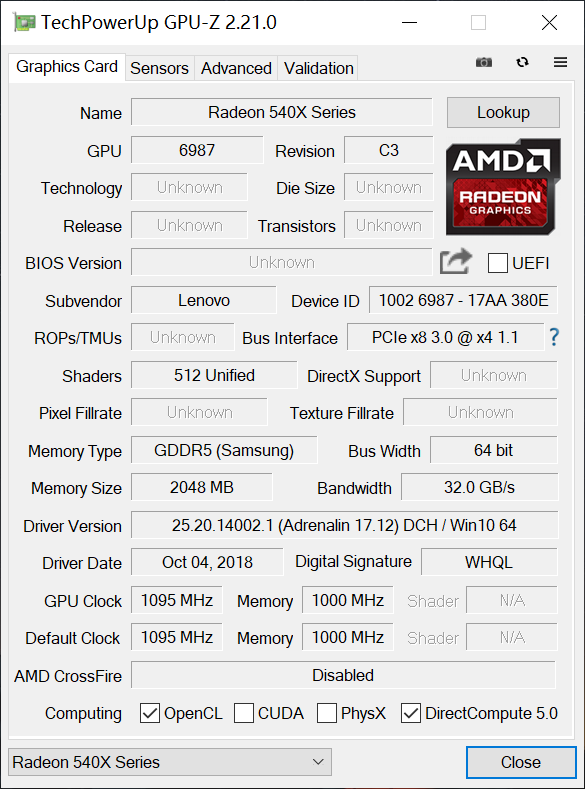 The following is the Radeon 540X's performance on 3DMark. On Fire Strike, its score is 2426; on Cloud Gate, its score is 11171; its score is 8504 on Sky Diver. The test results prove that the Radeon 540X has an excellent performance.




SSD and Memory
The laptop comes with the 512GB M.2 PCIe3.0x2 SSD. This SSD's sequential read speed is 1634.7MB/s, and its sequential write speed is 859.1MB/s.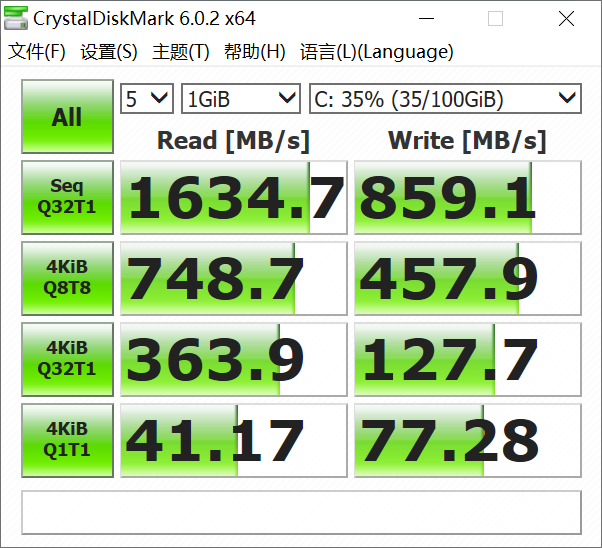 The ThinkBook 14s we test features 8GB DDR4, and it also has an updated version with 16GB DDR4. In fact, the laptop with 8GB DDR4 can handle the daily office work.



Battery Life And Heat Dissipation
The laptop sports a 45Wh battery. It delivers up to 12 hours of battery life. The ThinkBook 14s can work for longer hours than many ultrabooks.
Internal Structure
The device has two cooling fans and the heatsink with two pipes. In addition, the CPU and GPU have a low TDP. There is no doubt the laptop has a fantastic heat dissipation performance.


Summary
As the business-oriented ThinkBook series, the ThinkBook 14s is a competitive product. It adopts a silver-gray body, which distinguishes it from other brand laptops, and it has a brief design. What's more, it features the eighth-generation Intel Core processor, the Radeon 540X and good-quality SSD. In a word, ThinkBook 14s is a good choice for young people who pursue fashion and performance.