This morning, it was reported (through Weibo) that the EV manufacturing company "Li Auto" will hold a launch conference on February 8, 2023, in which the company will launch its all-new Li L7 EV. In addition, the display cars and test drives for Li L7 will be available from the next day of launch at retail centers across the country.
As per the official introduction of Li L7 EV from Li Auto, it would be the company's first five-seater flagship-level family SUV.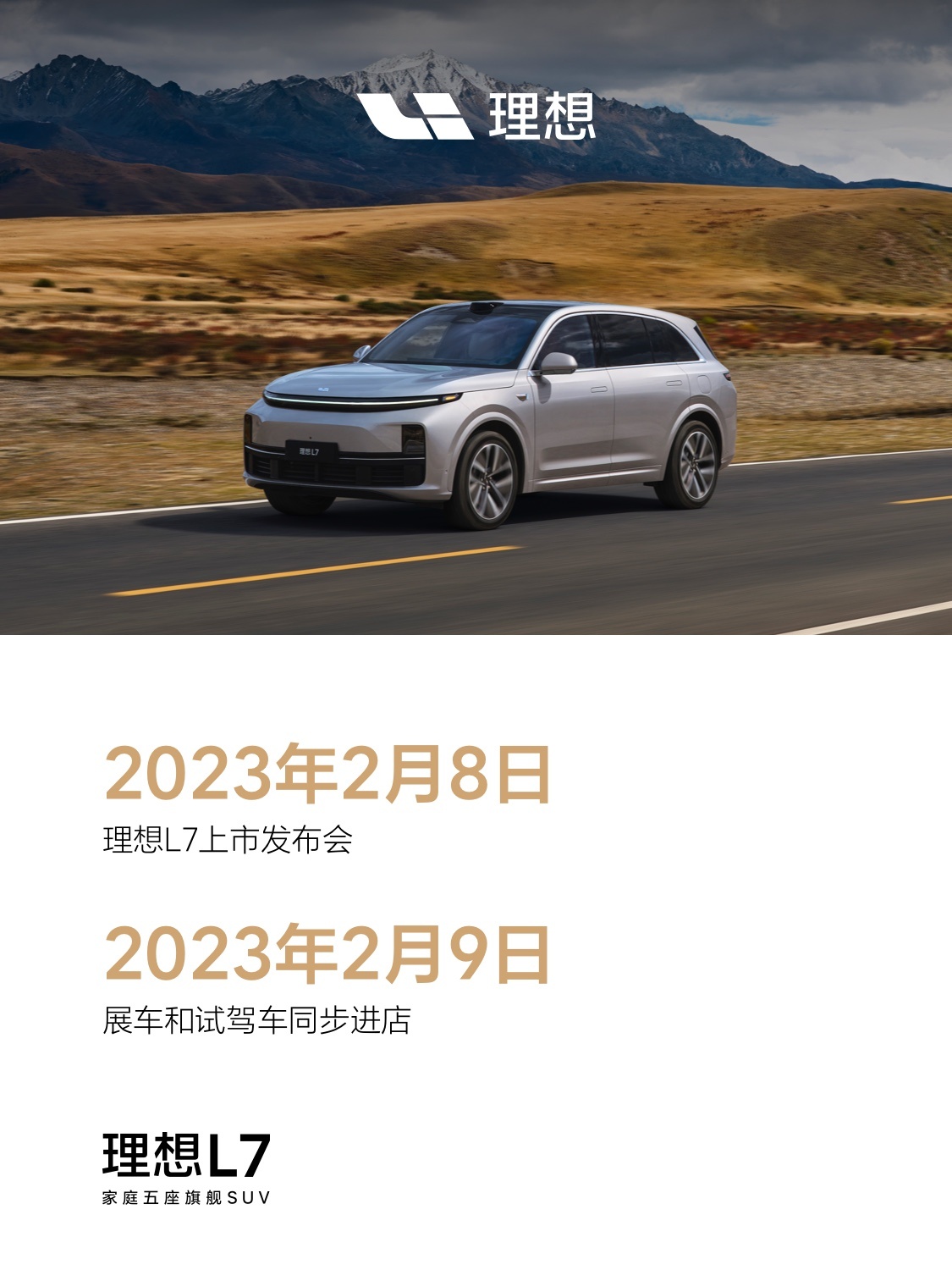 In terms of appearance, the Li L7 has the same design as other Li's L series vehicles. Also, compared with Li's six-seater model, the Li L7 seems to have a more agile posture and a more sporty back design.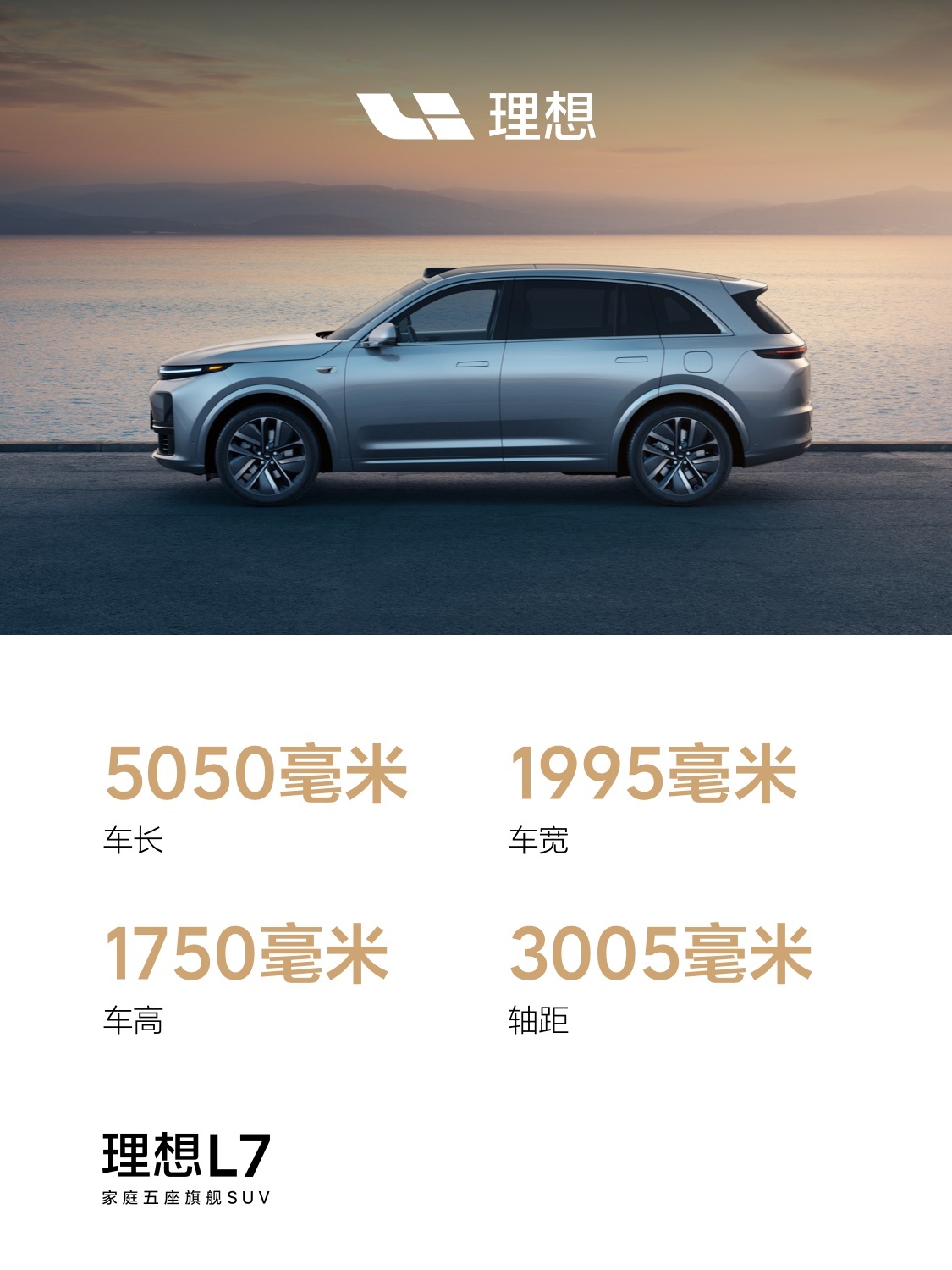 Inside the Li L7, we have the all-new Queen Seat, which has the following characteristics: Electrically Adjustable Rear Luxury seats in addition to Electric Footrests, 270-degree leather embracing design, Nappa leather, heated three rear seats, ventilated seats on both sides, and luxurious central armrest.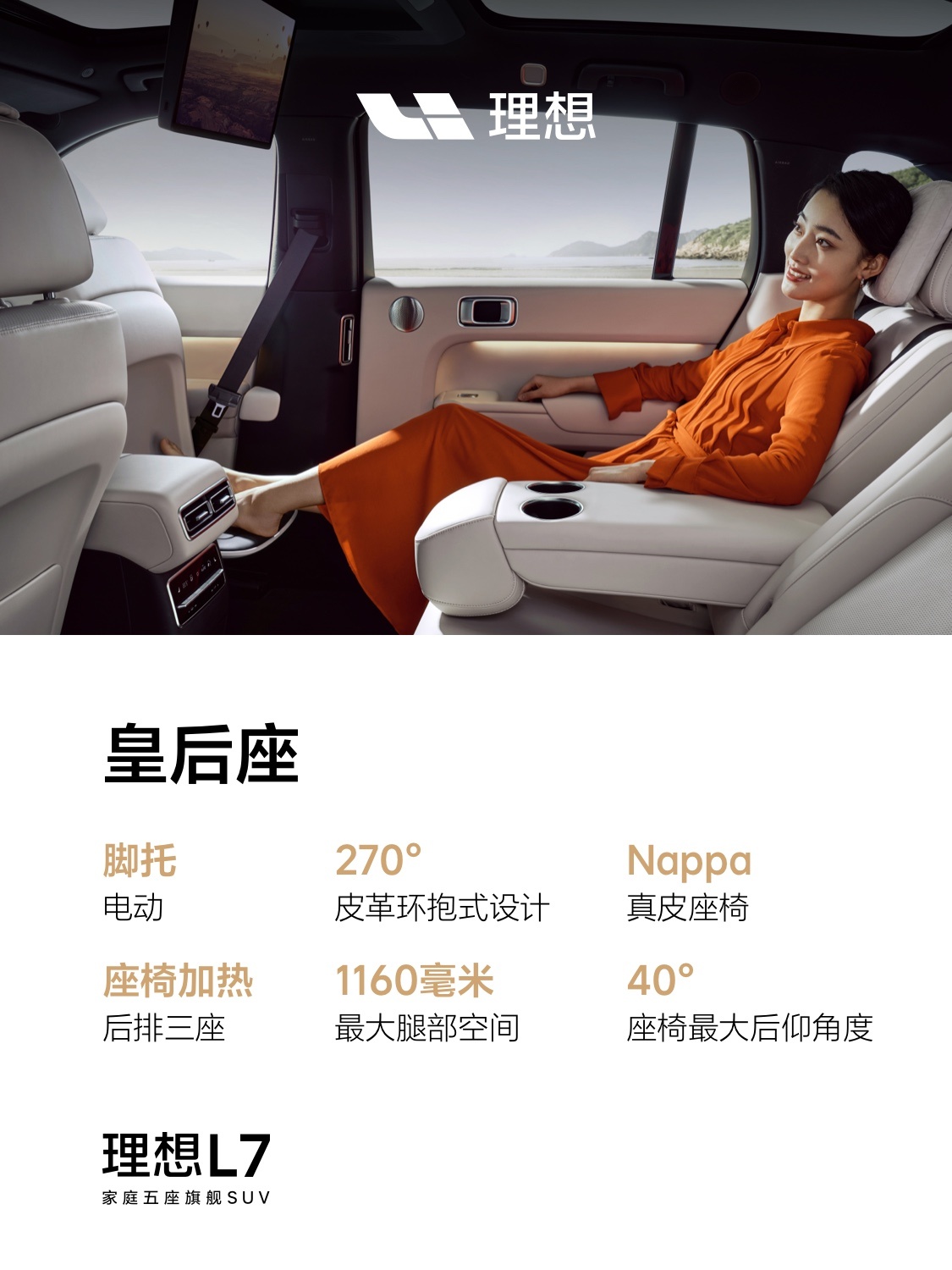 Once the Queen seat mode is activated, the stretched legroom on the second row's right side seat can reach up to 1160mm, and the backrest angle can go down at a maximum of 40 degrees.
It is worth mentioning that the Li L7 has one of the largest trunk spaces among five-seater SUVs. Its size of around 1081mm can provide a variety of double-bed modes and a unique audio-visual experience.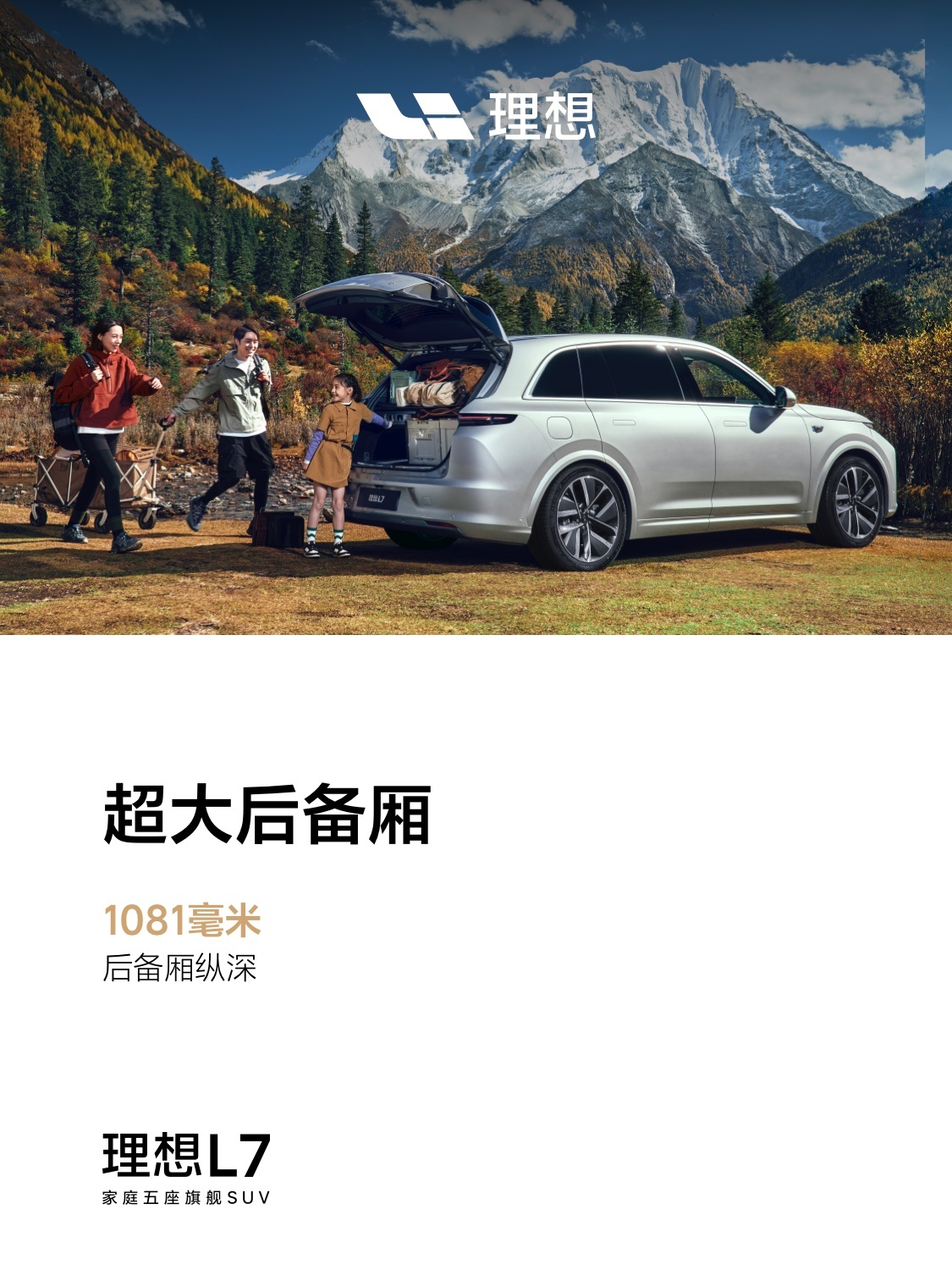 The Li L7 got almost the same multi-screen design as in Li L8, which provides a central control screen, passenger entertainment screen, and rear ceiling screen and is also equipped with 21 speakers, providing an excellent audio-visual experience.
It is also reported that Li L7 also features the Li Range-Extending Electric System 2.0. In recent tests, it has been reported that this EV can go 100km/hr in just 5.3 seconds which seems further improved. The Li L7 will also be equipped with the Li's Magic Carpet Air Suspension, which has high-level driving comfort and driving stability.
As per sources, the deliveries of Li L7 will start in late February (2023). The price was already announced, starting from $48,800 (for the basic variant) to $54,500 (for the high-end variant).
In terms of engine, the Li L7 will be equipped with a range-extended hybrid system which consists of a 1.5T four-cylinder engine and front/rear motors. The max power gain from the front and rear motors are 130kW and 200kW, respectively. Combined with a 42.8kW·h battery pack, the WLTC comprehensive cruising range is 1100km, and the pure electric WLTC cruising range is 175km.