For a long time, Xiaomi was expected to reveal its first-ever EV very soon. Even many leaks and rumors were also shown in the past few months, which has confirmed the existence of the vehicle. Recently, some new information got revealed regarding the upcoming EV.
This morning, the MetaAuto revealed a new image in which the specifications of Xiaomi's upcoming EV's battery can be observed. As can be seen, the battery's label is printed with Xiaomi Logo and states that the battery carries the model number: A1310C and Manufacturing code is: f47832.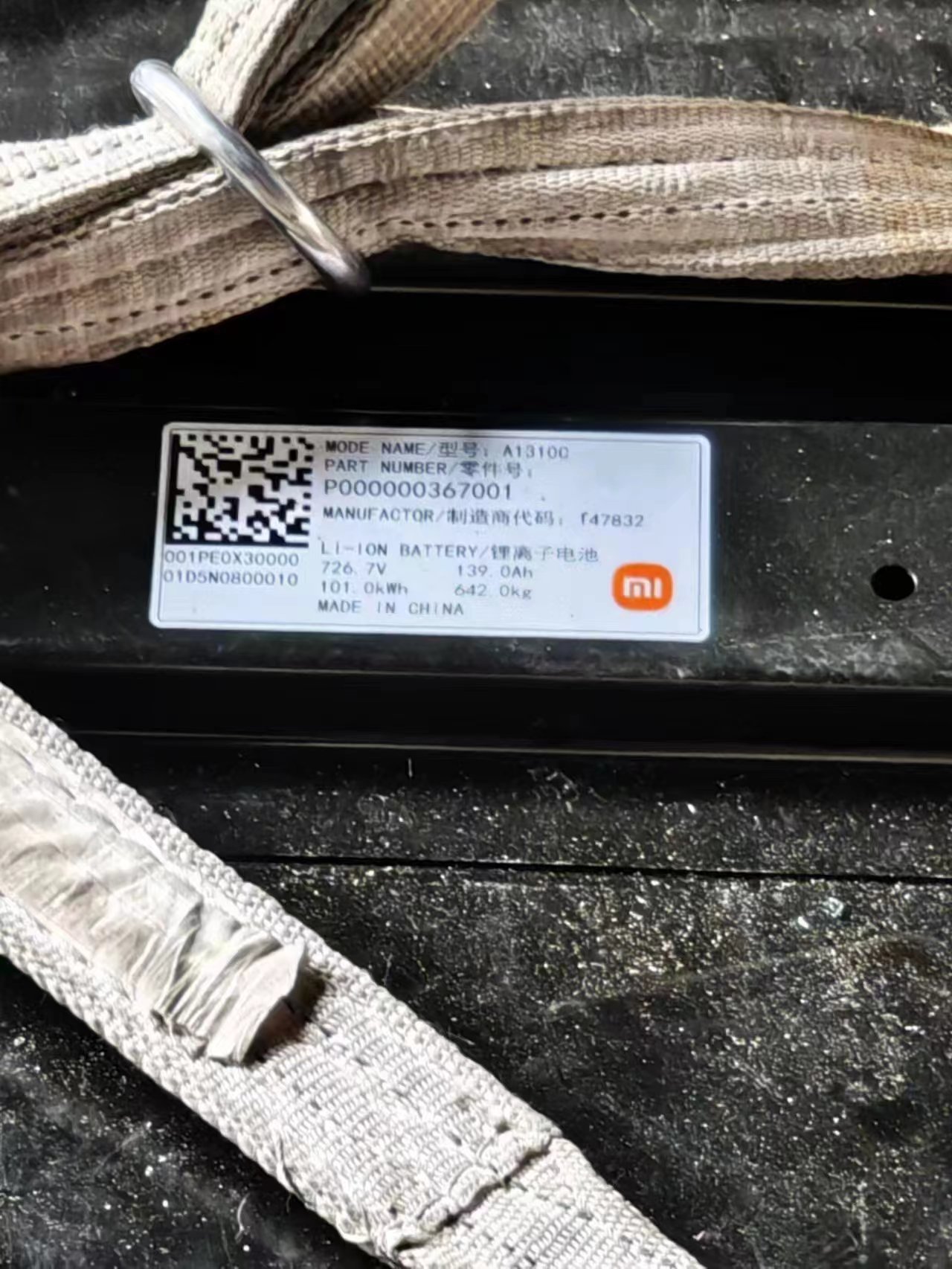 Moreover, the mentioned lithium-ion battery has a 726.7 voltage and a capacity of 139.0Ah (101.0kWh). The weight of the battery cell is 642kg.
Based on the given information, the battery installed in Xiaomi's EV is expected to support 800V high-voltage fast charging and has a capacity of 101 kWh. Many car bloggers have also suggested that this battery is likely a ternary lithium version.
As Xiaomi's entry into the automotive industry is coming near, many new details about their upcoming EV have been gradually emerging, despite no official announcements or previews regarding its appearance.
Previously, Xiaomi stated that their first-ever EV is scheduled to be launched next year. Moreover, the EV is expected to feature self-developed chips and car-machine system architecture with high-quality components. Additionally, Xiaomi Motors has reportedly begun the screening process for the delivery center, and the pricing for the first model has also been finalized.