Last year, in May 2020, Huawei introduced its MatePad Pro series, which was a pretty successful device for the company. The machine was equipped with Kirin 990 chipset series. It seems that the company is now planning to launch the successor of this series.
As per the latest reports, the new generation of Huawei's MatePad Pro (MatePad Pro 2) has been listed on TENAA Certification, as well as on 3C (or CCC) Certification. The new flagship tablet has a model number, "WGR-AN19", further it is running on the latest Harmony OS (from Huawei).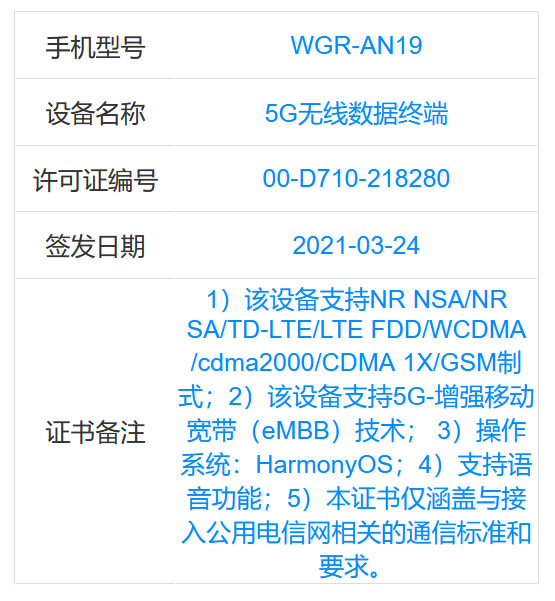 On 3C Certification, it is revealed that the device will come with a 40W Charger (Huawei's Super Fast Charger). The same charger has been used in different Huawei devices in the past. Moreover, the charger supports charging in the following mode: 10W (5V, 2A), 18W (9V, 2A), and 40W (10V, 4A).

The applicant and manufacturer of both certifications are (as mentioned) "Huawei Device Company Limited."
As per reports, Huawei may hold a high-end flagship tablet press conference on April 27, launching Huawei MatePad Pro2 tablet. The reports also suggest that this flagship tablet will feature Kirin 9000 chipset. It is worth mentioning that Kirin 9000 is the world's first 5nm chipset
However, due to well-known reasons, it is also expected that the launch of the new tablet may get postponed. Since the tablet itself has a larger battery capacity, greater heat dissipation area, so theoretically, output performance is also higher than the mobile phone, allowing MatePad Pro 2 equipped with Kirin 9000 more to look forward to.
The MatePad Pro 2 is expected to offer two sizes: 12.2 inches and 12.6 inches in terms of variants. The previous model uses a BOE screen, and this time, it is expected to use a Samsung screen which may also support a refresh rate of 120Hz.
Currently, there is no official news regarding the launch of MatePad Pro 2.