Meizu is near to launch a new flagship phone which will be called "Meizu 17". According to leaks, the phone is equipped with flagship-level specs. These include snapdragon 865 (a 7nm+ processor) which is best from Qualcomm snapdragon, UFS 3.1 storage, a big capacity 4500 mah battery, 90hz refresh rate display.
The phone is expected to be launched in 2 versions which are Meizu 17 and Meizu 17 pro. Meizu 17 Pro will be a better version of Meizu 17. As it supports more fast charging as compare to Meizu 17. According to a 3c certification, the Meizu 17 Pro will come with a 40w fast charger while the simple version would come with a 30w fast charger.
The phone uses "Sony imx686" 64mp sensor as a primary camera which is confirmed by Mr. wan zhiqiang (person in-charge of marketing of Meizu technology). According to him, the full-field imaging system led by imx686 is naturally capable of playing at any time and place.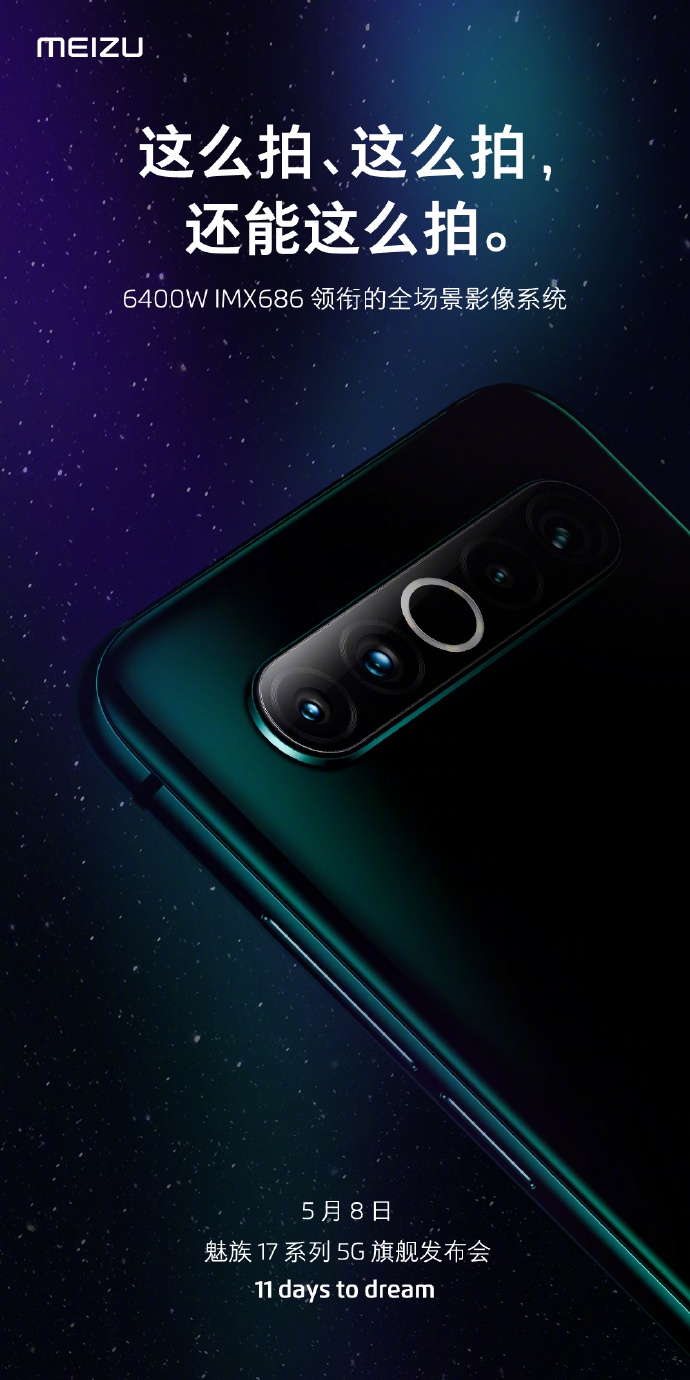 As the phone is equipped with snapdragon 865, so it will also support 5g connectivity. Meizu 17 series will be the first 5g devices from the company. Meizu is also planning to launch "mSmart 5g" (a fast and stable technology created by Meizu. According to some reports, this technology (mSmart 5g) has three major characteristics which are fast, economical, and stable.
The phone will be available in different colors which are 17-degree gray, fantasy unicorn, and pine deep in the ink. moreover, (about an advertisement photo) Mr wan zhiqiang has said "everyone also found that this time it is a new color, but it is not green as you think. This color is called pine deep ink, which can also be referred to as night color".
The storage and pricing of the phone have not been confirmed yet but the launch date of the phone is confirmed. The phone will be launched online on the 8th of may by Meizu.