A smartphone appeared on the website of the Ministry of Industry and Information Technology with model no TEL-AN00. This is a 5G capable device and it is presumably the Honor X10 (renamed from Honor 10X to differentiate from upcoming Redmi smartphone with similar name Redmi Note 10X). This news originated on 27 April.
Some of the specs confirmed form this news include a huge 6.63-inch display screen, a battery with 4200mAh capacity, and dual card dual standby support. The height of this smartphone is 163.7 mm, the width is 76.5 mm, and the thickness is only 8.8 mm. This smartphone runs on Android as well.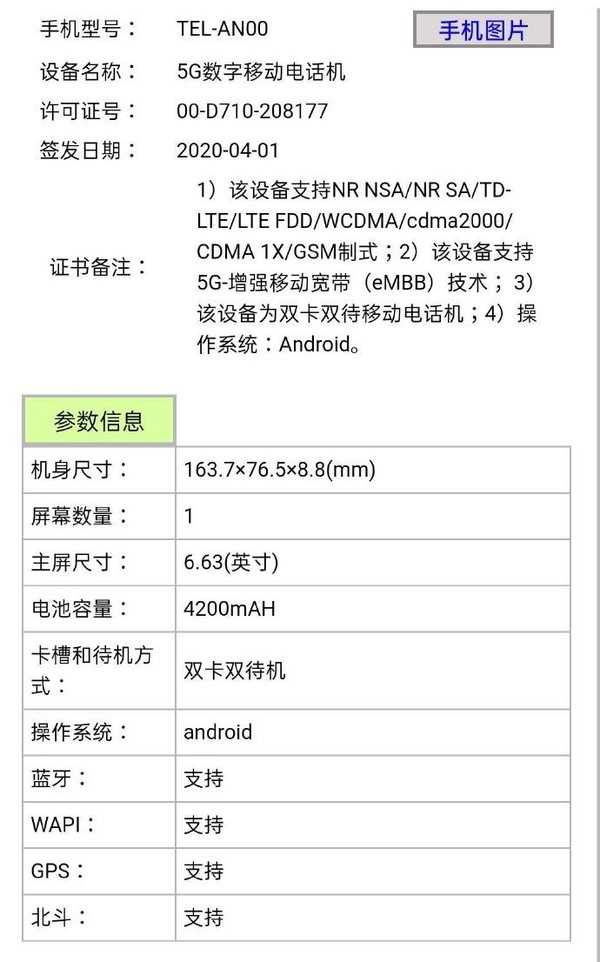 The processor is currently unknown but could be anyone from recent Kirin family processors. It could be Kirin 820 SoC. These three SoCs have 5G capabilities. But due to the fact that Honor X10 will be a mid-range device, it could end up with Kirin 820 5G SoC most likely.

Kirin 820 Soc is a quite powerful chipset. It uses four ARM cortex A76 big cores and four ARM Cortex A55 little cores. It also uses a Mali-G57 GPU. This Soc was recently used in Honor 30S smartphone and its Antutu benchmark score easily exceeds 370k.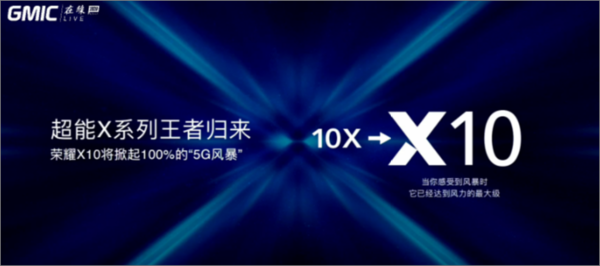 The President of Honor, Zhao Ming announced yesterday, at the Global Internet Conference, that the next smartphone to be released from Honor brand is Honor X10. Furthermore, the President of Honor also stressed that this smartphone will be priced highly competitively and could give rise to a 100% 5G storm.
The consumers are specifically responding to 5G products and the next batch of 5G capable smartphones from Chinese manufacturers could really set new sales records. This is also due to the fact that each new 5G capably device being launched is somehow becoming more and more budget friendly. The 5G smartphones started at more than $1000 and now it seems almost $300 smartphones could also come equipped with 5G technology.