Back in November 2020, it was reported that OnePlus would launch a special edition of its latest flagship phone (of that time), the OnePlus 8T, in collaboration with CyberPunk 2077 (a video game). The limited-time edition was one of the best-selling products from the company.
Recently, it is reported that the company is now planning to launch the CyberPunk 2077 edition for its other device. This morning, OnePlus has officially announced that it will launch the "CyberPunk 2077" edition of its smartwatch.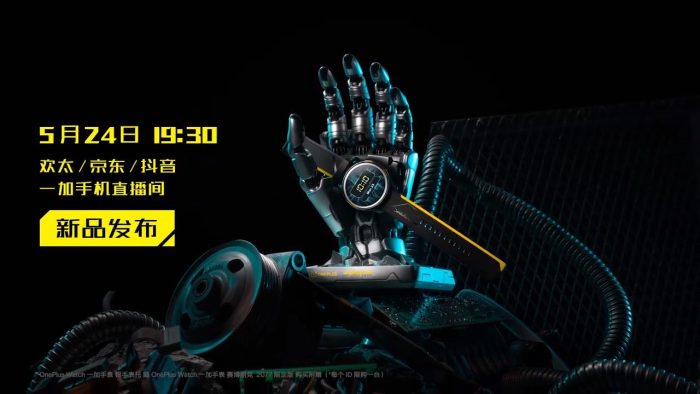 The company has released a teaser video on its official Weibo account, in which the appearance of the new edition of the smartwatch can be seen. It is observed that this new edition has the same dial while the color of the bezels area seems a bit different (with very light yellow lines).
It can also be seen that there would be a specially customized UI for the CyberPunk edition. Moreover, the watch straps also got a yellow sideline and CyberPunk branding. It is worth mentioning that the famous Chinese blogger @DigitalChatStation had already revealed the live images of watch straps (back in November 2020).
On the same day, the company also announced that it would launch a new color scheme for its OnePlus 9R model, named "Qingyu." The new color can be called a "light grass green" color. As officials mentioned, this new color is specially customized for the Summer season. They also said that it would be "Fresh and temperament!"

The new edition of the OnePlus Watch and the new color of the OnePlus 9R will be launched on May 24 (in an online event), and their pre-booking will start on the same day at 8 PM (Chinese timing).