This morning, Xiaomi announced that the upcoming Xiaomi Mi 11 Ultra would have the world's most powerful imaging system. Even the previous leaks also showed that the camera area's size is also increased in Mi 11 Ultra.
Recently, Xiaomi has officially confirmed (on their official Weibo account) that the upcoming Mi 11 Ultra will feature the Samsung GN2 sensor. In terms of specifications, the Samsung ISOCELL GN2 is a 50MP sensor (50 million-pixel sensor) that can capture at 8,160×6,144 effective resolution.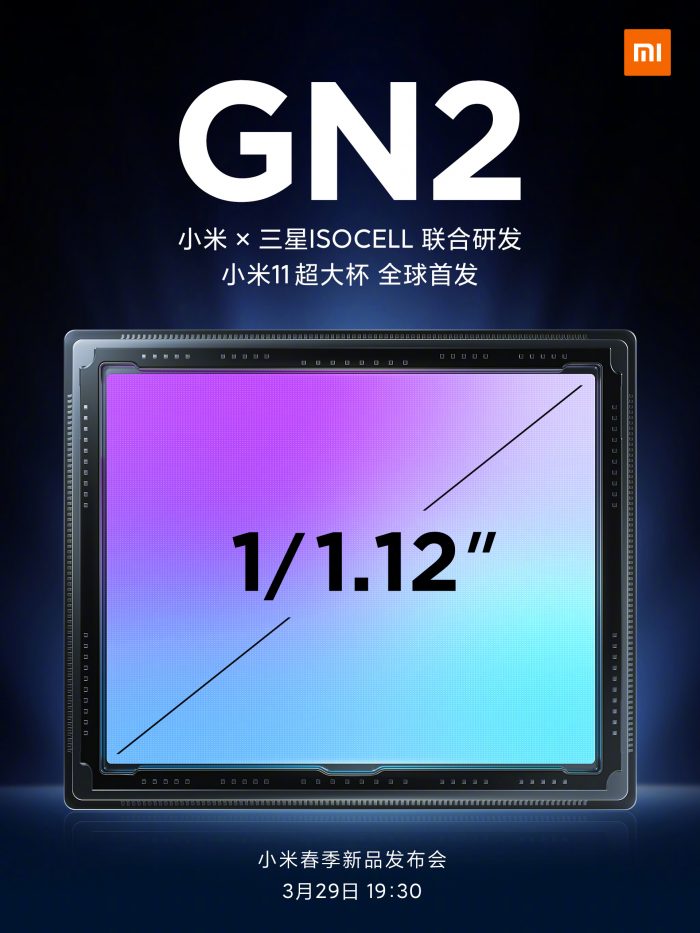 The sensor size is 1/1.12″, close to a 1-inch ultra-large bottom. Each pixel of 50MP has reached 1.4μm, which is an unprecedented 2.8μm after fusion. The world's first Dual PD Pro, full-pixel Omni-directional 8-core focusing sensor.
In terms of capturing, ISOCELL GN2 Sensor has a standard frame rate of 10fps @ 100MP mode, while the video frame rate is 480fps @HD (720p), 30fps @12.5MP
It is also mentioned that "this is Xiaomi's Imaging and Samsung's ISOCELL, The result of 18 months of joint research and development. The investment of 200 million is only a small goal: to break through the ceiling of mobile phone imaging".
It is expected that Xiaomi will also reveal more camera specifications in the future before the launch of this series. The all-new Mi 11 Ultra will be launched on 29th February.