On February 23, Chen Jin, general manager of Lenovo's mobile phone business department in China, confirmed that the next-generation Legion gaming phone was named Lenovo Legion 2 Pro.
Today, the official Weibo of the Legion gaming mobile phone announced that Lenovo Legion 2 Pro will be released on April 8. Except for the time of the event, this Weibo did not disclose other information.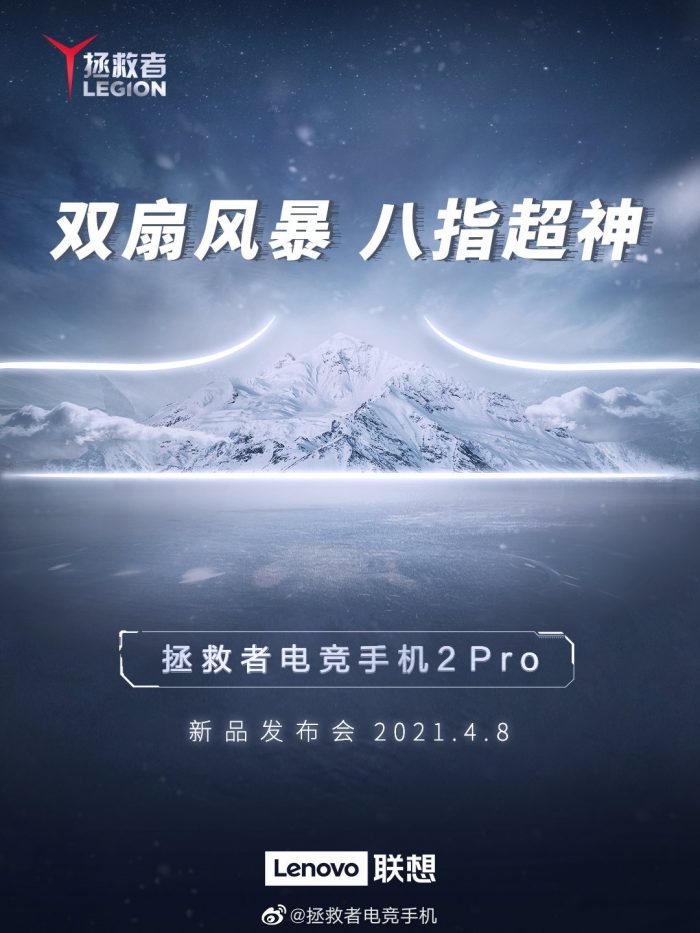 Previously, this phone has obtained 3C certification. The 3C certification shows that the phone has two versions, one supports up to 65W fast charge, and the other supports up to 45W fast charge. The Legion Pro launched by Lenovo last year uses a dual-cell solution. Through dual Type-C charging ports, the phone can charge two batteries at the same time, so that the dual 45W becomes a 90W dual-turbo fast charging system. If Legion 2 also uses this charging solution, the dual 65W charging can achieve 130W fast charging, making it the fastest charging model currently.
According to the information disclosed on Weibo by Chen Jin, we already know that Lenovo Legion 2 Pro will be equipped with the industry's first dual-turbo cooling system. Lenovo has specially designed a built-in dual-turbo cooling system for Qualcomm Snapdragon 888. , It may be the strongest, most innovative, and coldest e-sports phone.
The phone has appeared on the Geekbench on March 9. The website shows that it is equipped with a Qualcomm Snapdragon 888 processor and 16GB of memory. The Geekbench 5 single-core score is 1129, and the multi-core score is 3763.