Recently, Xiaomi has announced the seven main functions upgrade for the upcoming Mi Band 5. Today, Xiaomi has announced another big selling point for its Mi Band 5. This includes hundreds of dial themes which are optional, One Theme For One Day, No Same Theme Repeats For 3 Months.
It can be seen that Xiaomi has added a super IP in the dial theme of the upcoming Mi Band 5. These include well-known cartoon series like Detective Conan, EVA, Hatsune Miku, and SpongeBob. This step will dramatically enrich the personal needs of young people, especially.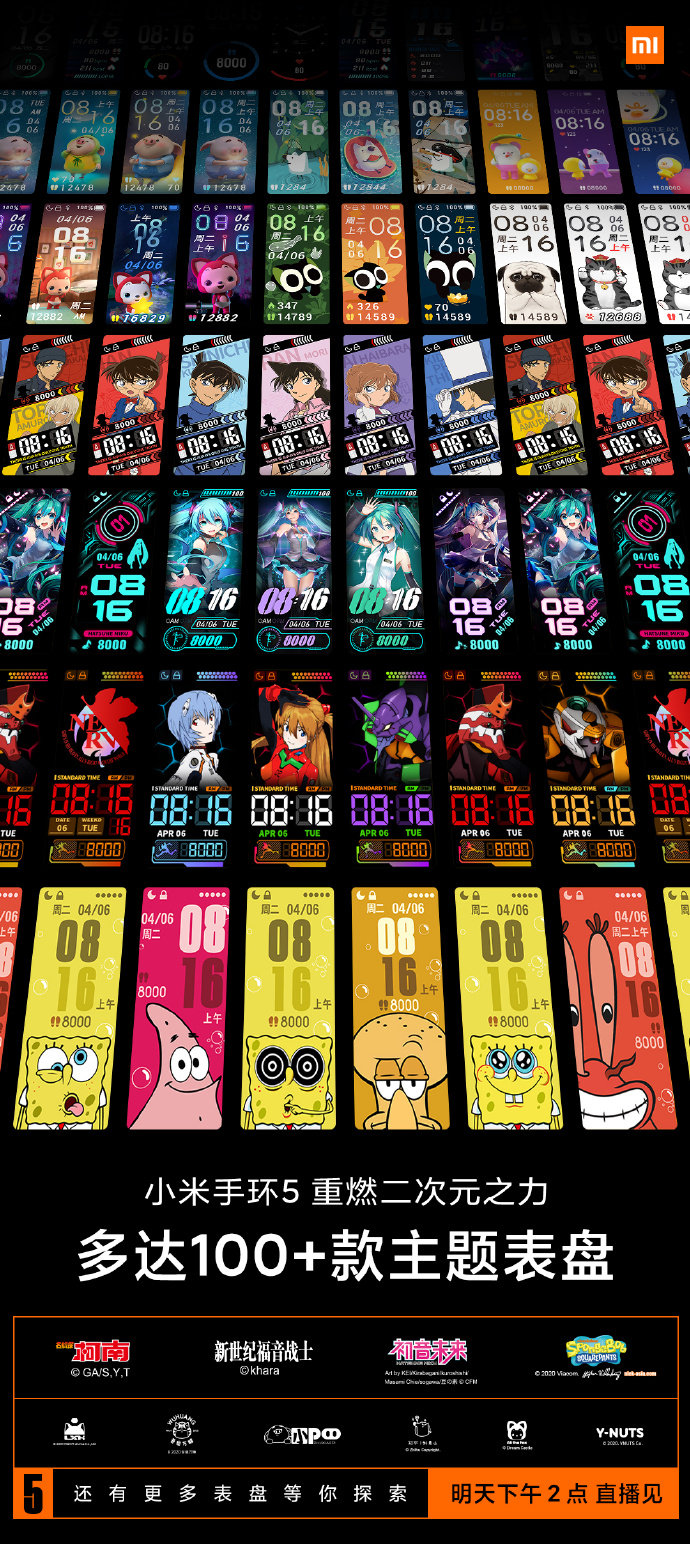 From some sources, it is reported that the upcoming Mi Band 5 will come with enhanced product power. Also, Xiaomi has already announced seven significant features of this product, which includes: sizeable dynamic color screen (20% increased), magnetic charging, NFC Union Pay Flash payment, Remote control for the camera, new upgraded sensor, 11 professional sports modes, new women's health mode.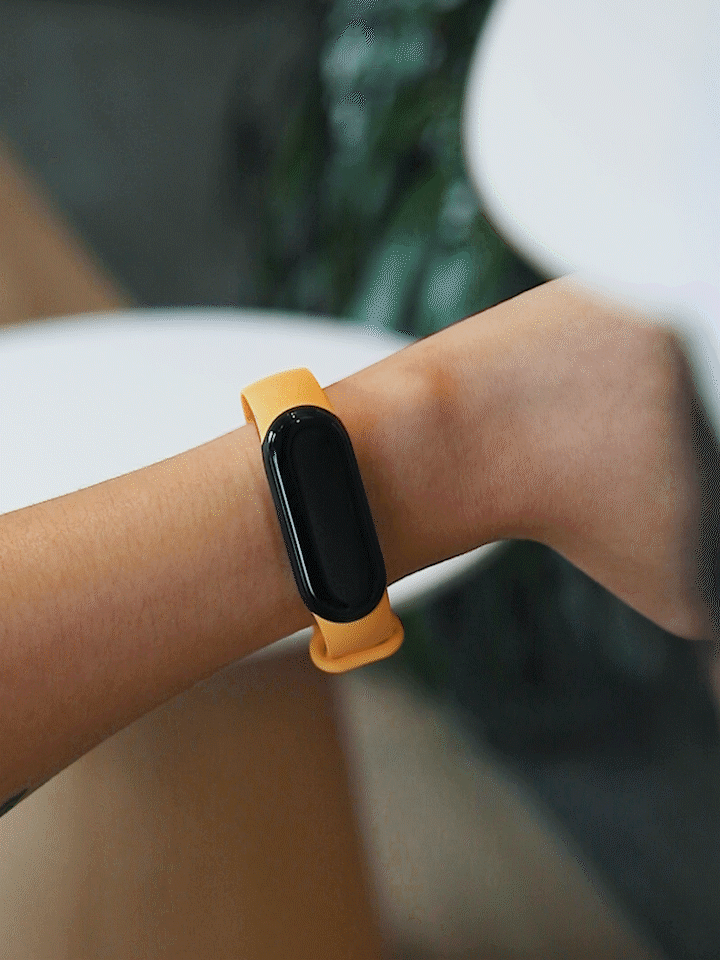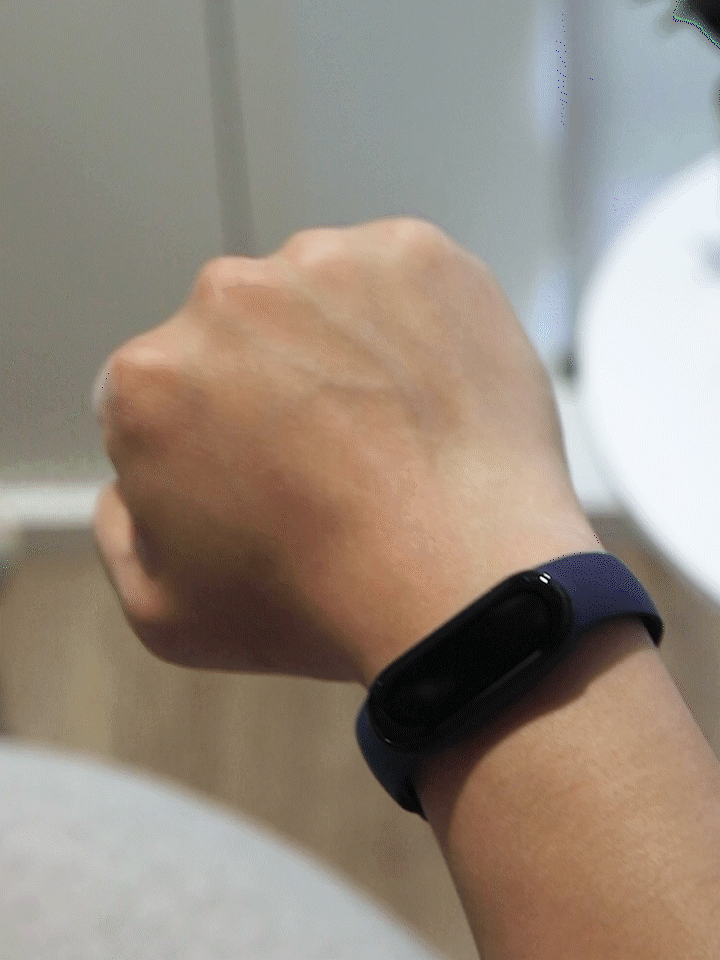 The variety of sports mode includes table tennis, skipping rope, badminton, yoga, basketball, rowing machine mode. Moreover, the daily step counter, mobile payment, and some other old functions are still available.
Xiaomi Mi Band 5 also supports heart rate, sleeping status monitor, and stress monitoring, and by following the product, it will help us to adjust the breathing rhythm to relax the whole body.
From some leaked pictures, it can be seen that the magnetic charging feature in Mi Band 5, is quite easy to use. The user just needs to make the wire touch with the magnetic back of the watch. The watch face theme also consists of dynamic effects on connecting the charger.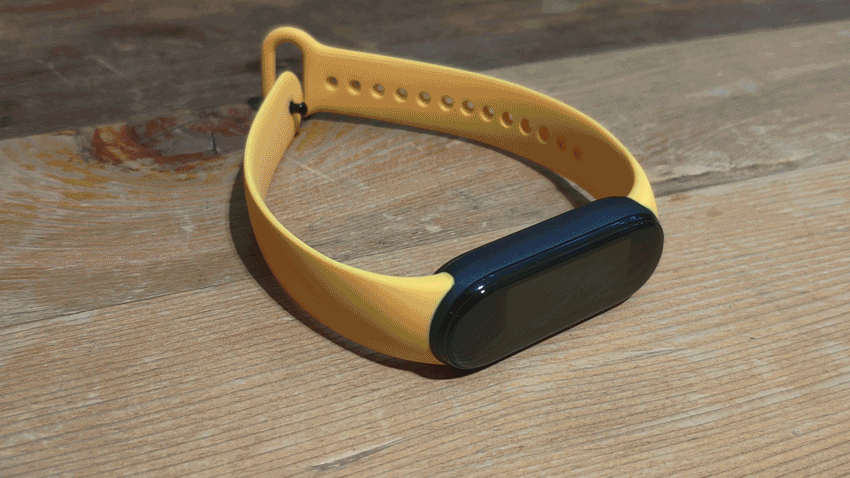 From previous posters, it is reported that the product will be available in four colors: cyan, red, yellow, and black. The colors of the cyan and black wristbands are the same as the case. The red and yellow wristband's case color is black. It can be replaced later.
The upcoming Mi Band 5 is set to be launched on the 11th of June at 2 PM (Beijing Standard Time).