Red Magic 6 Game Phone will be released at 19:00 on March 4, and the official will also launch a Red Magic watch at the press conference. Today, Ni Fei, the president of ZTE's terminal business unit and the president of Nubia Technology Co., Ltd., posted the appearance of the Red Magic watch on Weibo.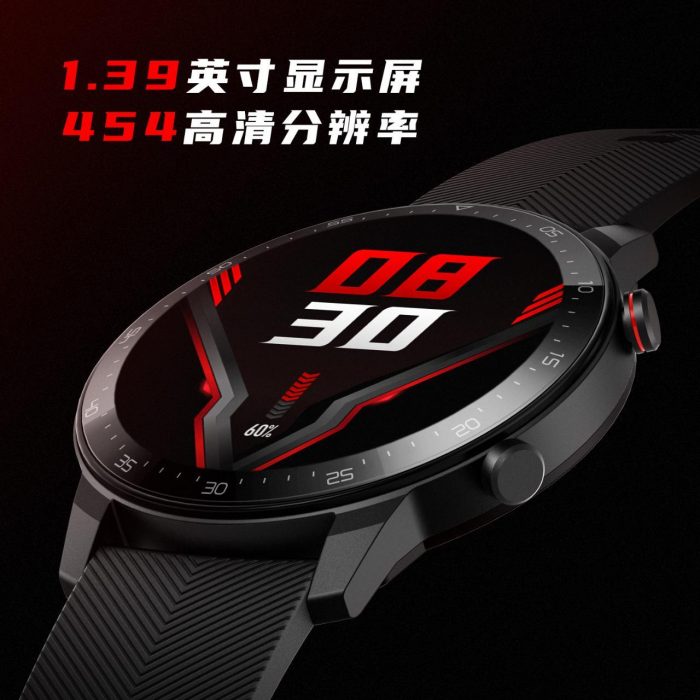 According to the official, the Red Magic watch uses an AMOLED screen that supports always-on display. The screen size is 1.39 inches with a resolution of 454. Ni Fei said its look and feel and interactive operation experience are excellent.
However, Ni Fei did not disclose the release time of this watch, it may be released together with Red Magic 6.
The new Red Magic 6 game phone will be available in Red Magic 6 and Red Magic 6 Pro versions, equipped with a Snapdragon 888 chip, 8GB of memory, and Android 11 operating system. Ni Fei revealed that the phone adopts air-cooled + liquid-cooled dual heat dissipation design, built-in high-speed centrifugal fan (up to 20,000 rpm, comparable to the engine speed of F1 racing engines), the air heat transfer coefficient is increased by 500%, and the CPU core temperature can be reduced by 16° C.