Today, Xiaomi's Mi Notebook has officially revealed (on its official Weibo) that the company will bring the new Mi Notebook Pro X on the upcoming date, June 30.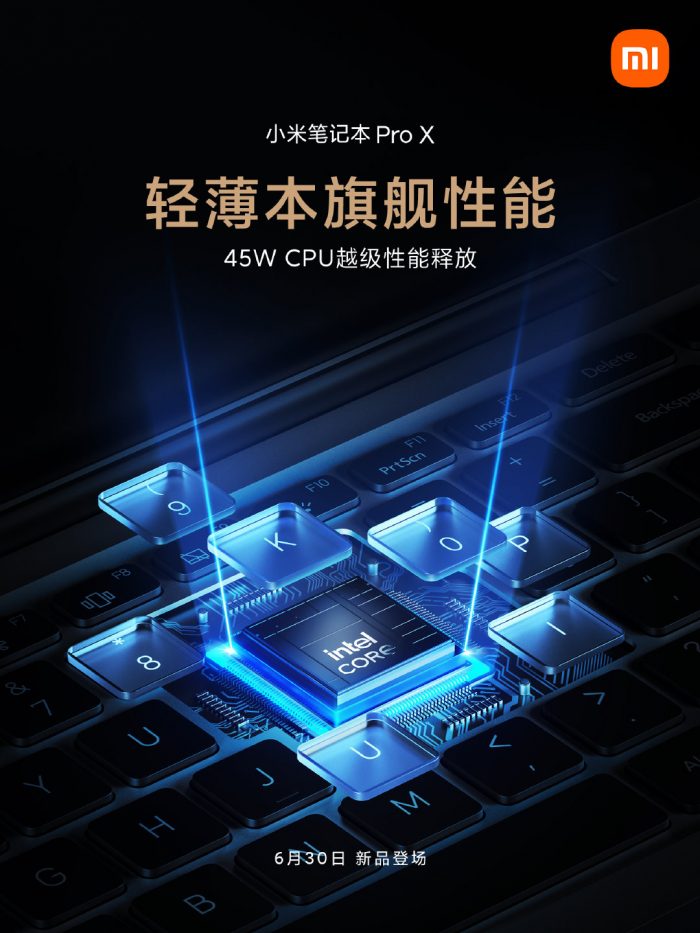 As mentioned in the official post, the new Mi Notebook Pro X will be a thin and light notebook in terms of weight, while the performance is set at the flagship level. In addition to that, Intel's latest 11th Generation H35 processors have been used, which brings a 45W leapfrog performance release.
Compared to the 10th generation Intel's Comet Lake-H Processor, the Tiger Lake-H SoCs have been completely redesigned from the inside out.
The Tiger Lake-H Processors outperforms Comet Lake-H Processors by 19% in multi-threading performance (based on SPEC 2017 int test, PL1=45W), thanks to the new Willow Cove core microarchitecture and 10nm SuperFin process technology.
Intel has stated that Tiger Lake-H is even better in terms of single-threaded performance and is currently the leading mobile platform processor.
This year, NVIDIA released a new generation of mainstream notebook-only display chips. The new Xiaomi Mi Notebook Pro X features an optical tracking independent display powered by RTX 3050Ti GPU.

As it is called RTX, it naturally includes the light pursuit and AI features found in other series members, giving customers more options than just the GTX 1650 Ti.
The Senior VP and Xiaomi's Group Partner (Zhang Feng) previously revealed that this would be part of the second half of Xiaomi's absolute plan and the company's most successful notebook product.