Two days ago, we reported that Xiaomi is holding a new product launch event on August 10. The company has previously announced that the new Mi MIX 4 will be launched at this event. But today, the officials have revealed further details.
This morning, Xiaomi has officially announced that the new Mi Pad 5 is also coming at the same launch event. After three years, the company has finally decided to upgrade its tablet series. It is worth mentioning that the last model, Mi Pad 4, was launched in June 2018.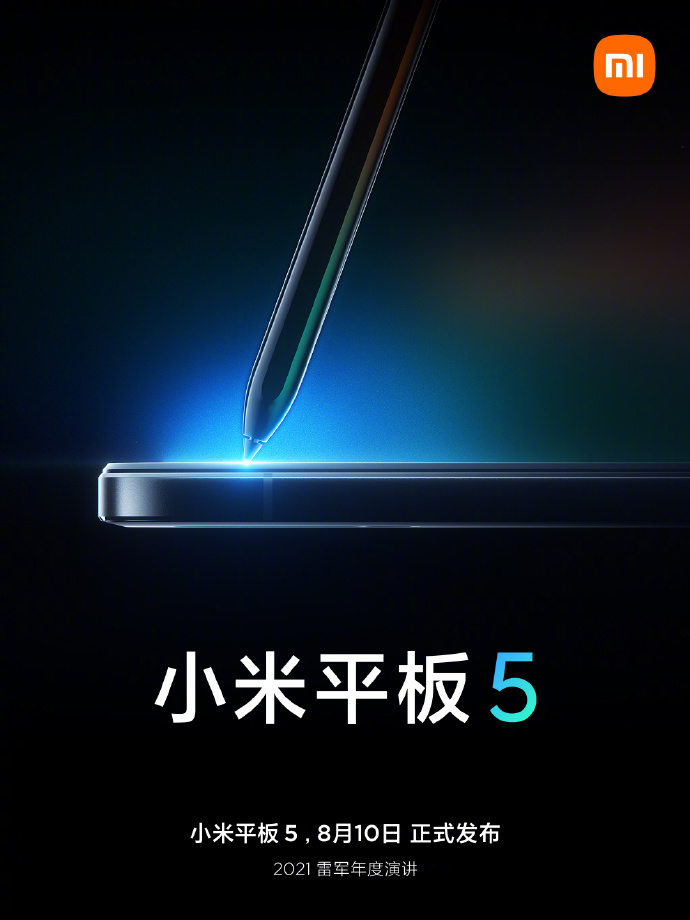 In the official post, we can see the sides of Mi Pad 5 are at the right angle and are also made up of aluminum alloy, which seems like Apple iPad. In addition, the Mi Pad 5 will also support Mi Pencil (stylus pen) as it can be seen in the poster, and the officials have also mentioned the slogan "Dream of life, this time, write by myself."
As per previous reports, the new Mi Pad 5 is expected to be available in three versions. The base model uses the Snapdragon 860 chipset, while the other two versions use the Snapdragon 870 chipset. Most probably, the one with Snapdragon 860 will lack the 5G connectivity.
It was also revealed that the Snapdragon 860 version supports only 33W fast charging, while the Po version with Snapdragon 870 uses 67W super-fast charging. Furthermore, the top models use a 2K (2560*1600p) IPS display with a 120Hz refresh rate, while it is unknown for the base model.
The display on both top variants will also support a 240Hz touch sampling rate, with 4096-level touch support and In-Cell active pen technology.
For complete specifications, we have to wait until the officials revealed some more information.