Yesterday, Xiaomi made it official that the company will launch the next generation of its flagship series (Mix Fold 3) on August 14. However, it seems that Mix Fold 3 isn't the only part of the launch event that is happening on August 14. Recently, the officials have introduced some new devices as well.
This morning, Xiaomi revealed two new devices. The first one is the Xiaomi Pad 6 Max 14, in which the 14 represents the 14 inches size display; the display size is unique among tablet devices and is also the largest screen tablet from Xiaomi.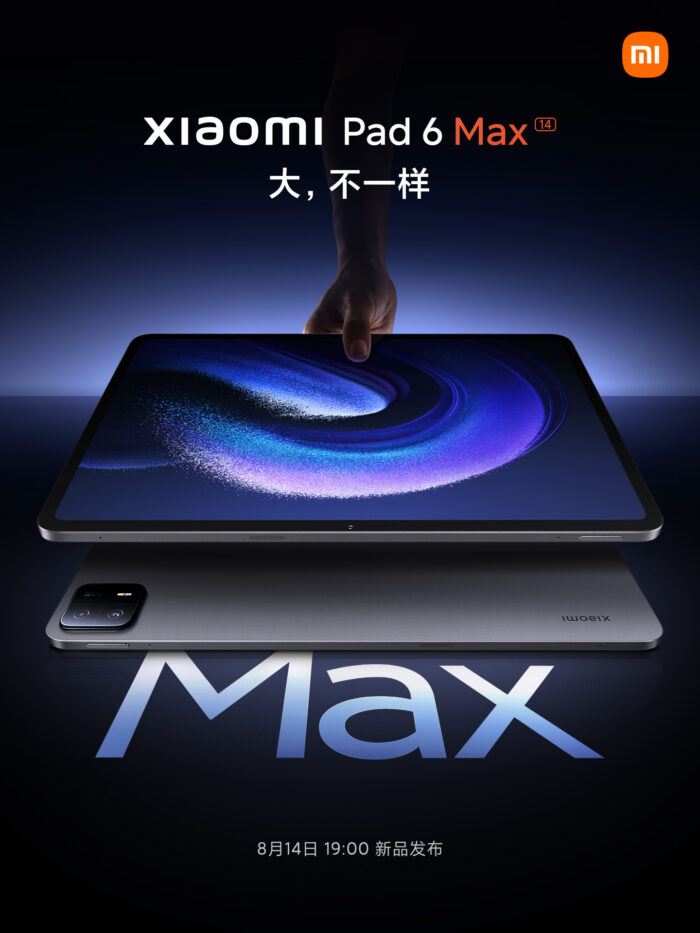 As can be seen in the official launch poster, the bezels of Mi Pad 6 Max are pretty thin. In addition, it features a dual camera setup on the backside in a square-shaped camera module. The primary lens is a 50MP sensor, while the second one is expected to be a ToF sensor.

The second product is the Xiaomi Band 8 Pro, a successor of the Xiaomi watch lineup. As can be seen, the design is still similar to the Apple Watch design. However, the buttons are not the same. Further, the launch poster doesn't show any button on the watch. It might be on the opposite side.
If we look at previously revealed specifications of Mi Pad 6 Max, it was reportedly powered by the Snapdragon 8+ Gen1 chipset based on a 4nm manufacturing process and features the same cores as in Snapdragon 8 Gen1. However, these cores are overclocked and have lower power consumption.
Also Read: Xiaomi Mix Fold 3 Officially Coming on August 14
The Mi Pad 6 Max 14 was also listed on 3C Certification (a few days before), which revealed that it would support 67W charging. At the moment, it is expected that Xiaomi will disclose more information about its upcoming launch event (happening on August 14).