This morning, Honor has officially announced that the company is bringing the new MagicBook notebook. As reported, it will be launched on July 14.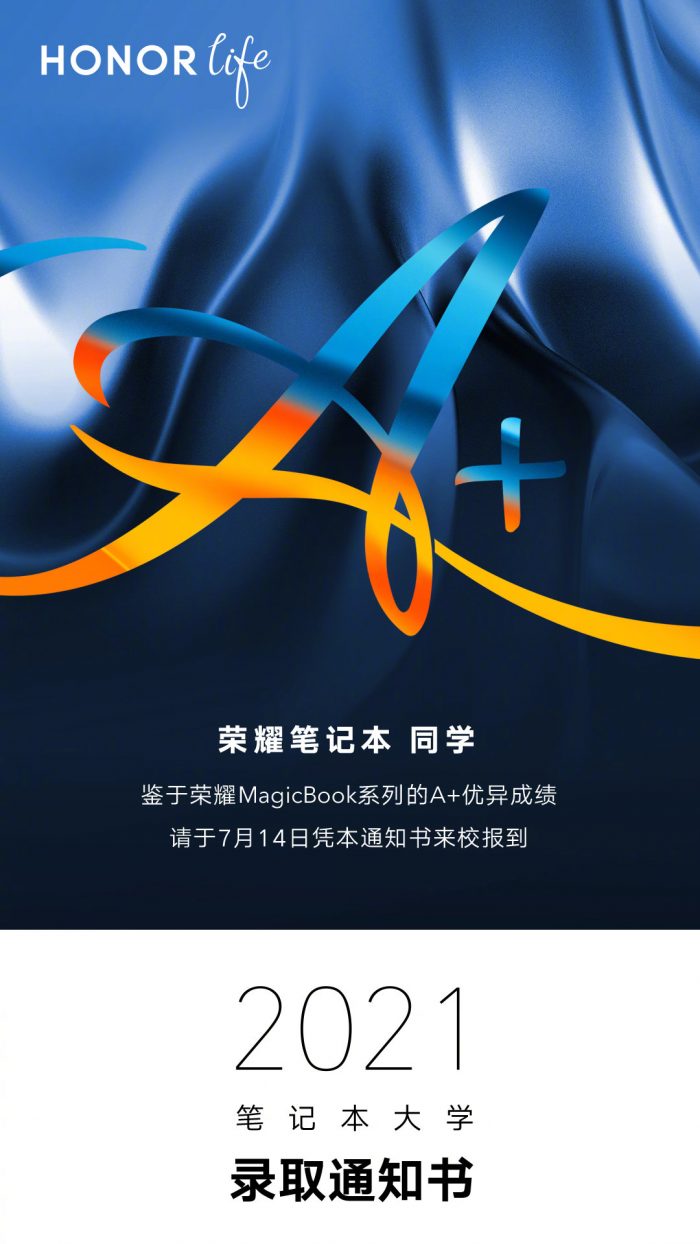 In the official post, the Honor also revealed that AMD Processors would power this new MagicBook, but they didn't mention which MagicBook model it would be. The official linkage with AMD is expected to be powered by Ryzen 5000 series SoCs.
Furthermore, it is revealed that Honor has recently filed for the following trademarks:
MagicBook V16
MagicBook V15
MagicBook V14
MagicBook X13
We can expect that the Notebooks mentioned above will be the target of Honor to launch in this upcoming event.
Previously, a roadmap of the Honor MagicBook series was also revealed. It was revealed that the Honor notebook lineup had been divided into the following series: MagicBook V, MagicBook X, and MagicBook N.
The X lineup will target the flagship notebooks. At the same time, the V series is positioned as an entry-level notebook, and the N series is positioned as a mid-range mainstream notebook. Most probably, the MagicBook X13 will be for next year, while the MagicBook V14, V15, and V16 will be launched in this upcoming event.
For now, the information regarding the upcoming Honor MagicBook is limited.