As previously reported, Oppo will hold its upcoming INNO Day 2020 event from 17th November to 18th November in Shenzhen. As per reports, Oppo plans to launch three conceptual products and two sets of technical systems at the conference Debut.
Today, OPPO has officially confirmed the new concept phone. In the poster, they mentioned: "Big screen? Small screen? Infinite screen? In the future, your phone may be able to retract freely."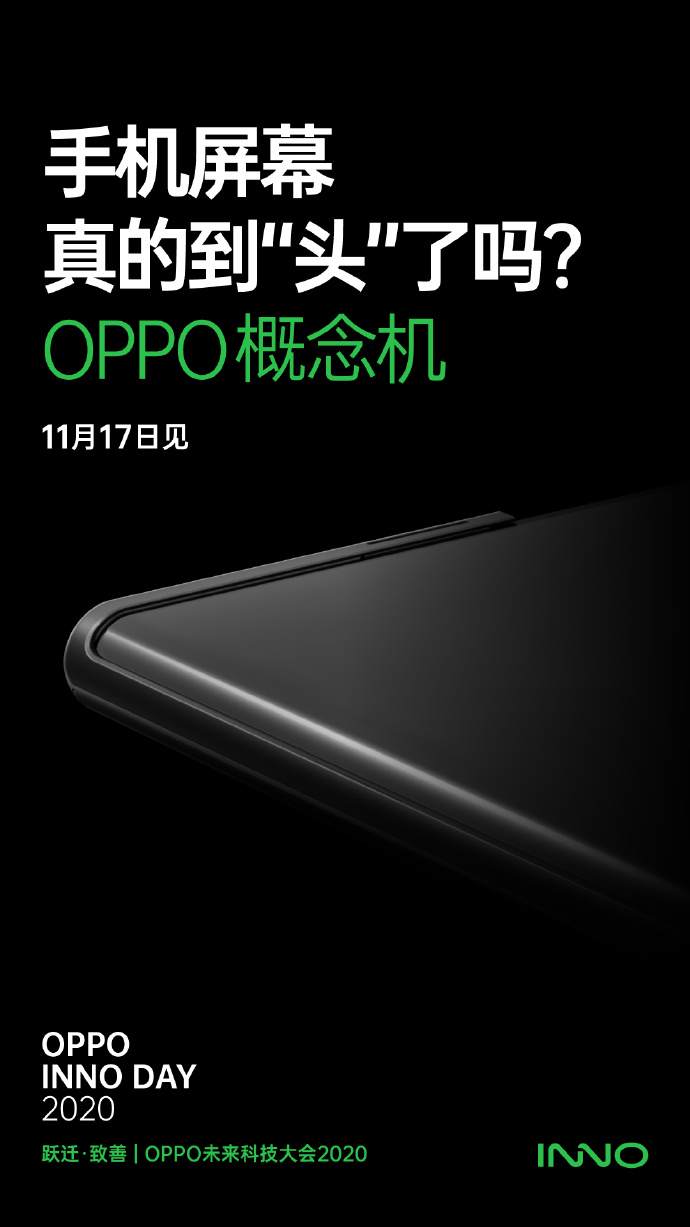 The poster also revealed the corner of the phone, which is very distinctive. It is observed that the frame of the machine is much higher than the screen.
According to the famous Chinese blogger Digital Chat Station, this new concept phone may feature a "cloud scroll screen" design in which the screen can be stretched horizontally.
Previously, a patent of an unknown device was also revealed, which was from Oppo. The device exposed in the patent also got almost the same sides, as shown in the poster. In the patent, it was also revealed that it would be a horizontally retractable phone, in which the users can extend the screen horizontally.

It is still not confirmed which design this phone would feature. But if things are the same as mentioned above, this would make people's eyes shine.