As the launch of Oppo's Reno4 Series is coming near, Oppo is slightly revealing its specification. This morning, Oppo officially announced that its upcoming Oppo Reno4 series would support "Super Flash Charging" up to 65W. The new Reno4 series is set to be launched on 5th June at 7:30 PM (Beijing Standard Time).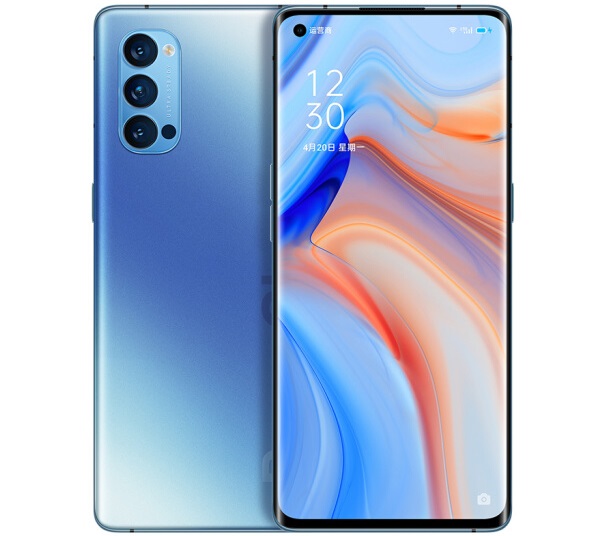 According to Oppo, the upcoming Reno4 is going to be specialized in capturing videos. The phone will also support "Super Night Scene" video capturing.
From previous leaks, it is reported that the new upcoming Reno4 series will be available in two versions: first is the standard version, and the other is a pro version. The standard version will use a 6.4 inches 2.5D curved display with a resolution of 2400x1080p (Full-HD+). The display will support a regular 60Hz refreshing rate. The phone weighs around 183g.
The Pro version of Reno4 will use 6.55 inches 3D curved display with the same resolution as in the standard version. The display will support the 90Hz refreshing rate. This phone weighs around 172g.
Both smartphones of the Reno4 series is reported to use the same chipset, battery and charging technology. The chipset used in this series is "Snapdragon 765G. The new Reno4 series will also use a 4000 mAh battery with a 65W super flash charging technology.
In-camera section, the standard Oppo Reno4 has a single 32MP front camera. On the back, it got a quad-camera setup: 48MP+8MP+2MP+ Laser Focusing lens. The pro version of Reno4 has a dual 32+2MP front camera setup. On the rear side, it also got a quad-camera setup but with some higher specs: 48MP+12MP+13MP+ Laser Focusing lens.
It is reported that the Reno4 series has two storage variants: 8GB RAM + 128 GB Storage, 12GB RAM + 256 GB Storage. Currently, the pricing of this series is unknown.